Bend Wedding Dresses & Bridal Boutiques
First of all, if you're trying to find wedding dresses and formal wear in central Oregon, you've come to the right place! Are you looking for a designer wedding dress, a lace vintage gown, or a simple, yet elegant style? Every bride has her own taste, and we've got it all. In Bend, you'll be able to find the perfect dress for that sensational walk down the aisle. Central Oregon's unique bridal boutiques offer the gamut of dress styles – from classic, to modern, to quirky, and we're sure you'll find the one that uniquely fits your personality. Additionally, our boutiques and shops offer unique bridal veils, intimate apparel, garters and jewelry to accent your outfit.
For everyone else in the wedding, Bend's bridal shops offer a fabulous selection of bridesmaid's dresses, flower girl dresses, and elegant mother-of-the-bride formal wear to keep the wedding attire experience simple and low-stress. On a budget, or want to recycle? No problem. We have consignment companies that offer elegant, beautiful dresses at inexpensive prices. If you're not planning to preserve your dress after the wedding, dress consignment is a great option for you and future brides alike!
Enjoy shopping for the dress, and we know you'll find the one you've been dreaming of!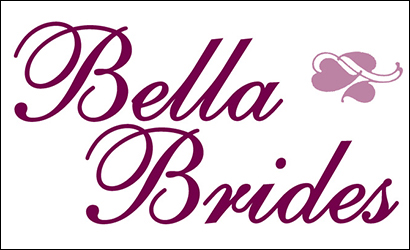 Bella Brides
800 NW Wall St.
Bend, OR 97701
(541) 330-7090
At Bella Brides, we understand how important it is for brides to pick the perfect gown for their special day. Our extensive selection covers multiple designers with many different styles and fabrics. Whatever you're looking for, we have it. Your gown shopping experience should be fun and exciting, so please stop by to see why we're the Northwest's first choice for wedding gowns, bridesmaid dresses, and accessories.
www.bellabridesbend.com
The Bridal Suite & Special Occasion
3188 N. Hwy 97, Suite 101
Bend, OR 97703
(541) 639-3139
The Bridal Suite & Special Occasion was created to bring you the most fun and relaxing bridal and formal wear experience in Central Oregon. Enjoy our comfortable and inviting atmosphere and allow our team of experienced Stylists to transform your everyday look to wedding day fabulous. Our suits, tuxedos, prom dresses, and wedding dresses in Bend are unforgettable! We will help you to discover Your Most Beautiful You. Call or click for your own personalized visit today.
www.thebridalsuitebend.com
Bend Wedding & Formal Wear
2221 NE 3rd St.
Bend, OR 97701
(541) 389-4271
Buttons n' Blossoms
20054 Mt. Faith Place
Bend, OR 97702
(971) 998-6387
Cordially Invited
370 SE 3rd St.
Bend, OR 97701
(541) 330-8887
The Dress
433 SW 6th Street
Redmond, OR 97756
(541) 548-6925