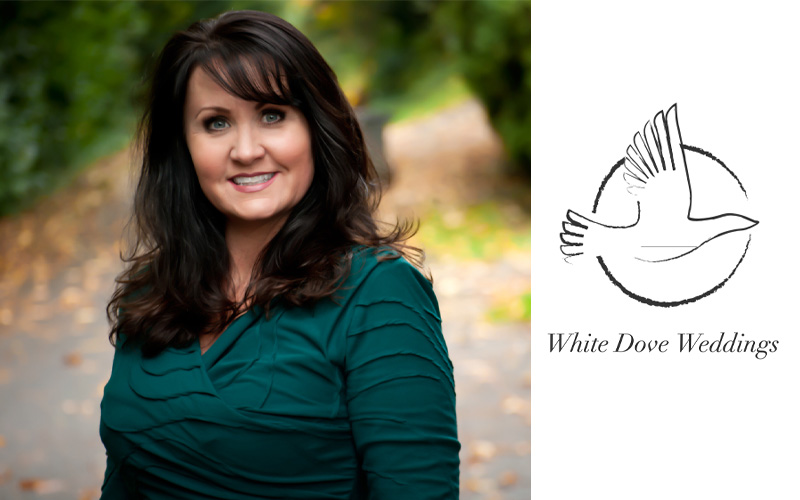 White Dove Weddings
Rev. Chenin West
1001 SW Disk Drive
Bend, OR 97702
(458) 899-2909
As a Minister the best part of my job is getting to know my couples. Each has a completely different life-love story and distinguished beliefs.
Love is their commonality.
I write ceremonies to make an impact on the couple and their guests… To create a lasting memory. After all, the most important things we will make in our lives are, our memories.
The words of a ceremony aren't details I invent. They are precious moments brought to life by you, and for you. This is why I've been tying knots for over twenty-five years.
Early on, when working, in the healing arts, many new concepts were brought to my attention.
When the theory of psycho-neuro-immunology was presented my curiosity exploded. During a guided meditation, the teacher explained that, "Science has shown that the contents of our thoughts and emotions immediately influence's our body chemistry."
Those words lead to my deep dive into the world of altered states therapies. I have found these modalities to be fast, effective and drug free.
As my intuitive nature began to unfold, so did my creative abilities. Since that time, I have gained success as a healer, author and visual artist. My art has been in exhibition in both public and private sectors and published in an array of multi-media.
As a lifelong learner, I have studied many disciplines of external and internal martial arts while devoting most of my adult life to the study of shamanism, metaphysics and behavioral science.Chenin West is an Ordained Minister through Universal Brotherhood Movement Inc. Chenib West is a Reiki Master, Clinical Hypnotist and Master Rapid Eye Therapist.