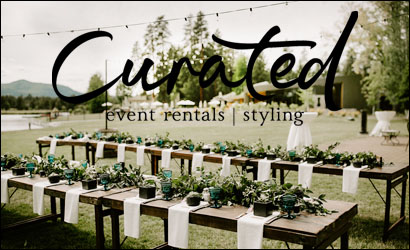 Curated Events
615 SE Glenwood Dr., Suite 107
Bend, OR 97702
(541) 200-7059
Showings by Appointment
Curated is Bend Oregon's original boutique rental company. Our inventory has been carefully collected, with visionary clients in mind. We are inspired to style the events you have only dreamed of, or that you didn't even know you could achieve. Our experience working with venues and vendors all over Central Oregon has cultivated a company you can trust. From vintage to modern to many things in between we have an exceptional inventory to choose from, and our on site styling will cover every detail. Contact us today to begin planning your memorable event. Let's get creative together!
www.curatedeventsbend.com