Alterations & Tailors in Bend, Oregon
When you're looking for wedding dress or tuxedo alterations in Bend, we have the tailors and seamstresses that can help!
You've chosen the perfect wedding gown, but it doesn't fit perfectly—yet. Not to worry; most brides and bridesmaids need to get their gowns altered a little for that custom fit. And don't forget the groom and groomsmen will need their tuxedos or suits hemmed, too. Luckily, Central Oregon's expert seamstresses and tailors will create a perfect alteration for your wedding dress, tuxedo, or formal attire!
Read More
Additionally, you can find tailor services for casual and business wear, as well as sport coats and slacks, children's clothing, jackets, pants, shirts, and gown preservation. As a matter of fact, you can even have fitting, hemming and repairs done on heavy duty work garments, military fatigues, all-weather sports and active wear, zippers, and leather goods, all while working with a wide variety of fabrics from the usual cotton and denim, to fine silk and lace.
In either case you'll want to check out our list of Central Oregon Wedding professionals that can make any outfit, men's or women's, formal or casual, look tailor-made for you. Just remember, when you'll be wearing an wedding dress, tuxedo or suit all day it's truly important to be comfortable and have a great fit, so enjoy your wedding in Bend Oregon with style and a perfect fit!
Planning a wedding or a formal event in Bend, Oregon, and need expert alterations for your attire? Look no further! Our city is home to a talented community of seamstresses and tailors who specialize in wedding dress, tuxedo, and suit alterations, ensuring you look and feel your best on your big day.
Wedding Dress Alterations in Bend, Oregon
Bend's skilled seamstresses understand that your wedding dress is more than just fabric; it's a symbol of your love story. Whether you need minor adjustments or a complete transformation, our local experts are here to make your dress fit like a dream. From simple hemming to intricate lacework, our tailors have the experience to preserve the beauty and elegance of your gown while tailoring it to your unique body shape and style.
Tuxedo and Suit Alterations
Grooms and groomsmen, you're in good hands too! Bend's alteration professionals are well-versed in tuxedo and suit alterations. Whether you're going for a classic black-tie look or a contemporary style, our local tailors will ensure your formalwear fits perfectly, enhancing your confidence and comfort.
Why Choose Bend, Oregon for Your Alterations?
1. Local Expertise: Bend's alteration specialists have honed their craft through years of experience, guaranteeing exceptional results.
2. Personalized Attention: They take the time to listen to your specific needs, ensuring your attire reflects your individual style.
3. Attention to Detail: From minor tweaks to major adjustments, Bend's tailors are known for their precision and commitment to excellence.
4. Timely Service: They understand the importance of deadlines and work diligently to ensure your attire is ready when you need it.
5. Cost-Effective: Bend's alteration services offer quality without breaking the bank, allowing you to allocate your budget wisely.
Whether you're a local resident or planning a destination wedding in Bend, Oregon, our community of talented tailors is here to make your wedding attire dreams a reality. Contact one of our local alteration professionals today to schedule an appointment and experience the difference of having your attire tailored by the best in Bend, Oregon. Your special day deserves nothing less than perfection!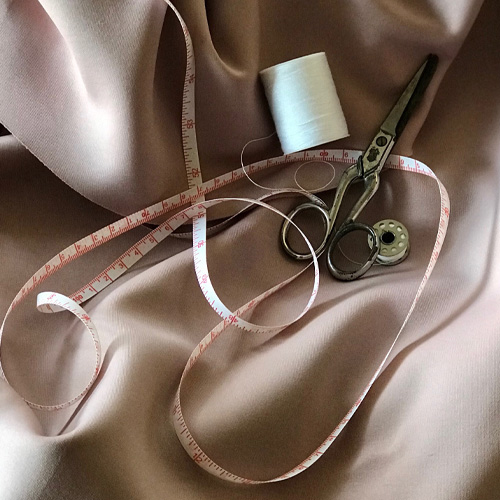 Scissor Bird Sewing & Alterations
A Better Alteration
842 NW Wall Street, Suite 3
Bend, OR 97701
(541) 382-0918
Alterations and Designs by Alin
3188 N Highway 97, Suite 102
Bend, OR 97703
(541) 330-9584
Bend Alterations
1271 NW Wall St.
Bend, OR 97703
(541) 382-3202
Bend Wedding & Formal Wear
Bend, OR
(541) 389-4271
I Sew for U
1143 SE 3rd St.
Prineville, OR 97754
(541) 416-2030
Mastercraft Cleaners
722 NE Greenwood Ave.
Bend, OR 97701
(541) 382-2626
Oregon Alterations
1288 SW Simpson Ave.
Bend, OR 97701
(541) 636-6378
PinPoint Sewing & Alterations
2065 NE Hwy. 20
Bend, OR 97701
(541) 706-0560
Sewing By Nelli Millard
345 NE Greenwood Ave.
Bend, OR 97701
(541) 977-2031
Stitchery Time
5903 SW Harvest Ave.
Redmond, OR 97756
(541) 504-7785
The Bridal Suite & Special Occasion
3188 N Hwy 97, Suite 101
Bend, OR 97703
(541) 639-3139