Bend Oregon Spas & Massage
Spas & Massage in Bend & Central Oregon
With all of the planning, meetings, checklists and general craziness that can come before your wedding day, you're going to need a trip to the spa! Whether you're looking for manicures and pedicures for the bride and bridesmaids, a romantic couples massage, or relaxing body treatments, our spas in Bend, Oregon have you covered.
Read More
If you need to soothe your sore muscles, contact one of Bend's massage therapists. Many spas also offer massage therapy, so you're able to completely pamper yourself at one location. We also have plenty of spas that offer eco-friendly and organic products and practices. When you're ready to take a break from it all and rejuvenate, check out some of the fantastic spas and massage therapists that Central Oregon has to offer!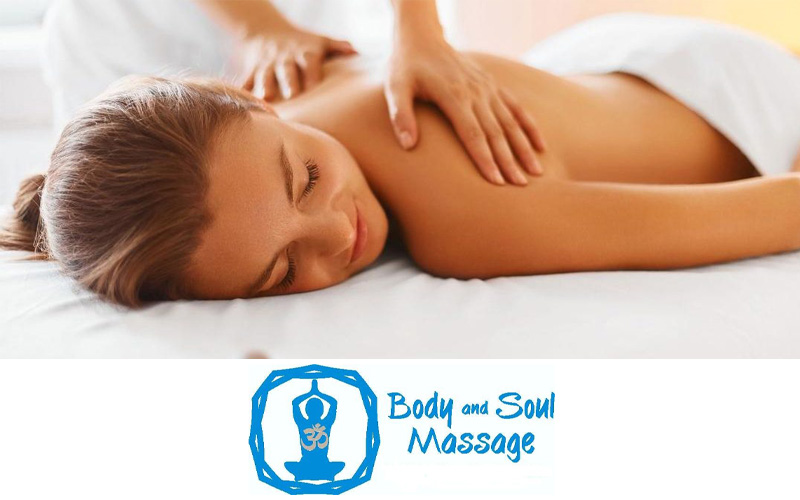 Body and Soul Massage
2275 NE Doctors Drive, Suite 11
Bend, OR 97701
(208) 283-6760
Offering a variety of modalities to keep the mind body and soul happy. Each client's experience will be tailored to that person's particular needs on that day when they come in. Treatments include relaxing swedish massage, therapeutic deep tissue, cupping therapy, Guasha, hot stone massage, aromatherapy massage, body polishes, and royal foot treatments.
www.mybodysoulmassage.com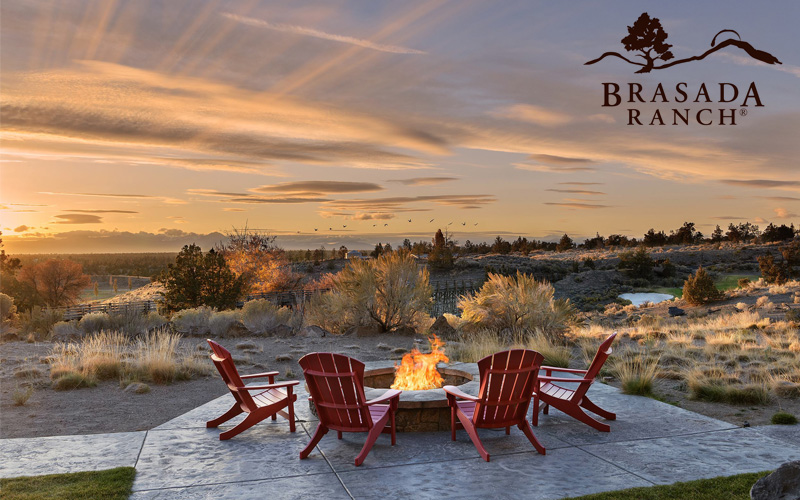 Brasada Ranch
16986 SW Brasada Ranch Rd.
Powell Butte, OR 97753
(866) 373-4882
Nestled in the beauty and tranquility of Powell Butte outside of Bend, Oregon, Spa Brasada is the perfect place to indulge your senses, whether you are staying overnight or you're here just for the day. The full range of innovative body and beauty treatments are designed to restore body, mind, and spirit.
www.brasada.com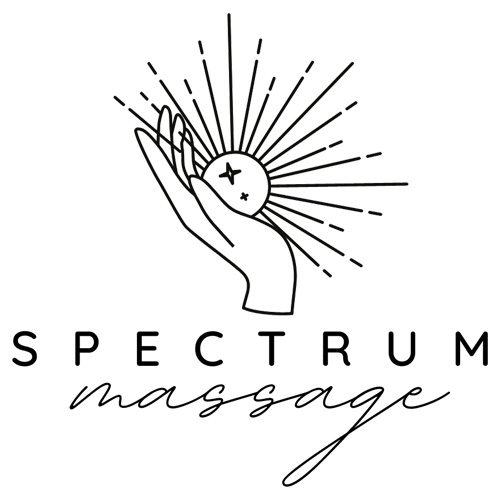 Spectrum Massage Therapy
20354 Empire Ave. D3
Bend, OR 97703
(541) 241-6031
Spectrum Massage Therapy offers a wide range of eastern and western massage techniques for holistic wellness, with on-location options for bachelorette parties, couple's massage, and events. Treatments include: therapeutic/deep tissue, swedish, thai/shiatsu blend massage, sports massage, foot reflexology, myofascial release, cupping, gua sha, prenatal massage, aromatherapy, and chair massage.
www.spectrummassagebend.com
EnTouch Day Spa
1224 NW Galveston Ave.
Bend, OR 97703
(541) 536-4836
EnTouch Day Spa is here to provide Customized Facials and Waxing Services. Facials are designed to help people relax, recenter and feel renewed. Come and let your worries wash away at EnTouch Day Spa. Offering customized facials to brighten, smooth, tone, firm and hydrate your skin. Online booking, shopping for your favorite Dermalogica products and gift cards are available online. Feel free to reach out if you have any questions!
Click Here to Schedule Appointments
www.entouchdayspa.com
541 Esthetics
1554 NE 4th St.
Bend, OR 97701
(541) 977-1252
Aesthetics by Sierra
1289 NE 2nd St., Suite 3
Bend, OR 97701
(541) 508-7067
Ageless Health
243 SW Scalehouse Lp., Suite 6
Bend, OR 97702
(541) 203-0508
Allure Nails
2079 NE Hwy 20
Bend, OR 97701
(541) 678-5100
Ambuja Yoga
Bend, OR
(541) 408-2884
Anjou Spa
1835 NW Pence Ln., Suite 120
Bend, OR 97703
(541) 241-8454
Audrey Chitwood Massage & Esthetics
131 NW Hawthorne Ave.
Bend, OR 97701
(541) 420-9419
Avalon Salon & Spa Aveda
330 SW Powerhouse Dr., Suite 130
Bend, OR 97702
(541) 306-6222
Awaken Spa & Massage
2275 NE Doctors Dr., Suite 11-B
Bend, OR 97701
(612) 807-5292
Azura' Studio - Salon & Day Spa
856 NW Bond St. Suite 3
Bend, OR 97701
(541) 385-1846
Bamboo Salon & Spa
405 NE 3rd St.
Bend, OR 97701
(541) 385-8060
Bella Nuova Spa Bend
1030 NW Newport Ave.
Bend, OR 97703
(541) 419-7793
Bend Aesthetics and Wellness
525 NW Colorado Ave.
Bend, OR 97703
(541) 209-0075
BodiSculpting Specialists
595 SW Bluff Dr., Suite A
Bend, OR 97702
(541) 725-2634
Bodywork of Bend
335 NE 4th St.
Bend, OR 97701
(541) 668-7506
Cascade Massage Therapy
805 SW Industrial Way, Suite 8
Bend, OR 97702
(541) 610-6057
Celadon Skin & Nail Care
265 NW Franklin Ave, Suite 202
Bend, OR
(541) 388-8100
Crescent Nails & Spa
1288 SW Simpson Ave., Suite E
Bend, OR 97701
(541) 382-0559
Drift Spa
3075 N Hwy 97, Suite 100
Bend, OR 97703
(541) 323-8883
Earth Body Massage Therapy
416 NE Greenwood Ave.
Bend, OR 97701
(541) 480-7845
EarthTouch Therapeutic Massage
888 NW Hill Street, Suite 6
Bend, OR 97701
(541) 420-0644
Electrolysis & Esthetics By Traci
2330 NE Division St., Suite 9A
Bend, OR 97703
(541) 815-8615
Elegant Massage
875 SE 3rd St., Suite 100
Bend, OR 97702
(541) 633-9966
Elite Medi Spa
2215 NW Shevlin Park Rd., Suite 100
Bend, OR 97703
(541) 797-6306
Endless Beauty SkinCare
2275 Northeast Doctors Dr., Suite 11-D
Bend, OR 97701
(541) 390-0066
EsthetixMD Spa & Laser Center, LLC
115 SW Allen Rd.
Bend, OR 97702
(541) 303-9155
Fab. Beauty
61419 S Hwy 97, Suite B
Bend, OR 97702
(541) 390-0495
Freshly Filed Nail Lounge
1155 SW Division St., Suite A-3
Bend, OR 97702
(458) 206-6172
Glow Salon and Spa
730 NW 3rd St.
Prineville, OR 97754
(541) 480-0468
High Desert Hydrotherapy
118 NW Greeley Ave.
Bend, OR 97701
(541) 797-9900
Intentional Wellness & Massage
45 NW Greeley Ave.
Bend, OR 97703
(541) 390-8364
Introstem
809 NW Wall St.
Bend, OR 97701
(541) 550-0107
It's All About You Skincare by Jaydee
155 NE Revere Ave., Suite 140
Bend, OR 97701
(541) 639-7334
Jamie's Sun Spa
632 SW 6th St.
Redmond, OR 97756
(541) 419-7128
Jinsei Spa
118 NW Newport Ave.
Bend, OR 97703
(541) 383-8282
Lotus Nails & Spa
1380 SW Canal Blvd., Suite 104
Redmond, OR 97756
(541) 504-8009
Love Your Skin
2789 NW Clearwater Dr.
Bend, OR 97701
(541) 350-4737
Massage Solutions of Bend
1289 NE 2nd St., Suite 3
Bend, OR 97701
(541) 317-4826
Melted Brow Bar & Skincare
416 NE Greenwood Ave.
Bend, OR 97701
(505) 410-7274
Midtown Beauty Salon
932 NE 8th St.
Bend, OR 97701
(541) 382-7434
MK Nails & Spa
2115 NE Hwy 20, Suite 104
Bend, OR 97701
(541) 318-9191
Namaspa Yoga & Massage
1135 NW Galveston Ave.
Bend, OR 97703
(541) 550-8550
Northwest Cosmetic Surgery
777 SW Mill View Way, Suite 100
Bend, OR 97702
(541) 388-1022
Northwest Medi Spa and Laser Center
447 NE Greenwood Ave.
Bend, OR 97701
(541) 318-7311
Pink Poppy Nail Boutique
1470 SW Knoll Ave., Suite 104
Bend, OR 97702
(707) 834-0876
Purely K Skin Care
147 SW Shevlin Hixon Dr., Suite 204B
Bend, OR 97702
(541) 788-7281
Radiant Day Spa
520 SW Powerhouse Dr., Suite 627
Bend, OR 97702
(541) 241-0254
Relax Now Infrared Sauna and Massage
600 NE Savannah Dr., Suite 3
Bend, OR 97701
(541) 771-1692
Remède Hydration Therapy
841 NW Bond St., Suite 14
Bend, OR 97703
(541) 699-6432
Rise Wellness
320 SW Century Dr., Suite 400
Bend, OR 97702
(541) 634-9247
Sage and Honey Spa
21485 SW Young Ave.
Bend, OR 97703
(541) 410-8974
Sage Springs Club & Spa
17645 Tennis Village Court
Sunriver, OR 97707
(541) 593-7891
Shag Salon
222 SE Reed Market Rd., Suite 500
Bend, OR 97702
(541) 617-7007
Shibui Spa
720 S Buckaroo Trail
Sisters, OR 97759
(541) 549-6164
Skin Detail
133 SW Century Dr.
Bend, OR 97702
(541) 728-3426
SOLE Footbar
1354 NW Galveston Ave.
Bend, OR 97703
(541) 797-7944
South Sister Skin & Nails
1824 NE Division St., Suite B
Bend, OR 97701
(541) 238-9254
Spa W
125 NW Wall St.
Bend, OR 97701
(541) 388-1485
SPAR Beauty Luxury Skincare & Aesthetics
160 NW Irving Ave., Suite 202
Bend, OR 97703
(541)213-9225
The Parlor
1323 NW Galveston Ave.
Bend, OR 97703
(541) 350-5861
Twincare Skincare
719 NW Hill St.
Bend, OR 97703
(541) 948-5829
Valerie's Lash & Body 420 Spa
405 NE 3rd St.
Bend, OR 97701
(541) 385-8060
Yerba Buena Aesthetics
2669 NE Twin Knolls Dr., Suite 110
Bend, OR 97701
(541) 248-9989
Zanté Salon & Spa
920 NW Bond St.
Bend, OR 97701
(541) 330-0920