Bend Oregon Spas & Massage
Spas & Massage in Bend & Central Oregon
With all of the planning, meetings, checklists and general craziness that can come before your wedding day, you're going to need a trip to the spa! Whether you're looking for manicures and pedicures for the bride and bridesmaids, a romantic couples massage, or relaxing body treatments, our spas in Bend, Oregon have you covered. We also have plenty of spas that offer eco-friendly and organic products and practices. When you're ready to take a break from it all and rejuvenate, check out some of the fantastic spas that Central Oregon has to offer!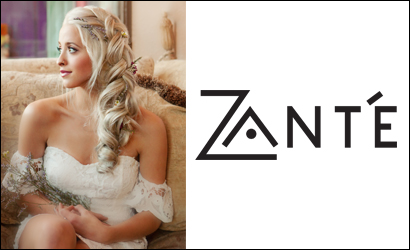 Zante Salon and Spa
920 Bond, Suite 102
Bend, OR 97703
(541) 330-0920
It's your wedding day and you want to look amazing. Let Zante Salon & Spa help make your special day perfect! We offer everything you need to look and feel your best – from nails, skin, and hair to makeup, massage, spray tans and mimosas! We will partner with you to ensure every detail is planned to perfection.
www.zantesalon.com
DermaSpa
2705 NE Conners Drive
Bend, OR 97701
(541) 330-9139
DermaSpa at Bend Dermatology Clinic is the premier medi-spa in Central Oregon. From waxing services and relaxing facials, to botox, fillers, and a wide range of laser services, we will have you looking your best on your wedding day. Spa services now available at both our main clinic and our second location in Northwest Crossing.
www.bendderm.com
Ambuja Yoga
Bend, OR
(541) 408-2884
Azura' Studio - Salon & Day Spa
856 NW Bond St. #3
Bend, OR 97701
(541) 385-1846
BodyBrite Bend
1288 SW Simpson, Suite K
Bend, OR 97702
(541) 241-2443
Clear Complexions
62910 OB Riley Rd., Suite 140
Bend, OR 97701
(541) 382-3384
EarthTouch Therapeutic Massage & Yoga
888 NW Hill Street, Suite 6
Bend, OR 97701
(541) 420-0644
Electrolysis By Traci
1012 NW Wall St.
Bend, OR 97701
(541) 330-8615
Esthetix MD
Medical Spa and Laser Center
115 SW Allen Rd.
Bend, OR 97702
(541) 330-5551
Jinsei Spa
118 NW Newport Ave.
Bend, OR 97701
(541) 383-8282
Kah-Nee-Ta High Desert Resort & Casino
6823 Highway 8
Warm Springs, OR 97761
(888) 220-9830
Northwest Cosmetic Surgery
2041 NE Williamson Ct.
Bend, OR 97701
(541) 388-1022
Sage Springs Spa
Sunriver Resort
Sunriver, OR 97707
(541) 593-7891
Shibui at FivePine Spa
720 Buckaroo Trail
Sisters, OR 97759
(541) 549-6164
Skin & Tonic Mobile Spa
3166 NE Manchester Ave.
Bend, OR 97701
(541) 639-5360
SOLE Footbar
1354 NW Galveston Avenue
Bend, OR 97703
(541) 797-7944
Zante Salon & Spa
920 NW Bond St #102
Bend, OR 97701
(541) 330-0920