Wedding Officiants in Bend, Oregon
Officiants and Ministers in Bend & Central Oregon
The guests are all seated, and all eyes are on you! It's the moment you've been waiting for. You get to say your vows to the love of your life. These are some of the most important words you'll ever say, and you want them to be perfect. Bend's wedding officiants will help you create the ceremony of your dreams.
Read More
Finding the Perfect Wedding Officiant in Bend, Oregon: A Guide for Every Couple
Your wedding day is one of the most significant moments in your life, and choosing the right wedding officiant in Bend, Oregon, is crucial to make it truly special. Bend, nestled in the heart of Central Oregon, offers a picturesque backdrop for couples seeking a unique and memorable ceremony. Here's a comprehensive guide to help you find the perfect officiant for your wedding, irrespective of your preferences and beliefs.
Diverse Officiants for Every Couple
Bend is a city that celebrates diversity, and your wedding officiant should reflect that. Whether you're looking for a religious ceremony, a secular celebration, or an LGBTQ+-friendly officiant, Bend has a wealth of options. Many officiants in the area specialize in crafting ceremonies that are inclusive and tailor-made to reflect the unique love story of each couple.
Outdoor and Indoor Ceremonies
One of the charms of Bend is its stunning natural beauty. Consider exchanging vows against the backdrop of the majestic Cascade Mountains or the Deschutes River. Many officiants are well-versed in orchestrating outdoor ceremonies, ensuring that your special day is as enchanting as the scenery around you. If you prefer an indoor celebration, Bend offers a variety of venues, from rustic barns to modern event spaces, and your officiant can seamlessly adapt to the atmosphere you desire.
Tips for Choosing Your Officiant
1. Start Early: Begin your search for a wedding officiant well in advance. This gives you the time to find someone whose style and personality align with yours.
2. Interview Potential Officiants: Schedule meetings or phone calls with potential officiants to discuss your vision for the ceremony. Pay attention to how well they understand your desires and how comfortable you feel with them.
3. Review Ceremony Samples: Ask potential officiants for samples of previous ceremonies they have conducted. This will give you a sense of their style and whether it resonates with you.
4. Legalities: Ensure that your chosen officiant is licensed to perform weddings in Oregon and is well-versed in the legal requirements for marriage ceremonies.
5. Personalization: Discuss the level of customization you want for your ceremony. A good officiant will work with you to incorporate personal touches, making the ceremony uniquely yours.
Central Oregon's Unique Charm
Bend and the surrounding areas of Central Oregon provide a distinct and charming setting for your wedding. Whether you're drawn to the natural beauty, the vibrant community, or the countless outdoor activities, your wedding officiant can help infuse these elements into your ceremony, creating a celebration that captures the essence of this special region.
In conclusion, finding the perfect wedding officiant in Bend, Oregon, involves thoughtful consideration of your preferences, the diversity of available officiants, and the stunning backdrop of Central Oregon. Take your time, explore your options, and work collaboratively with your chosen officiant to create a ceremony that reflects the love and commitment you share as a couple. With the right officiant by your side, your wedding day in Bend is sure to be an unforgettable experience.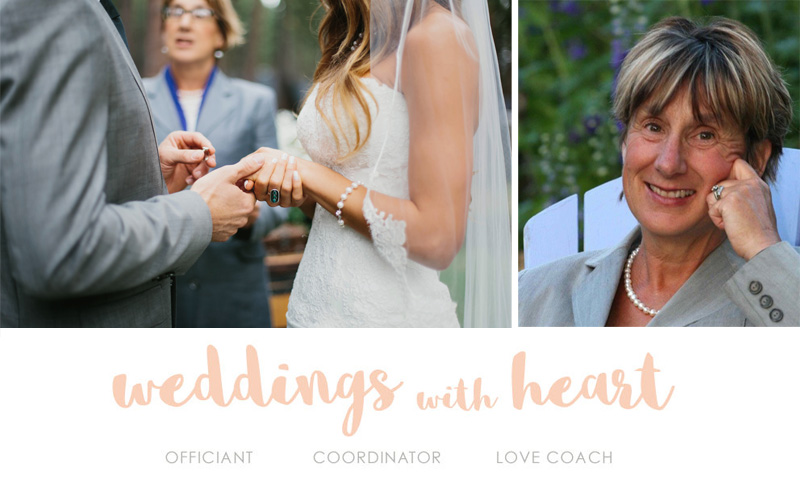 Weddings with Heart / Elope Bend
Mary Ellen Deckelmann, MA
(541) 312-3393
Artist at Heart • Lover of Nature • Evolving Human
Performing Contemporary to Sacred Ceremonies, and Adventure Elopements in extraordinary locations and venues since 1995. She has performed more Weddings than any other officiant in central Oregon. She honors all pathways to love and the diversity of her clients. Mary Ellen is inspiring, creative, and highly professional. She loves creating and designing ceremonies with her clients and getting to know their love story. She is authentic, friendly, and intentional in how she delivers her ceremonies – putting everyone at ease and making her ceremonies highly meaningful and enjoyable for everyone. She offers day-of-coordination and pre/post relationship coaching.
www.weddingwithheart.com
maryellen@weddingwithheart.com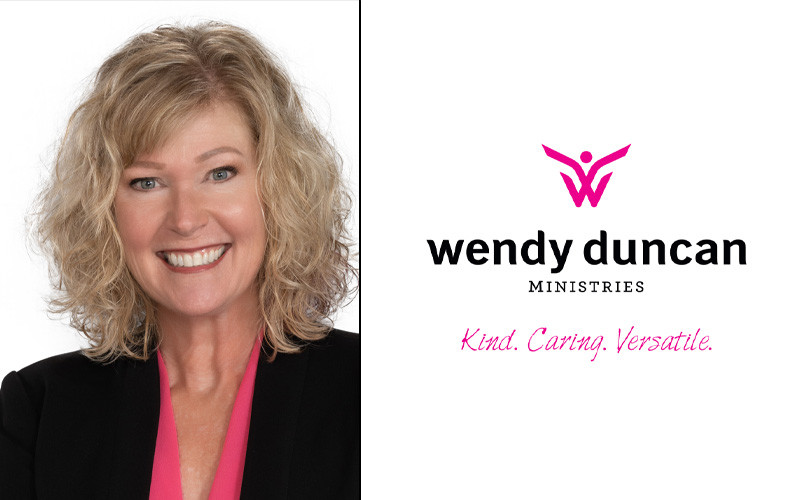 Wendy Duncan Ministries - Ordained Minister
PO Box 952
Redmond, OR 97756
(541) 749-8251
Wendy Duncan has been an officiant for Christian and non-denominational weddings since 2011. Her goal? To serve both of you with a meaningful and memorable wedding ceremony. She really listens to what you want (and can give suggestions if you don't know what you want). She is dependable and trustworthy. Wendy will travel to any location in Central Oregon including: Redmond, Sisters, Sunriver, Madras, Terrebonne, Prineville, Powell Butte, Culver, La Pine, Tumalo and Bend, Oregon.
Kind. Caring. Versatile.
wendy@wendyduncan.com
www.wendyduncanministries.com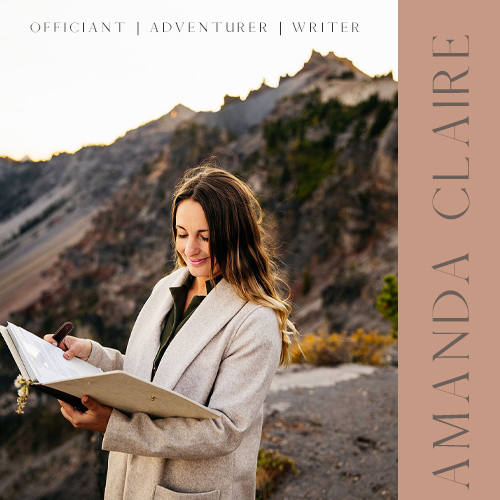 Amanda Claire & Company
Bend, OR
(541) 670-3482
Telling your love story and finding the right words for your ceremony is part of my life's work. As a non-denominational ordained minister, professional planner and writer, I love to incorporate customs and traditions that are meaningful to the two of you. I also understand the importance of your preferred ceremony location. With that said, I am willing to hike up to a mountain or stand with you at your preferred wedding venue of choice.
As your officiant, it's my honor to help make your wedding day stress free, full of love laughter and adventure, wherever that may be.
www.amandaclaireandcompany.com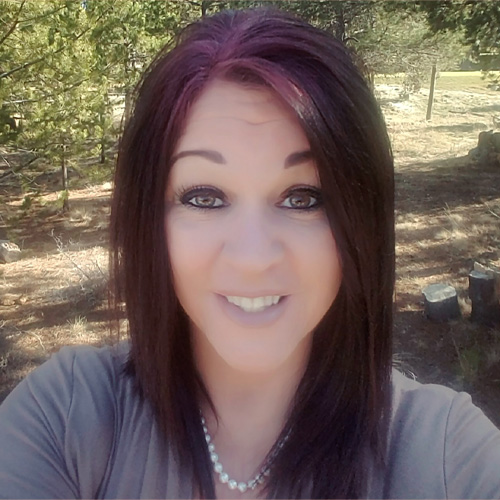 Blissful Ceremonies
Central Oregon
(360) 991-3912
Officiant – Ordained Minister
Sharyl Harding serves the community as a Non-Denominational Ordained Minister.
She is experienced in preforming both traditional and non traditional ceremonies.
Whether you are looking for your fairy tale wedding, a quiet elopement, or a romantic vow renewal.
Sharyl offers insight and dedication to you on this special day!
Sharyl Harding honors all belief systems and works as an equality based officiant.
She respectfully continues to serve the LGBTQ Community as she has since the inception of her career…
Sharyl is a Ordained Minister, and has a Bachelor of Divinity in recognition of
distinguished achievement in ministerial counseling and metaphysical healing from the Universal Brotherhood Movement Inc.
www.weddingsinbend.com
Grandmaster Franklin
1168 Wild Mustang Ln.
La Pine, OR 97737
(541) 797-9620
High Desert Ceremonies
Bend, OR
(541) 390-2490
Rev. Chris Lewis
Bend, OR
(541) 350-9054
Rooted & Wild: Spirited Ceremonies
Oregon
(971) 319-2681
Wedding Officiant Michael M.
Central Oregon
(541) 647-4222