Bend Oregon Wedding Officiants
Officiants and Ministers in Bend & Central Oregon
The guests are all seated, and all eyes are on you! It's the moment you've been waiting for. You get to say your vows to the love of your life. These are some of the most important words you'll ever say, and you want them to be perfect. Bend's wedding officiants will help you create the ceremony of your dreams.
Read More
You'll find the right officiant for you in Bend. From your engagement to the ceremony, a wedding officiant will get to know you, so they can create a ceremony that's uniquely yours. They'll work with you to make sure things go smoothly, whether you're writing your own vows or using a traditional script.
Officiants help with more than just your ceremony. Marriage is a lifelong journey, and many couples seek counseling before the wedding. Bend wedding officiants provide pre-marital counseling and guidance prior to the wedding day. They ensure that you and your partner say your vows with clear commitment and intent.
Whether you're eloping at the courthouse or saying your vows in front of hundreds of guests, your Central Oregon wedding officiant will be there every step of the way to make sure your wedding ceremony is the absolute best!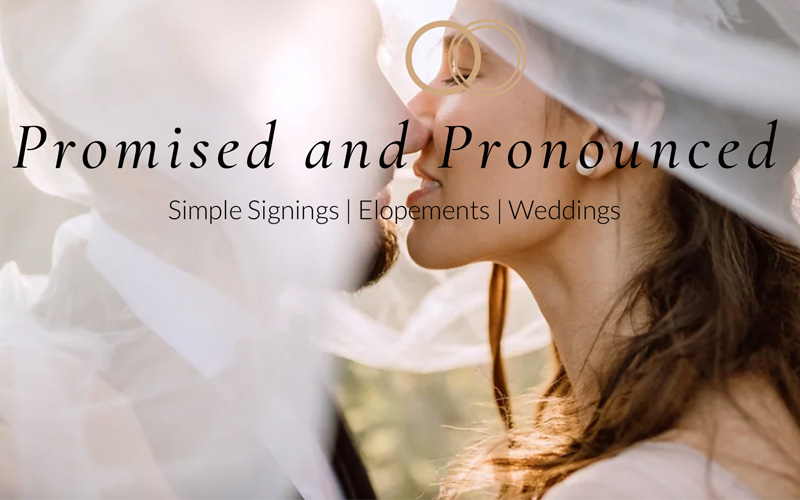 Promised and Pronounced
Rev. Chenin West
Bend, OR
(458) 899-2909
I have served the PNW as a non-denominational Ordained Minister for the last twenty years. During that time, every couple I have officiated for has had a completely different life-love story and distinguishing beliefs. Love is their commonality.
At Promised and Pronounced all belief systems are welcome. We are GBLTQ+ friendly. I create modern and authentic wedding ceremonies that represent your personality and beliefs. While supporting each couple with a down to earth approach and relevant writing style.
I offer traditional, non-traditional, and earth-based belief ceremonies. Whether you're looking for a simple signing, intimate elopement, or a bold wedding. All couples are offered a unique and personalized ceremony experience that reflects their unique relationship and values. I am dedicated to creating a memorable ceremony that celebrates your commitment to each other.
www.officiantbendoregon.com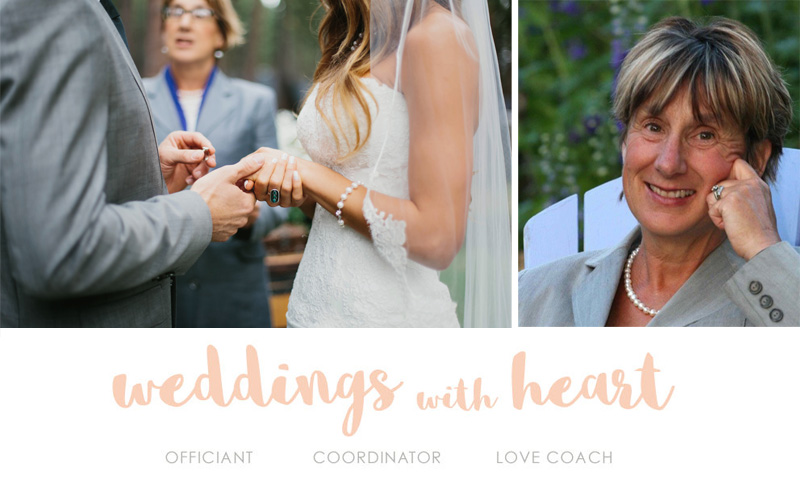 Weddings with Heart / Elope Bend
Mary Ellen Deckelmann, MA
(541) 312-3393
Artist at Heart • Lover of Nature • Evolving Human
Performing Contemporary to Sacred Ceremonies, and Adventure Elopements in extraordinary locations and venues since 1995. She has performed more Weddings than any other officiant in central Oregon. She honors all pathways to love and the diversity of her clients. Mary Ellen is inspiring, creative, and highly professional. She loves creating and designing ceremonies with her clients and getting to know their love story. She is authentic, friendly, and intentional in how she delivers her ceremonies – putting everyone at ease and making her ceremonies highly meaningful and enjoyable for everyone. She offers day-of-coordination and pre/post relationship coaching.
www.weddingwithheart.com
maryellen@weddingwithheart.com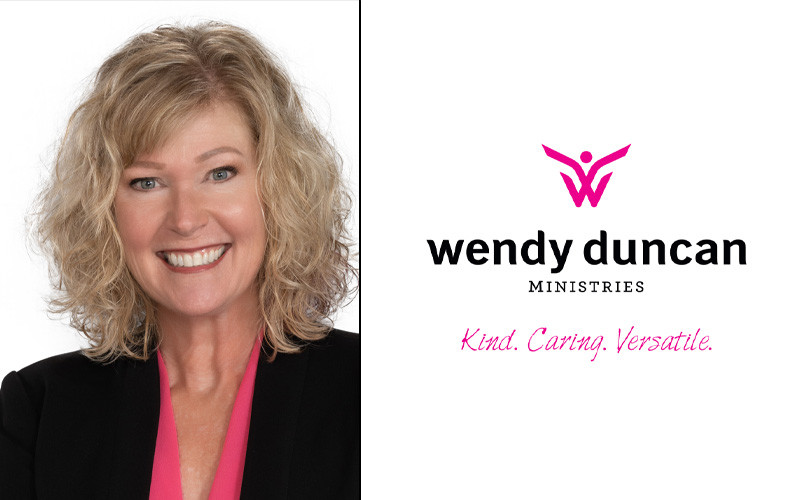 Wendy Duncan Ministries - Ordained Minister
PO Box 952
Redmond, OR 97756
(541) 749-8251
Wendy Duncan has been an officiant for Christian and non-denominational weddings since 2011. Her goal? To serve both of you with a meaningful and memorable wedding ceremony. She really listens to what you want (and can give suggestions if you don't know what you want). She is dependable and trustworthy. Wendy will travel to any location in Central Oregon including: Redmond, Sisters, Sunriver, Madras, Terrebonne, Prineville, Powell Butte, Culver, La Pine, Tumalo and Bend, Oregon.
Kind. Caring. Versatile.
wendy@wendyduncan.com
www.wendyduncanministries.com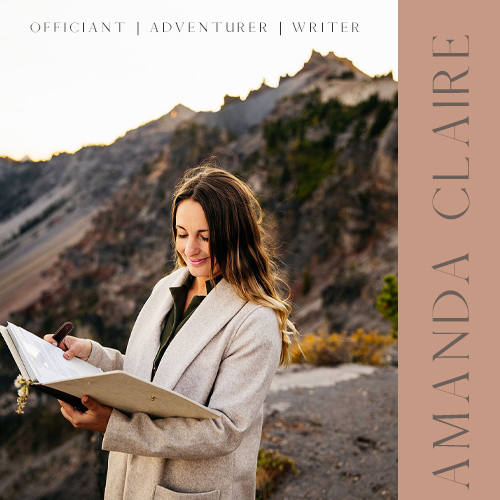 Amanda Claire & Company
Bend, OR
(541) 670-3482
Telling your love story and finding the right words for your ceremony is part of my life's work. As a non-denominational ordained minister, professional planner and writer, I love to incorporate customs and traditions that are meaningful to the two of you. I also understand the importance of your preferred ceremony location. With that said, I am willing to hike up to a mountain or stand with you at your preferred wedding venue of choice.
As your officiant, it's my honor to help make your wedding day stress free, full of love laughter and adventure, wherever that may be.
www.amandaclaireandcompany.com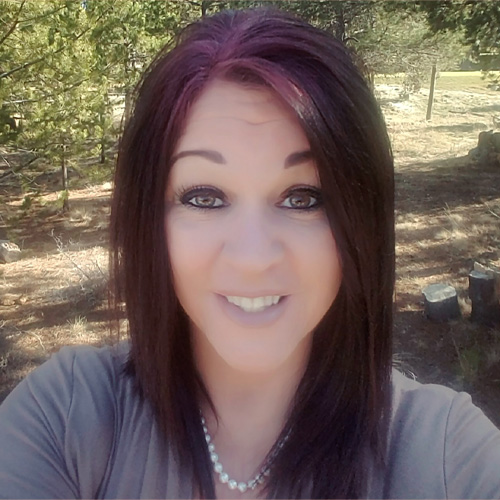 Blissful Ceremonies
Central Oregon
(360) 991-3912
Officiant – Ordained Minister
Sharyl Harding serves the community as a Non-Denominational Ordained Minister.
She is experienced in preforming both traditional and non traditional ceremonies.
Whether you are looking for your fairy tale wedding, a quiet elopement, or a romantic vow renewal.
Sharyl offers insight and dedication to you on this special day!
Sharyl Harding honors all belief systems and works as an equality based officiant.
She respectfully continues to serve the LGBTQ Community as she has since the inception of her career…
Sharyl is a Ordained Minister, and has a Bachelor of Divinity in recognition of
distinguished achievement in ministerial counseling and metaphysical healing from the Universal Brotherhood Movement Inc.
www.weddingsinbend.com
High Desert Ceremonies
Bend, OR
(541) 390-2490
Rev. Chris Lewis
Bend, OR
(541) 350-9054
Rooted & Wild: Spirited Ceremonies
Oregon
(971) 319-2681
Grandmaster Franklin
1168 Wild Mustang Ln.
La Pine, OR 97737
(541) 797-9620
Wedding Officiant Michael M.
Central Oregon
(541) 647-4222