Bend Oregon Photo Booths
Photo Booths in Bend & Central Oregon
One of the greatest new ideas is having a photo booth at your wedding. When you're looking for a photo booth in Bend, Oregon, we have some fantastic options! Everyone has done it, they're incredibly fun, and there's just something about stepping into one, closing the curtain, taking the snapshots, and wondering what's going to come out on the photo strip. The photo booths these days are not only digital and portable, but they range in sizes from the small traditional classic style, all the way to something your entire wedding party can get into. They can also print in a variety of formats and themes instantly, and most have immediate online viewing and ordering options. If you want to capture your guests' real, candid, sometimes hilarious moments at the party, contacting one of our fantastic photo booths in Central Oregon should be at the top of your list!
Adventure Box Photo Booth by Byron Roe Photography
(541) 390-7942
Our Adventure Box is an 'out of the box' open-air photo booth that has the most modern appeal. It's the booth you pile in 15 people and go HUGE. Custom backdrops, custom templates, images in 15 seconds and social sharing on the spot! The photo quality is professional; the fun endless. Let us make your next wedding an unforgettable adventure!
Stylish. Sleek. Simple. Social.
www.adventureboxphotobooth.com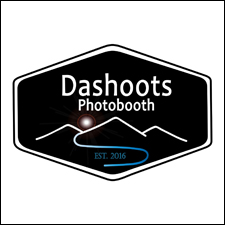 Dashoots Photobooth
PO BOX 7364
Bend, OR 97708
(541) 604-2949
Dashoots Photobooth specializes in being top notch for photo booths in Oregon's Central Region. We specialize only in photo-boothing; allowing 110% attention to detail & our five-star quality assurance is due to our dedication and talent behind the scenes. By the experts who know the industry first hand, we are focused on capturing your special moment by sending you home with everlasting memories.
www.dashootsphotobooth.com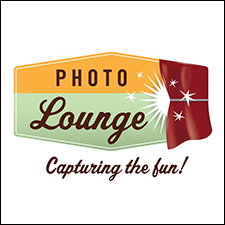 PhotoLounge
Bend, OR
(541) 337-4749
PhotoLounge, Bend's premiere photo booth service. Offering interactive "photo shoots" at any event. Custom, professional quality prints in less than 45 seconds make great keepsakes. PhotoLounge, capturing unforgettable memories instantly.
www.bendphotolounge.com
Bend Photo Booth Co.
Bend, OR
(541) 678-2782
Bend VW Photo Bus
Bend, OR
(541) 678-2971
Blue Bus Creatives
44 W Broadway Street, Ste 212
Eugene, OR 97401
(541) 632-3509
Dashoots Photobooth
Bend, OR
(541) 604-2949