Bend Oregon Jewelry Stores
Jewelry Stores in Bend & Central Oregon
We have some amazing jewelry stores in Bend, Oregon. When you're looking for engagement rings, wedding bands, or any other special gift for the one you're going to marry, we've got you covered! From traditional, classic and elegant pieces, to creative, custom designs, you can find it here. Our jewelry stores in Central Oregon carry an array of diamonds, gems, gold, silver, and platinum, as well as a variety of other precious metals and stones. Whatever you need, we're sure you can find it here!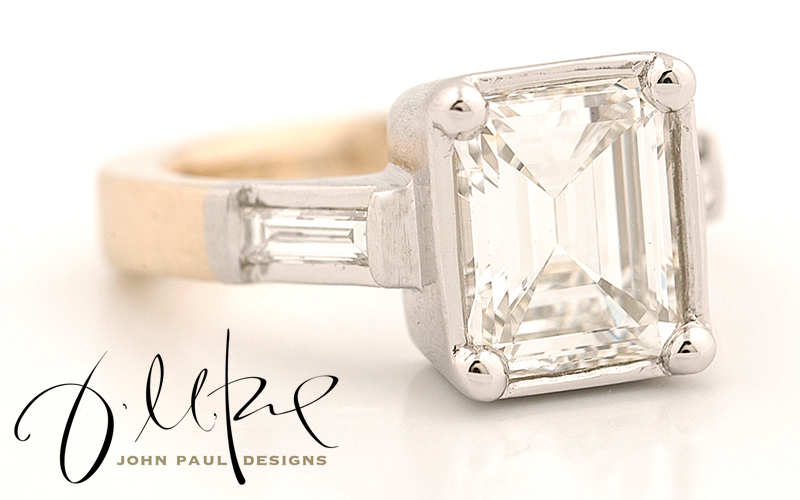 John Paul Designs
1006 NW Bond St.
Bend, OR 97701
(541) 318-5645
Artisan jeweler who specializes in creating truly unique, one of a kind custom wedding & engagement rings in a variety of precious metals & gems. Signature series style is organic, weathered, edgy & industrial, revealing textures that can only come from hand forging metals into perfect imperfection.
www.johnpauldesigns.com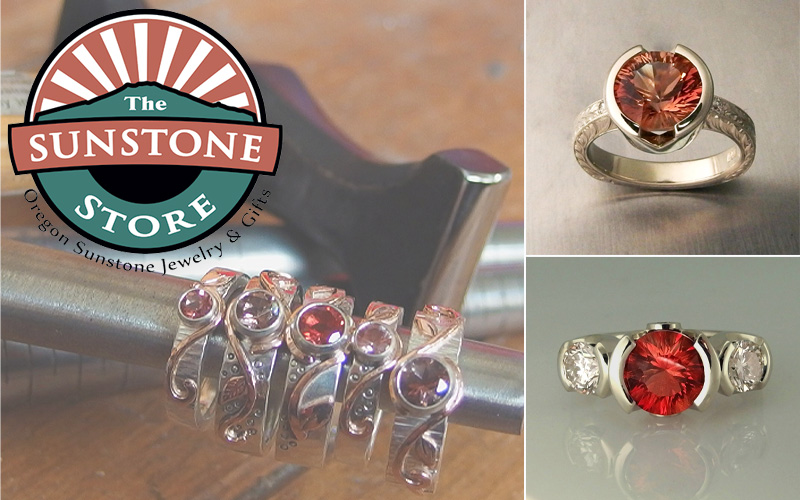 The Sunstone Store
Our specialty is, of course, Oregon Sunstone, our state gemstone! We create wedding and engagement rings, as well as jewelry for the entire wedding party, using this 100% natural native feldspar that is uniquely beautiful and practical for today's modern life. Shop on-line to see our Sunstone Bridal Collection!
www.sunstonestore.com
Bronwen Handcrafted Jewelry
124 NW Minnesota Ave.
Bend, OR 97701
(541) 640-3567
Cascade Jewelers
1900 NE 3rd St., Suite 101
Bend , OR 97701
(541) 389-3121
Fred Meyer Jewelers
61535 S Hwy 97
Bend, OR 97702
(541) 385-6640
Harry Ritchie's Jewelers
63455 N Hwy 97, Suite 47
Suite #47
Bend, OR 97701
(541) 385-5299
Ice Fine Jewelry
859 NW Wall St.
Bend, OR 97701
(541) 382-7475
Jaxon Black Designs
20751 NE Angora Ct.
Bend, OR 97701
(971) 998-5173
Jim Dailing Designs
400 SE 2nd St., Suite 2
Bend, OR 97702
(503) 481-1323
Kay Jewelers
3188 N Hwy 97, Suite 100
Bend, OR 97703
(541) 382-6911
Lux Rêve
1001 SW Emkay Dr., Suite 100
Bend, OR 97702
(541) 610-9277
McKenzie Mendel Jewelry
400 SE 2nd St., Suite 2
Bend, OR 97702
(541) 410-9225
Nashelle Jewelry
20360 Empire Ave., Suite C2
Bend, OR 97703
(541) 382-2360
Pavé Fine Jewelry
103 NW Minnesota Ave.
Bend, OR 97701
(541) 322-0500
Satterlee Jewelers
513 NW Fir Avenue
Redmond, OR 97756
(541) 548-8788
Saxon's Fine Jewelers
360 SW Powerhouse Dr., Suite 110
Bend, OR 97702
(541) 389-6655
Silverado Jewelry Gallery
1001 NW Wall St., Ste. 101
Bend, OR 97701
(541) 322-8792
Sterling Echoes
1141 SE Centennial Ct., Suite C
Bend, OR 97702
(541) 390-8116
Suzy Williamson Jewelry
Bend, OR
(541) 419-1592
The Wooden Jewel
57100 Beaver Dr., Suite 24-110
Sunriver, OR 97707
(541) 593-4151
Tracy Lynn Creations
20597 NE Sierra Dr.
Bend, OR 97701
(541) 410-5852
Tyler Haas Designs
Bend, OR
(907) 299-8385