Party Favors & Gifts in Bend, Oregon
If you want your guests to feel truly special on your wedding day, there's no better way to show them you care than with a thoughtful gift. Personal gifts add a special touch to the day, and central Oregon is the place to go to get them. You'll find the perfect party favors, balloons, supplies, and decorations in Bend, Oregon!
Read More
Unique Wedding Gifts and Party Favors: Celebrating Love in Bend, Oregon
Your wedding day in Bend, Oregon, deserves to be as unique as the love you share. From stunning landscapes to vibrant local culture, this Central Oregon city offers a perfect canvas for crafting memorable wedding experiences. When it comes to party favors and gifts for your wedding party and guests, Bend's eclectic charm opens up a world of possibilities. Here's a guide to help you find the perfect tokens of appreciation and celebration for your special day.
Wedding Party Gifts
Show your gratitude to your bridesmaids, groomsmen, and everyone who plays a special role in your wedding with thoughtful and personalized party favors and gifts:
1. Local Artisanal Treats: Bend boasts a thriving community of artisans. Consider gifting your wedding party with locally crafted chocolates, specialty coffees, or custom-made treats that showcase the flavors of Central Oregon.
2. Customized Jewelry: Opt for personalized jewelry that reflects the individuality of your wedding party. Consider pieces that incorporate birthstones, initials, or even a subtle nod to Bend's natural beauty.
3. Outdoor Adventure Gear: Given Bend's proximity to outdoor adventures, consider gifting your bridal party with practical items like personalized water bottles, hiking gear, or cozy blankets for chilly evenings under the stars.
4. Spa and Wellness Packages: Treat your wedding party to a day of relaxation at one of Bend's renowned spas. Gift certificates for massages, facials, or wellness retreats can be a luxurious and appreciated gesture.
Wedding Guest Party Favors
Express your gratitude to your guests for sharing in your special day with creative and memorable wedding favors:
1. Local Souvenirs: Infuse your wedding with Bend's local flavor by gifting guests with items like custom-designed pint glasses, locally crafted candles, or small bottles of artisanal beer or wine.
2. Seed Packets: Symbolize the growth of your love with seed packets that guests can plant and watch bloom, a meaningful and eco-friendly gesture.
3. Customized Keepsakes: Offer personalized items like engraved keychains, bookmarks, or mini photo frames that serve as lasting reminders of your wedding day.
4. Balloons and Decorations: Add a touch of whimsy to your celebration with locally sourced balloons or custom decorations that reflect your wedding theme.
Tips for Choosing Gifts and Favors
1. Reflect Your Personality: Select gifts and favors that resonate with your personality as a couple and tie into the unique vibe of Bend, whether that's rustic, outdoorsy, or modern.
2. Consider Practicality: Choose items that your guests and wedding party can use beyond the celebration, ensuring that your gifts have lasting value.
3. Local Vendors: Support local Bend businesses by sourcing gifts and favors from the diverse range of artisans and vendors in the area.
4. Packaging Matters: Thoughtful packaging can enhance the overall presentation of your gifts. Consider incorporating your wedding colors or themes into the packaging for an added touch.
In conclusion, choosing wedding gifts and favors in Bend, Oregon, allows you to embrace the local culture and infuse your celebration with the city's unique charm. From personalized keepsakes to locally sourced treats, these thoughtful gestures will leave a lasting impression on your guests and wedding party, making your special day in Central Oregon truly unforgettable.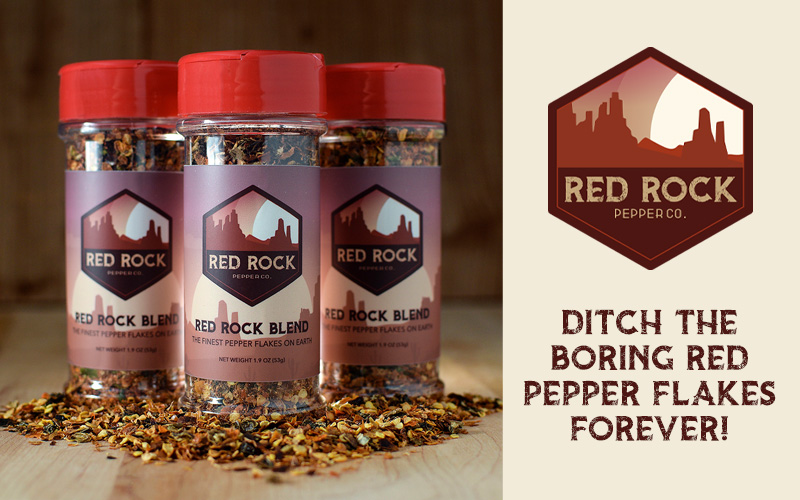 Red Rock Pepper Co.
Central Oregon
info@redrockpepper.com
At Red Rock Pepper Co. we love to spice up our food with pepper flakes! From meats and veggies, to pizzas, pastas, bbq and soups, we like it hot! If you're anything like us you've spent a lifetime shaking more and more boring red pepper flakes on your food, wishing for something better… well it's here! Our pepper flake mixes come from the best peppers on earth, and are perfectly combined for the best mix of heat and flavor you'll ever experience. You'll wish you'd found them sooner!
www.redrockpepper.com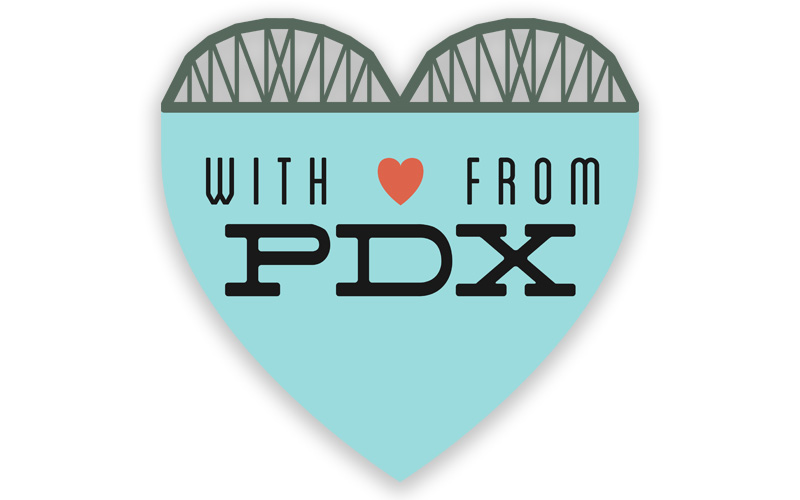 With Love, From PDX
Portland, OR
(503) 267-1472
With Love, From PDX curates custom gift boxes filled with local purveyors. We source all our goods in Portland, Oregon.
www.withlovefrompdx.com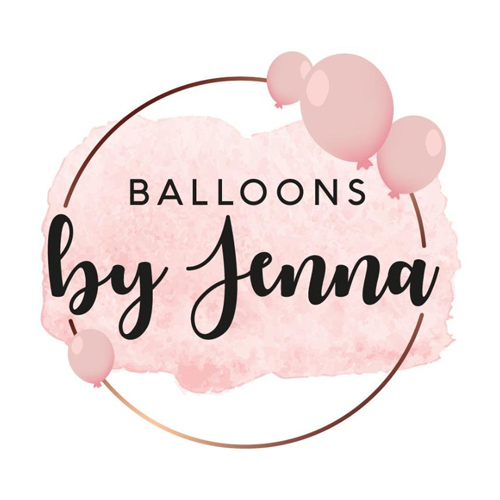 Balloons by Jenna
Bend, OR
(805) 279-1164
At Balloons by Jenna we provide high-quality organic, one of a kind designs. From garlands to helium and everything in between we have you covered. Let us elevate your next event and let it be the thing everyone is talking about. Bring your vison to us or let us create one for you. We get excited about each project we work on, and seeing our finished work come together and making your special event as seamless as possible is our goal.
www.balloonsbyjennaa.com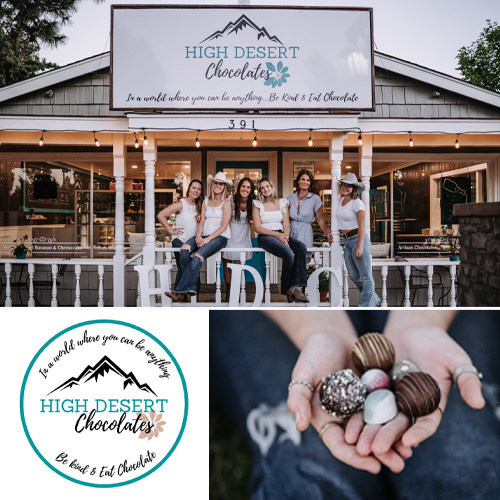 High Desert Chocolates
391 W Cascade Ave.
Sisters, OR 97759
(541) 904-4045
High Desert Chocolates is a well-known Chocolatier in the Central Oregon area, always exploring new designs for your special day! Since day one, we have focused on creating innovative, and visually stunning designs that will delight any wedding dessert table, party favor or bridal party gifts.
www.highdesertchocolate.wixsite.com
Custom Double Sided Confetti by LuellaLorisStudio
Bend, OR
(541) 410-4051
My name is Jenni and I am crazy about weddings. I also do wedding photography and spend most of my weekends at weddings with brides in the trenches. I've learned a lot of random wedding facts by being a photographer, like how to correctly put on a boutonniere or where to sign your name on the wedding certificate. I also have learned a great deal about wedding decor. My double sided confetti was an inspiration from a friend's wedding who used confetti to add perfect sparkle to her wedding.
www.etsy.com/shop/LuellaLorisStudio
Love Bottle
2250 NW 22nd Ave., Suite 414
Portland, OR 97210
(855) 568-3420
Love Bottle is a beautiful, reusable glass bottle, but it is so much more than a bottle. It is about spreading love. It is about improving your health. It is about helping the environment, and it is about helping people who need it.
www.lovebottle.com
21 Penscript Custom Signs and Design
Bend, OR
(503) 752-7990
Advanced Stamp & Laser
2440 SE First St.
Redmond, OR 97756
(541) 923-6111
Bend Cookie Company
1155 SW Division St., Suite B12
Bend, OR 97702
(541) 977-9177
Bend Party Store
20780 NE High Desert Ln., Suite 4
Bend, OR 97701
(541) 408-1135
Elegant Woodworking Gifts
Redmond, OR 97756
(541) 410-4004
Everly After
Bend, OR 97701
(541) 420-0865
It's The Touch
19550 Ambermeadow Dr., Suite 190
Bend, OR 97701
(541) 647-6888
Our Personal Touch Embroidery
410 SW Black Butte Blvd.
Redmond, OR 97756
(541) 548-2615
Sakari Botanicals
Bend, OR
(541) 647-9604