Bend Oregon Party Favors, Gifts & Engraving
Wedding & Party Favors, Gifts and Engraving in Bend & Central Oregon
If you want your guests to feel truly special on your wedding day, there's no better way to show them you care than with a thoughtful gift. Personal gifts add a special touch to the day, and the Rose City is the place to go to get them. You'll find the perfect party favors, supplies, and wedding gifts in Bend, OR.
Read More
From the bridal shower and engagement party to the bachelor and bachelorette parties, we have party favors and gifts for every event. Whether you want monogrammed lighters, unique flasks, etched champagne flutes, or personal pocket watches, we've got it. Want to surprise your guests at the rehearsal dinner or reception? How about mini bottles of bubbly or bags of your favorite candy? Whatever you have in mind for your wedding guests, Bend is the perfect place to get it.
Central Oregon's party favor companies have momentos to compliment your day from start to finish. Our party people make your celebration a blast for everyone! They can do it all: simple, elaborate, whimsical, elegant, extravagant; whatever your desire, our party experts bring your dreams to life. If you're looking for more than just favors, we also have a wide selection of place cards, banners, balloons, flower petals, and more.
From edible favors to elegant treasures your guests can cherish forever, there's nothing we can't do. Bend is known for its local coffees, teas, wines, and beers. Why not give your guests some drinks and accessories? There are plenty of unique coasters, glasses, and wine markers to go with our local brews. The Northwest is also known for its local fruits, cheeses, meats, and produce. So whether you want single items or delightful gift baskets for your guests, it will be personal and perfect.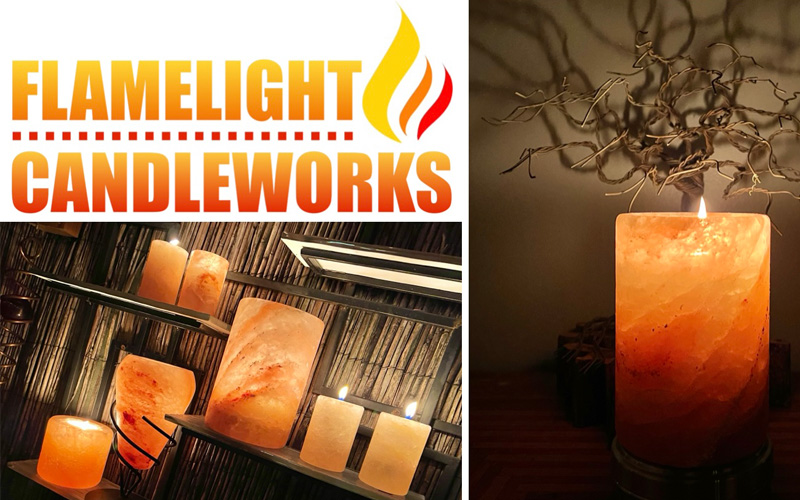 FlameLight CandleWorks
2212 SE 42nd Ave.
Portland, OR 97215
(503) 461-1122
Our stunning Art Candles are hand poured in Himalayan Pink Salt Crystal with Organic Soy Wax and Hemp Wick. These beautiful pieces are excellent as table centerpieces, ceremony candles and wedding gifts. Himalayan Pink Salt Candles cast a warm, rich, colorful glow that will enchant your guests. Choose from our catalog or work with us to create a custom design unique for your wedding. As our company is the first and only to offer candles poured in Himalayan Pink Salt, your special day will feature a decor never seen before.
FlameLight CandleWorks on Etsy
www.flamelightcandleworks.com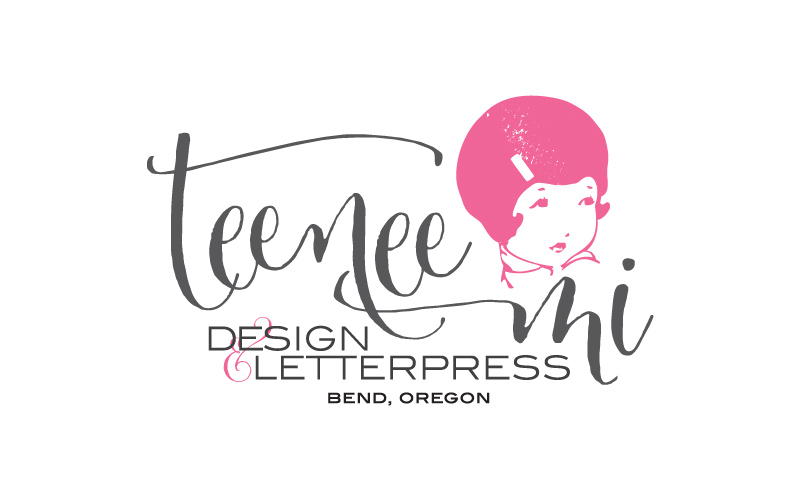 Teenee Mi Design & Letterpress
(541) 204-0388
Teenee Mi Design & Letterpress is a boutique letterpress printing and graphic design studio based in Bend, Oregon. We specialize in custom wedding invitations, announcements, thank you cards, personal stationery, save-the-date cards, business cards and other custom printed goods.
www.teeneemi.com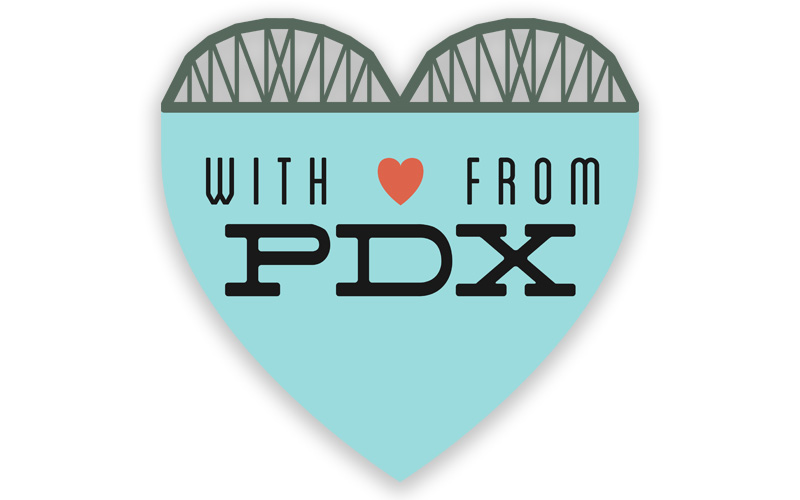 With Love, From PDX
Portland, OR
(503) 267-1472
With Love, From PDX curates custom gift boxes filled with local purveyors. We source all our goods in Portland, Oregon.
www.withlovefrompdx.com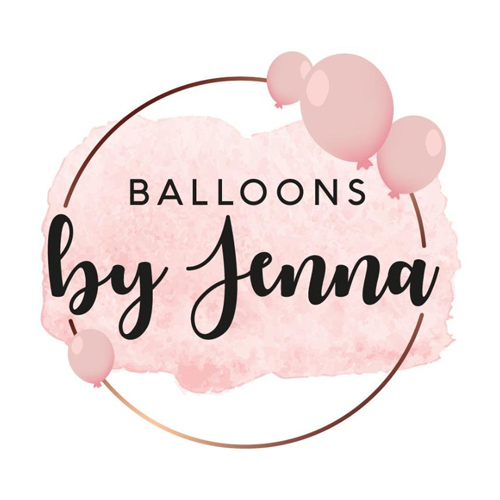 Balloons by Jenna
Bend, OR
(805) 279-1164
At Balloons by Jenna we provide high-quality organic, one of a kind designs. From garlands to helium and everything in between we have you covered. Let us elevate your next event and let it be the thing everyone is talking about. Bring your vison to us or let us create one for you. We get excited about each project we work on, and seeing our finished work come together and making your special event as seamless as possible is our goal.
www.balloonsbyjennaa.com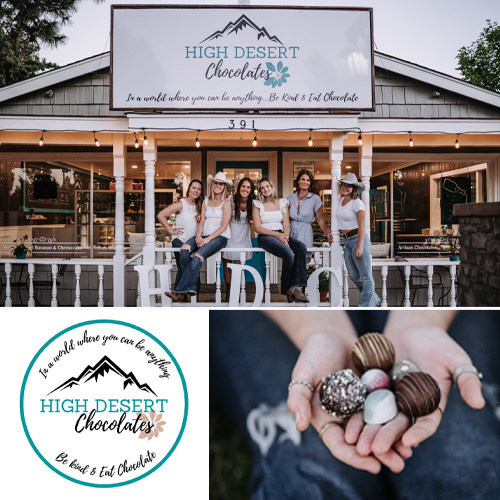 High Desert Chocolates
391 W Cascade Ave.
Sisters, OR 97759
(541) 904-4045
High Desert Chocolates is a well-known Chocolatier in the Central Oregon area, always exploring new designs for your special day! Since day one, we have focused on creating innovative, and visually stunning designs that will delight any wedding dessert table, party favor or bridal party gifts.
www.highdesertchocolate.wixsite.com
Custom Double Sided Confetti by LuellaLorisStudio
Bend, OR
(541) 410-4051
My name is Jenni and I am crazy about weddings. I also do wedding photography and spend most of my weekends at weddings with brides in the trenches. I've learned a lot of random wedding facts by being a photographer, like how to correctly put on a boutonniere or where to sign your name on the wedding certificate. I also have learned a great deal about wedding decor. My double sided confetti was an inspiration from a friend's wedding who used confetti to add perfect sparkle to her wedding.
www.etsy.com/shop/LuellaLorisStudio
Love Bottle
2250 NW 22nd Ave., Suite 414
Portland, OR 97210
(855) 568-3420
Love Bottle is a beautiful, reusable glass bottle, but it is so much more than a bottle. It is about spreading love. It is about improving your health. It is about helping the environment, and it is about helping people who need it.
www.lovebottle.com
21 Penscript Custom Signs and Design
Bend, OR
(503) 752-7990
Advanced Stamp & Laser
2440 SE First St.
Redmond, OR 97756
(541) 923-6111
Bend Cookie Company
1155 SW Division St., Suite B12
Bend, OR 97702
(541) 977-9177
Bend Party Store
20780 NE High Desert Ln., Suite 4
Bend, OR 97701
(541) 408-1135
Elegant Woodworking Gifts
Redmond, OR 97756
(541) 410-4004
Everly After
Bend, OR 97701
(541) 420-0865
It's The Touch
19550 Ambermeadow Dr., Suite 190
Bend, OR 97701
(541) 647-6888
Our Personal Touch Embroidery
410 SW Black Butte Blvd.
Redmond, OR 97756
(541) 548-2615
Sakari Botanicals
Bend, OR
(541) 647-9604