Bend Oregon Party Favors, Gifts & Engraving
Wedding & Party Favors, Gifts and engraving in Bend & Central Oregon
They say it's the little things that matter most. Well, okay, while your wedding favors and gifts probably aren't the MOST important part of your wedding day, they do enhance the décor and show your style. Don't leave the creativity to just anyone! Browse our list to find a wedding favor specialist, or custom engraving company that will design something totally unique to you!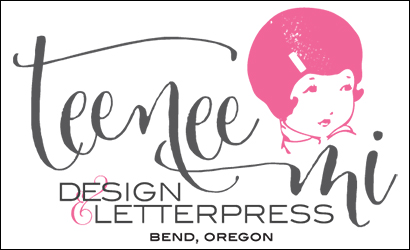 Teenee Mi Design & Letterpress
(541) 204-0388
Teenee Mi Design & Letterpress is a boutique letterpress printing and graphic design studio based in Bend, Oregon. We specialize in custom wedding invitations, announcements, thank you cards, personal stationery, save-the-date cards, business cards and other custom printed goods.
www.teeneemi.com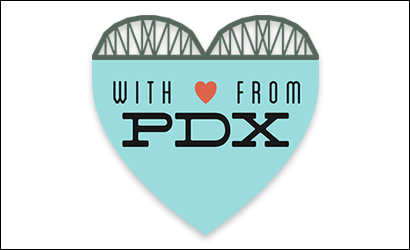 With Love, From PDX
Portland, OR
(503) 267-1472
With Love, From PDX curates custom gift boxes filled with local purveyors. We source all our goods in Portland, Oregon.
www.withlovefrompdx.com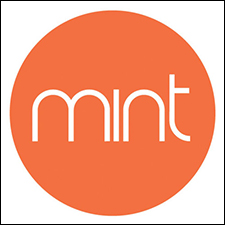 Mint Event Coordination & Design
PO Box 7829
Bend, OR 97708
(541) 318-7400
Mint's fresh style, modern flare, and meticulous attention to detail will create a distinctive occasion that's both memorable and completely your own.
www.eventsbymint.com
Custom Double Sided Confetti by LuellaLorisStudio
Bend, OR
(541) 410-4051
My name is Jenni and I am crazy about weddings. I also do wedding photography and spend most of my weekends at weddings with brides in the trenches. I've learned a lot of random wedding facts by being a photographer, like how to correctly put on a boutonniere or where to sign your name on the wedding certificate. I also have learned a great deal about wedding decor. My double sided confetti was an inspiration from a friend's wedding who used confetti to add perfect sparkle to her wedding.
www.etsy.com/shop/LuellaLorisStudio
Love Bottle
2250 NW 22nd Ave., Suite 414
Portland, OR 97210
(855) 568-3420
Love Bottle is a beautiful, reusable glass bottle, but it is so much more than a bottle. It is about spreading love. It is about improving your health. It is about helping the environment, and it is about helping people who need it.
www.lovebottle.com
Advanced Stamp & Laser
2440 SE First Street
Redmond, OR 97756
(541) 923-6111
Bend Cookie Company
Bend, OR
(541) 977-9177
Elegant Woodworking Gifts
Redmond, OR 97756
(541) 410-4004
It's The Touch
19550 Ambermeadow Dr., Suite 190
Bend, OR 97701
(541) 647-6888
Our Personal Touch
Custom Embroidery, Digital Garment Printing, Vinyl Numbers & Letters
410 SW Black Butte Blvd.
Redmond, OR 97756
(541) 548-2615
Sakari Botanicals
1490 NW Newport Ave.
Bend, OR 97703
(541) 647-9604