Bend Oregon Salons & Hair Stylists
Salons and Hair Stylists in Bend & Central Oregon You want to look your best on the big day, and with so many fantastic salons in Bend, we would love to help. Whether it's a fresh cut and color or an elegant up-do, a trim and hair styling for the groom or manicures and pedicures for the bridesmaids, you can find it in Central Oregon. We also have plenty of salons that offer eco-friendly and organic products and practices. Whatever your needs, we're sure you can find it here!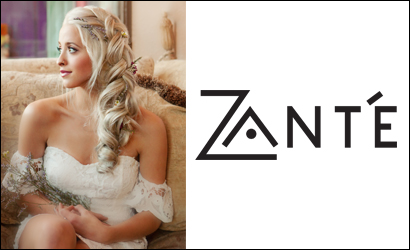 Zante Salon and Spa
920 Bond, Suite 102
Bend, OR 97703
(541) 330-0920
It's your wedding day and you want to look amazing. Let Zante Salon & Spa help make your special day perfect! We offer everything you need to look and feel your best – from nails, skin, and hair to makeup, massage, spray tans and mimosas! We will partner with you to ensure every detail is planned to perfection.
www.zantesalon.com
Edge Hair & Makeup
Bend, OR (541) 410-4384 Edge Hair & Makeup is one of Oregon Brides top choices for bridal hair and makeup. We specialize in on-location hair and makeup services for all types of Weddings and Events. You will be blown away by the quality of our work, our passion for what we do, and our love for you on your special day. With Edge you can ensure that your appearance will be as stunning as your gown. www.edgehairmakeup.com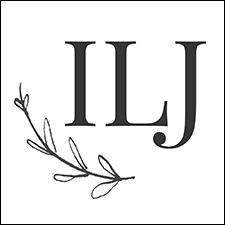 Ivy Lou Jacobs
2001 NE Linnea Drive Bend, Oregon 97701 (206) 349-0021 Ivy Lou Jacobs is a licensed hair stylist and makeup artist serving the central Oregon area and beyond. Trained in Seattle, she has everything her clients need to look and feel flawless." www.ivyloujacobs.com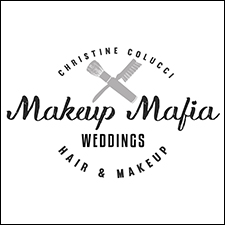 Makeup Mafia Weddings
550 NW Franklin Ave #138 Bend, OR 97701 (541) 604-8130 (323) 497-5679 Let celebrity hair and makeup artist Christine Colucci make you look and feel like a star! Esthetician – COS-FT-10175597 Hair Design – COS-HA-10175872 Freelance Authorization – COS-CI-101-75873 www.makeupmafiaweddings.com
Amazing Hair Design
214 SE Miller Ave. Bend, OR 97702 (541) 610-6144
Apollo Beauty and Tanning Salon
61470 S Hwy 97 Bend, OR 97702 (541) 317-0304
Artistry by Angela
(541) 480-3540
Attitudes Full Service Salon
61396 S Hwy 97, Ste 102 Bend, OR 97702 (541) 383-4300
Azura' Studio - Salon & Day Spa
856 NW Bond St. #3 Bend, OR 97701 (541) 385-1846
Bailey DuMond Hairstyling
Bend, OR (307) 699-1812
Bella Studio Salon
2150 NE Studio Road, Suite 6 Bend, OR 97701 (541) 317-1111
Celadon Skin & Nail Care
265 NW Franklin Ave., Suite 202 Bend, OR 97701 (541) 388-8100
Curl Up & Dye Innovative Salon
1465 SW Knoll Ave., #207 Bend, OR 97702 (541) 312-9300
Cutloose Hair Co
444 NE Revere Ave. Bend, OR 97701 (541) 385-5784
Dames & Dudes Hair Design
64661 Bruce Ave. Bend, OR 97701 (541) 382-2858
Great Clips
61545 S Hwy 97 Bend, OR 97702 (541) 388-9097
Hair Gallery
2625 NE Butler Market Rd #D Bend, OR 97701 (541) 389-7832
Hip Chicks Salon
322 NW 7th St. Redmond, OR 97756 (541) 923-5292
HouseCalls Mobile Hair & Nails
(541) 382-9684
Kate Tuma
Professional Makeup & Hair 3444 NE Sandalwood Bend, OR 97701 (541) 598-4415
Lemon Drop Hair Salon
5 NW Minnesota Ave #105 Bend, OR 97701 (541) 382-5605
Metamorphosis Salon & Spa
161 N Elm St. Sisters, OR 97759 (541) 549-1784
Nailed It!
2327 NE Moonlight Dr. Bend, OR 97701 (541) 678-3598
Perfect Look Salon
61535 S Hwy 97, Suite 14 Bend, OR 97702 (541) 317-0732
Planet Hair
118 NW Greenwood Ave. Bend, OR 97701 (541) 388-4090
Pro Solar Nails
61145 S Hwy 97 Bend, OR 97702 (541) 388-0287
Reflections Hair Salon
206 SE Taft Ave Bend, OR 97702 (541) 318-0494
Ryan Larson
450 SW Powerhouse Dr. Bend, OR 97702 (541) 383-2892
Salon Essenza
745 NW Mount Washington Dr., Ste. 105 Bend, OR 97701 (541) 306-3566
Salon Estilo
450 SW Powerhouse Dr. Bend, OR 97702 (541) 330-9791
Salon Isabella
324 NE 3rd St. Bend, OR 97701 (541) 382-8449
Salon Sunriver & Beauty Supply
56870 Venture Ln., Ste. 101S Sunriver, OR 97707 (541) 598-0505
Sangie Hair Spa
321 NE Clay Ave. Bend, OR 97701 (541) 382-6160
Skin & Tonic Mobile Spa
3166 NE Manchester Ave. Bend, OR 97701 (541) 639-5360
Stiletto Salon
312 SE Dell Ln. Bend, OR 97702 (541) 389-3275
The Hair Nook
51530 S Huntington Rd., Ste. 2 La Pine, OR 97739 (541) 536-2385
The Hairem
322 NW Deer St. Prineville, OR 97754 (541) 447-1226
Visible Changes LLC
811 SW 13th Street Redmond, OR 97756 (541) 504-4505
Zante Salon & Spa
920 NW Bond St #102 Bend, OR 97701 (541) 330-0920