Bend Oregon Live Music
Live Bands and Live Music in Bend & Central Oregon
There's just something about live music: the perfect timing of a string quartet, the sheer energy of a live band, or the beautiful tone of a vocalist. Whether you need music before the ceremony, at the reception, or both, we're sure you'll find a band that will keep you in your dancin' shoes all night! If you're looking for live music on your wedding day, you've come to the right place!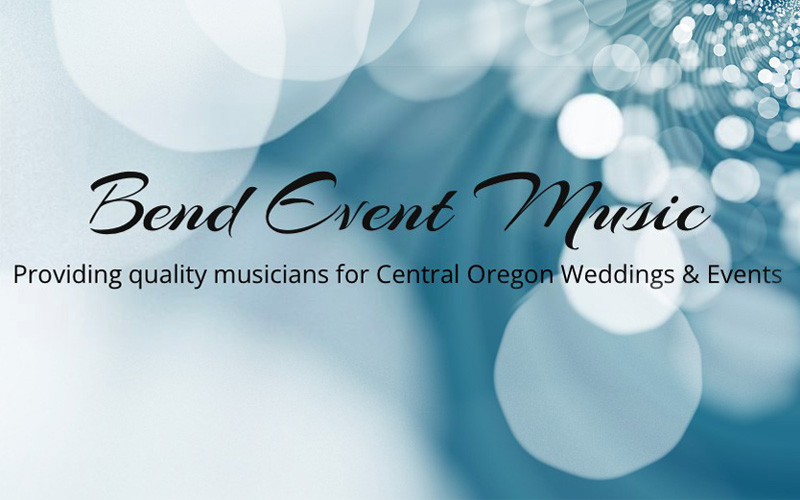 Bend Event Music
Bend, OR
(502) 718-1814
Offering The Tradition of Folk, The Discipline of Classical, The Soul of Blues and the Heart of Bluegrass. We guarantee your ceremony music will be original, classy and upbeat.
www.bendeventmusic.com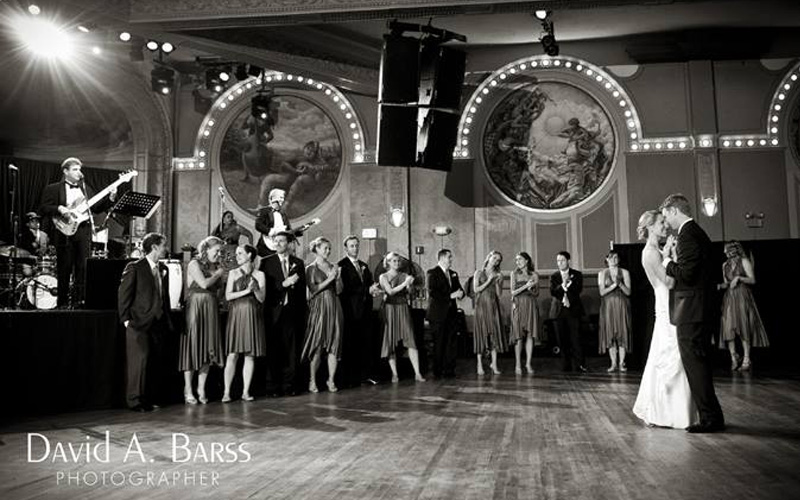 Pressure Point Band
6916 SE 17th
Portland, OR 97202
(503) 234-2492
Pressure Point is the premier variety band in the Portland area. The repertoire is unmatched in terms of versatility and polish. Pressure Point covers music spanning six decades, satisfying musical tastes from nearly all age groups. Pressure Point makes music the old fashioned way, we play it! We use no sequencers or "karaoke" tracks as do some other popular bands. With Pressure Point, you get the experience of talented, veteran performers who combine professionalism, enthusiasm, and a high level of musicality to create an atmosphere of fun and excitement that will make your function an event to remember. The lineup for Pressure Point is filled with some of Portland's finest musicians and singers.
www.pressurepointband.com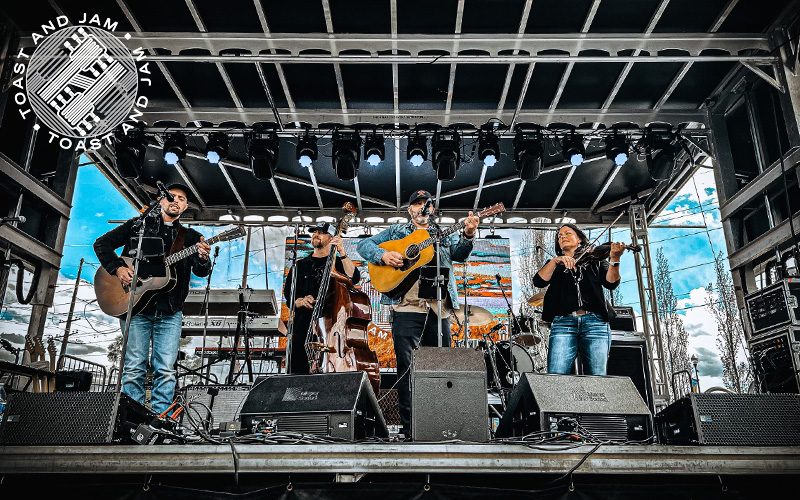 Toast and Jam
PNW
(502) 718-1814
The TNJ Band features Jeff Miller, Ben Delery, Russ Skelton and Bethany Willis. From the moment they start playing, they have a sound that's entirely their own. It's a little bluesy, a little country, and a lot of soul infused magic. Brought together by a shared love of all styles of music, TNJ is known for their 4 part harmonies and gritty vocals, held together by an upright bass, a fiddle and two guitars. The groups sound isn't so much about the notes they sing or play, but more about how their music makes you feel. Once you hear them, you want to hear more. It doesn't matter if you're young or old or somewhere in between, there's something for everyone when this band plays.
Come join the Toast&Jam Family. We can't wait to meet you!
www.toastandjam.net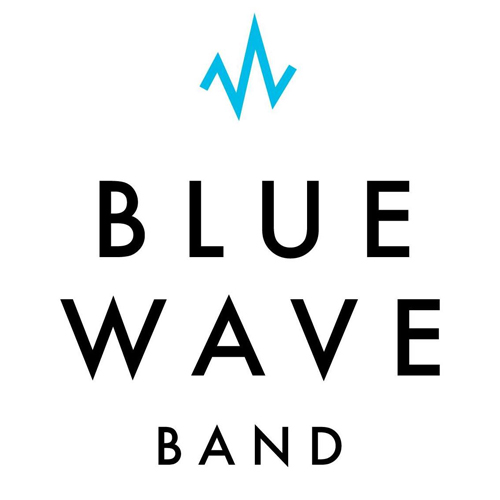 Blue Wave Band
(206) 713-0596
The Blue Wave Band are live music experts, wedding enthusiasts, and party starters, infusing every event with unforgettable moments and full dance floors. Choose from 3 to 14 musicians and make your wedding the greatest party of your life! With a customizable band size and pricing from $1,900 – $8,000, you can tailor the dream band to suit your style and budget–every quote is customized to your needs, so don't hesitate to get in touch. Blue Wave musicians have performed with artists including Aretha Franklin, Stevie Wonder, Prince, Sting, Fruit Bats, Phillip Phillips, Santana, and Earth Wind & Fire. For upcoming showcase dates where you can see the Blue Wave Band perform LIVE, visit their website. No matter what kind of musical experience you're hoping to create, the Blue Wave Band is here to make it possible.
www.bluewaveband.com
Bend's Best Jazz
Bend, OR
(541) 647-3603
Bill Keale Music
Bend, OR
(541) 815-3590
Blackstrap Bluegrass
Craig Mavis
Bend, OR
541-948-2309
Brendan Booher Music
Providing violin/fiddle and guitar/singing music, including a variety of styles.
(541) 390-4390
Cascade Chamber Players
20247 Sawyer Reach Ct.
Bend, OR 97703
(541) 382-8374
Coyote Willow
Bend, OR
(541) 948-9837
Dave Finch
Two/Thirds Trio
Bend, OR
(541) 390-4894
Dry Canyon Stampede Country Band
Bend, OR
(541) 815-5224
DW Duo Harpist / DJ
Oregon
(503) 642-9509
Eric Leadbetter Music
Bend, OR
(541) 255-5469
Honey Don't
63379 OB Riley Rd.
Bend, OR 97703
(970) 270-2276
John Grant and the Western Revue
Bend, OR
(541) 410-2570
Mark Ransom & The Mostest
Bend, OR
(541) 390-2940
Riffle
Bend, OR
(541) 344-6393
Skillethead Bluegrass Band
Bend, OR
(314) 435-2007
Tara Snow Music
Bend, OR
(425) 478-6443
The Dove String Quartet
Redmond, OR 97756
(541) 593-8748
The Michelle Van Handel Quintet
Bend, OR
(541) 617-0340
The Notables Swing Band
Bend, OR
(206) 300-4170
The Quons Live Acoustic Music
1818 SW Turnberry Place
Bend, OR 97702
(541) 617-1911
The Silvertone Devils
63379 OB Riley Rd.
Bend, OR 97703
(970) 270-2276
The Substitutes
Bend, OR
(541) 548-6448