Bend Wedding Rentals, Lighting, Décor & Restrooms
Wedding and Event Rentals, Lighting, Décor & Restrooms in Bend & Central Oregon
When you're looking for wedding and event rentals in Bend, Oregon, we've got you covered! You can find tent rentals and canopy rentals of any size, tables and chairs, linens, china, glassware, décor, and everything in-between. Our rental companies also carry larger products like restrooms, stages, bars, dance floors, and lighting. If you need it on your wedding day, you can rent it in Central Oregon.
Read More
Our rental companies hold themselves to the highest standards when it comes to quality, cleanliness and customer service. They can also take care of the set-up and take-down process to make sure your day flows perfectly. Check out our list of professionals and let them help you turn the wedding you're dreaming of into a reality.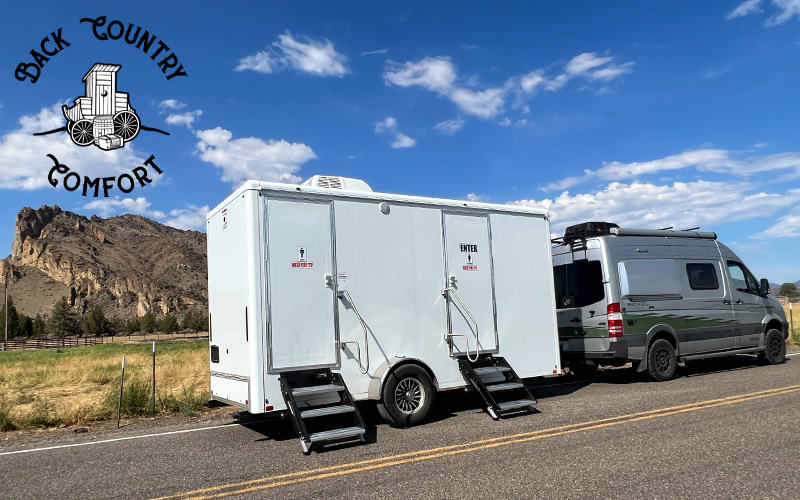 Back Country Comfort
Central Oregon
(541) 390-0362
Back Country Comfort is a Bend, Oregon based company specializing in providing a luxury restroom experience for your wedding. Our trailers come equipped with a variety of amenities, including all season climate control, ambient lighting, vanity mirrors, music, custom hardwood bathroom stalls and much more. Our restrooms provide an inviting, 'at home' feel no matter where your celebration may be.
www.bcctrailers.com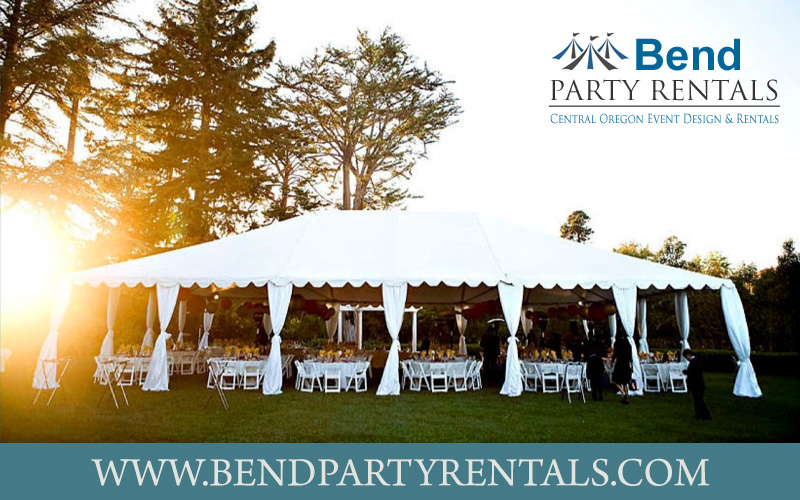 Bend Party Rentals
Event Rentals | Design | Experience
60615 Devon Circle
Bend, Oregon 97702
(541) 639-2771
Bend Party Rentals is Central Oregon's premier party and event rental company. It is our passion to provide the highest level of customer service, quality rentals, and product to help transform event dreams into reality.
From an intimate gathering in your home, to weddings or corporate events at one of the area's prestigious venues, we've got you covered from tent top to tabletop. No job is too big or too small for us to plan, staff, set up, and take down. It's just one more way we put your party on a pedestal.
Bend Party Rentals carries so much more than tents, chairs, tables, and dinnerware… We are in the business of making your dreams come true…
www.bendpartyrentals.com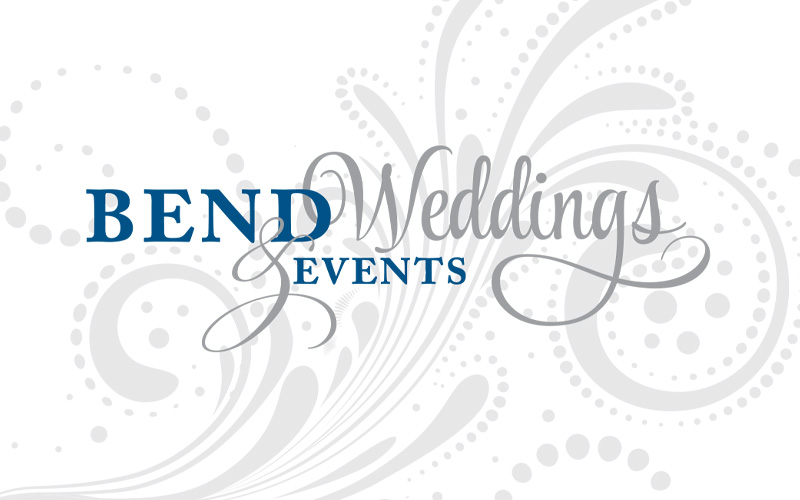 Bend Weddings & Events
Serving All of Oregon
(541) 241-2022
Are you looking to create a memorable wedding? Our goal is to assist you in creating the wedding you have always wanted. We take on the stress so you can have the fun! No matter the style or size we are here to help. With our custom check list, attention to details and over ten years in the industry Bend Weddings and Events will exceed your expectations.
www.bendweddingsandevents.com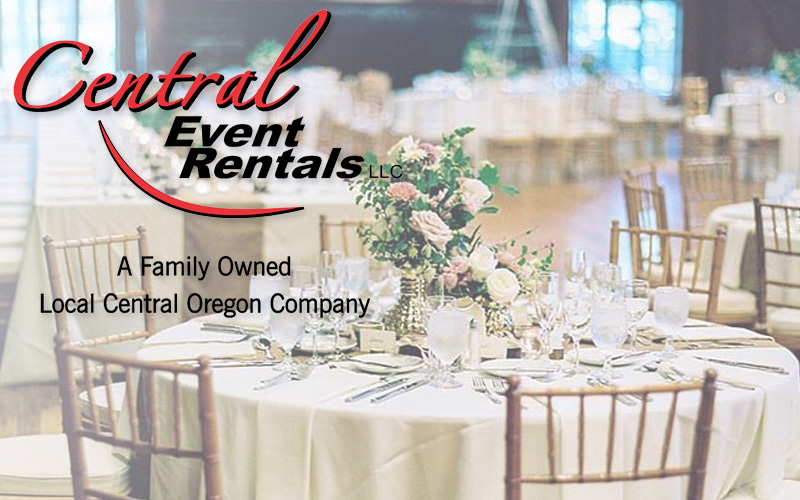 Central Event Rentals
19990 McClellan Rd.
Bend, OR 97702
(541) 389-6275
Central Event Rentals is a family-owned local Central Oregon company. Located in Bend Oregon, serving the entire Central Oregon region. Rentals include: tables, chairs, natural wood benches, linens, canopies, food and beverage refrigeration, hand washing stations, dance floors, staging, and much more. Free consultations and site evaluations. Quality event professional referrals. Same day inquiry response. On time delivery and pick up service. With over 16 years serving our customers and associations with many network professionals, we can recommend additional quality vendors to help ensure your special day is perfect.
www.centraleventrentals.com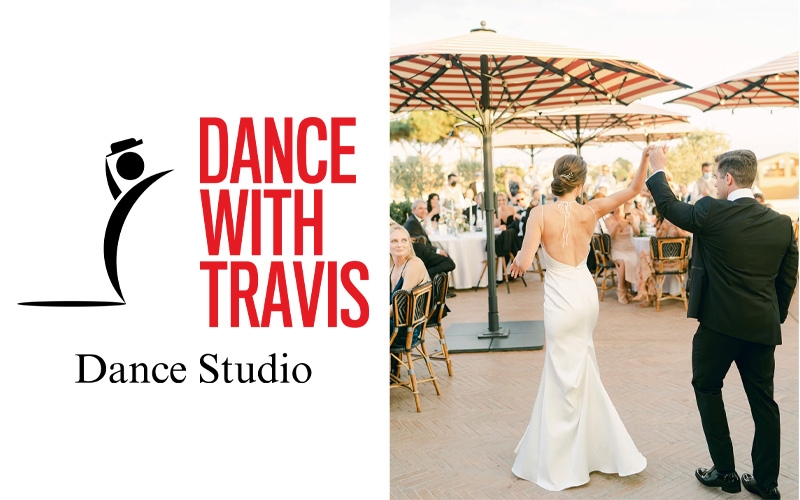 Dance With Travis Dance Studio & Dance Floor Rental
62880 Peerless Court Suite C
(By Appointment Only)
Bend, OR 97701
(541) 600-2500
From beginning dance lessons designed to get you moving more comfortably on the dance floor to choreographing a special first dance to your wedding song- we'd like to help make your special day even more special!
We offer private lessons for the wedding couple as well as group classes for the entire wedding party. Dance floor rental is also available with or without a group class at your venue.
www.dancewithtravis.com
Heirlooms & Co.
288 W Sisters Park Dr.
Sisters, OR 97759
(541) 728-2113
Heirlooms and Co. is a unique custom furniture and details rental boutique. Designed to meet all your needs & desires on your special day, we are so much more than just a specialty rental company.
Founded on the love of a mother for her daughter, built by her hands, and tears wiped away as she walked her down the aisle. That very same mom has expanded that love into creating personal and elegant experiences one piece at a time. Inspire me with your vision and expand our inventory to your specifications, this is what makes my heart sing. From small-scale details to the most beloved event, we look forward to making your dreams come true with a pleasant, stress-free experience personalized to fit your special day.
www.heirloomsandco.com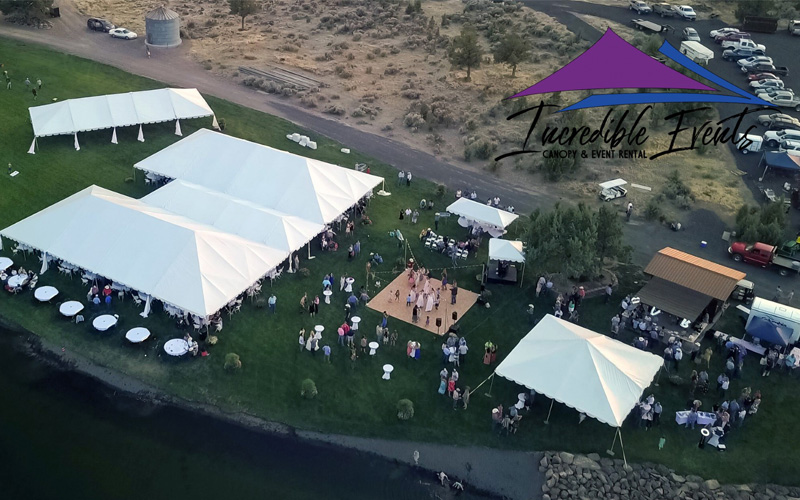 Incredible Events
20780 High Desert Lane #4
Bend, OR 97701
(541) 317-0450
Every little girl dreams about what their wedding will be like. At Incredible Events it is our job to help you bring that vision to life. One of our greatest pleasures is to see that dream materialize before your eyes. We feel that every wedding is unique and personal. Our Event Specialists will work with you from beginning to completion to ensure that your special occasion is Incredible. We offer a wide and varied selection of items and encourage you to visit our warehouse to see how we can help you. From the peak of your canopy down to the dance floor, we have you covered!
www.incredible-events.com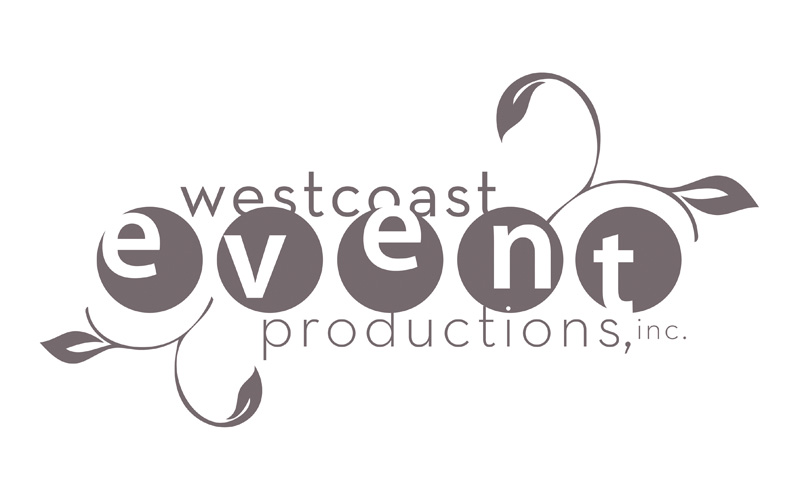 West Coast Event Productions - Bend
63064 NE 18th St., Suite 102
Bend, OR 97701
(541) 330-0300
It starts with a promise… a promise to make your wedding unforgettable. West Coast Event Productions, Bend is Central Oregon's premier event planning, design and rental company. We are an inspired team of event planners, designers and technicians committed to developing innovative solutions for special events.
www.wcep.com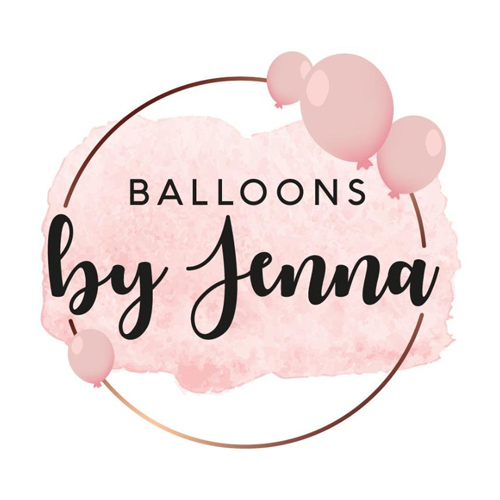 Balloons by Jenna
Bend, OR
(805) 279-1164
At Balloons by Jenna we provide high-quality organic, one of a kind designs. From garlands to helium and everything in between we have you covered. Let us elevate your next event and let it be the thing everyone is talking about. Bring your vison to us or let us create one for you. We get excited about each project we work on, and seeing our finished work come together and making your special event as seamless as possible is our goal.
www.balloonsbyjennaa.com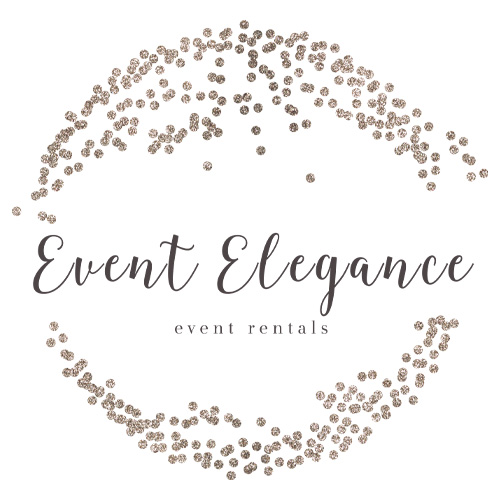 Event Elegance
10913 SW Powell Butte Hwy
Powell Butte, OR 97753
(541) 981-4752
Serving all of Central Oregon we offer rentals ranging from a classic traditional set up to a rustic farmhouse theme. Arbors, bars, benches, chairs, décor, linens, tables and more. Our quality products are locally made for that extra special touch. Known for our quick response time, we will generate a same day quote to get your rental needs taken care of. We pride ourselves on our personalized touch to assure your rental is carefree. Contact us today, we would love to help!
www.eventeleganceoregon.com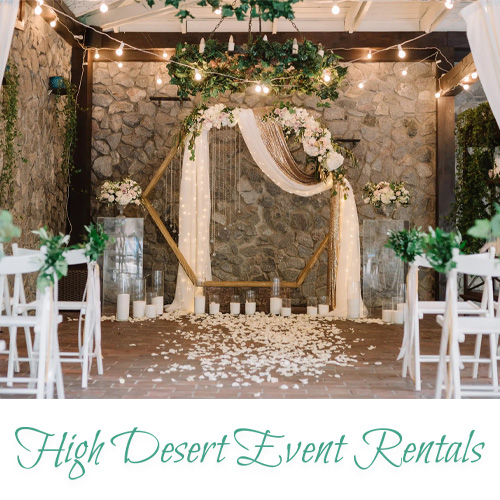 High Desert Event Rentals
Bend, OR
(458) 292-6988
Our goal is to provide premium event rentals with thoughtful customer service to help make the best of your big day. We have a selection of decor, chairs, tables, heat lamps and linens. Our team can help you find the rental that fits your unique style and event.
www.highdeserteventrentals.co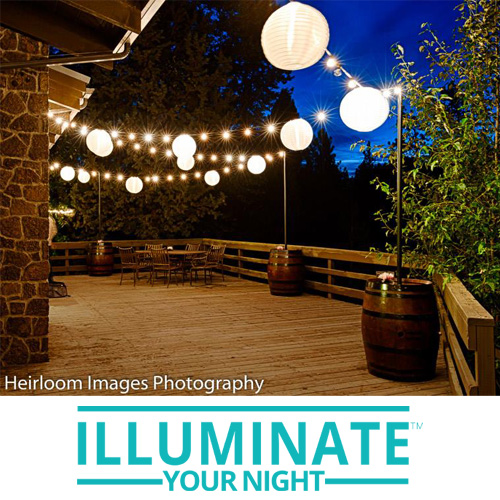 Illuminate Your Night
Redmond, OR
(541) 815-1607
Lighting solutions for all events and locations! We take the challenge out of awkward and time consuming setups. Let us transform any area, on any surface, with our unique and eye-catching string lights and lighting stands.
Indoors/Outdoors/Weddings/Parties/Festivals/Restaurants/Wineries/Patios
www.illuminateyournight.com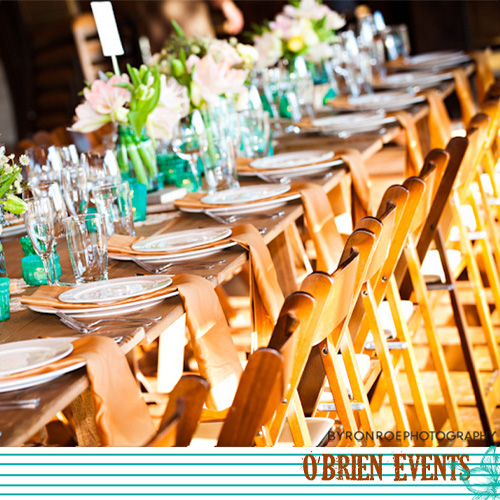 O'Brien Events
2525 NE Twin Knolls Drive, Suite 6
Bend, OR 97701
(541) 480-6302
O'Brien Events promises to provide you with the highest quality rental items and exceptional customer service. As a full service rental company, we offer everything from tabletop to tent top. Call for a complimentary consultation and site review.
www.obrienevents.com
Chalked.
Bend, OR
(805) 801-8328
Chalked. is a hand lettering service specializing in liquid chalk for display boards for various functions, especially weddings and events! Our boards are available for rental, leaving you one less thing to worry about during your special day as we do drop off and pick up, or you can provide your own boards! Chalked. also provides custom lettering for gifts, commemorative items, and even designs invitations!
www.chalkedhandlettered.com
ae creative
Bend, OR 97703
(541) 285-3678
Bend Party Lights
61767 Wickiup Rd., Suite 9533
Bend, OR 97702
(541) 241-9005
Complete Events
Remond, OR
(541) 788-7871
Elevation Tent Rental
Bend, OR 9770
(541) 948-1530
Event Elegance
Redmond, OR
(541) 981-4752
Events By Design
2615 SW 30th St.
Redmond, OR 97756
(541) 903-2139
Ever After Arbors LLC
Redmond, OR
(541) 647-3951
Flowers By Deanna - Rentals
Sisters, OR
(541) 385-1186
Little John's Portable Toilets
114 NE Penn Ave.
Bend, OR 97701
(541) 617-6060
Luxury Restroom Trailers
3701 SE Naef Rd.
Portland, OR 97267
(503) 939-5872
Oregon Party Rentals
1950 SW Badger Ave., Suite 104
Redmond, OR 97756
(541) 923-5500
Starry Night Event Lighting
Event Lighting Rental and Installation
Central Oregon
(541) 213-0015
Table Tops Event Rentals
899 SE Glenwood Dr.
Bend, OR 97702
(541) 382-2118
Tiny Tents Co.
Bend, OR
(541) 408-8008
Wheel Fun Rentals - Bend
603 SW Mill A Dr.
Bend, OR 97702
(541) 408-4568
Wood N Wedding
1508 SE Virginia Rd.
Bend, OR 97702
(541) 280-3427
Ziggys Party Rentals
740 SE 9th St., Suite 19
Bend, OR 97702
(541) 390-9728