Bend Oregon Wedding Videographers
Videographers in Bend & Central Oregon
We have an outstanding group of professional wedding videographers in Bend, Oregon. Whether you're looking for simple, traditional coverage, or an edgy, modern wedding film, you can find it here.
Hiring a videographer for your wedding day can be one of the best decisions you make. Having the special, candid moments captured from getting ready, to the ceremony and reception is literally priceless. A wedding video is something that can bring you right back into those moments, even if you're watching it ten years later. Most wedding videographers and filmmakers are using amazing equipment these days, and are able to document your day like never before. From high definition digital cameras, vintage film cameras, slideshows, music, and professional editing technology, your wedding day can look like a blockbuster movie. With the incredible talent we have right here in Central Oregon, we're sure you'll find what you need.
Lanzotti Photography
PO BOX 2321
Redmond, OR 97756
(720) 209-3298
Lanzotti Photography is a Top Rated and Nationally Awarded photography team based in Oregon, traveling worldwide.
www.lanzottiphotography.com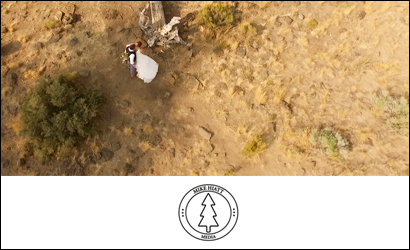 Mike Hiatt Media - Inspired Wedding Videography
Sisters, OR
(541) 848-8569
We are a husband and wife team who love all things wedding!
www.mikehiattmedia.com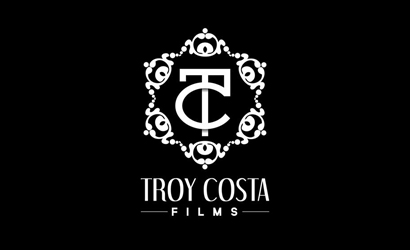 Troy Costa Films
Bend, OR
(541) 610-6015
Troy Costa Films specializes in creating unique cinematic films for our clients, with the ultimate goal of creating compelling wedding films that people actually want to watch. We don't consider ourselves just "wedding videographers" as we approach our weddings the same way we would any commercial venture. That being with a thoughtful approach to tell your story in the most interesting and effective way, rather than just "covering" the events. We work very closely with our clients on developing a unique approach and package that fit their individual needs, and believe that getting to know you is just as important as what we do on wedding day. We love what we do, and are extremely grateful to have the opportunity to share one of the most important days of your life with you.
www.troycostafilms.com
Ace of Hearts Films
20769 Amber Way
Bend, OR 97701
(541) 728-3144
Our cinematic wedding films will make you laugh, cry & feel as if you are right there in the moment. It's the perfect way to relive how you felt on your wedding day over & over again.
www.aceofheartsfilms.com
21st Paradigm
1714 NW Quincy Ave.
Bend, OR 97701
(541) 868-7646
Blue Bus Creatives
44 W Broadway Street, Ste 212
Eugene, OR 97401
(541) 632-3509
Blue Pool Media
Bend, OR
(541) 350-6893
Define Motion
9595 SW Tualatin-Sherwood Rd., Ste 3
Tualatin, OR 97062
(503) 862-3171
Flick Five Films
62880 Boyd Acres Road
Bend, OR 97701
(541) 317-5055
Jenn Byrne Creative LLC
Portland, OR
(503) 706-9519
My Life Films
561 NW 19th Pl.
Redmond, OR 97756
(541) 548-3238
Progressive Movement Productions
Portland, OR
(503) 998-1584