Bend Oregon Wedding Videographers
Wedding Videographers and Wedding Films in Bend and Central Oregon
There's nothing like a video to help you revisit your wedding day! A wedding film can capture things pictures just can't. If you want to relive the music, movement, laughter, and tears of joy at your wedding, you need video! Bend, Oregon wedding videographers will be there during every moment of your big day. From start to finish, they'll catch every little detail and moment of your wedding day.
Read More
If you're looking for expert wedding videographers in Bend, you've come to the right place. Connect with true artists that have the experience, talent, and creativity you're looking for. Our filmmakers create stunning feature films you'll love. From the engagement session to the ceremony and reception, your event is captured in perfect motion.
Whether you're looking for a standard, modern, creative, or vintage style wedding film, our video and audio experts are sure to impress. Central Oregon's wedding videographers use top-notch tech, including drones and HD cameras to catch the best footage of the highest quality. Want to share your wedding film with your guests? Many of Bend's wedding videographers host a website or web page just to showcase your pictures and films. You and your guests can view them with ease any time and anywhere.
Relive your wedding for years to come with Central Oregon Videographers. Our site is the best place to find the perfect wedding filmmaker to capture all the wonderful moments of your day.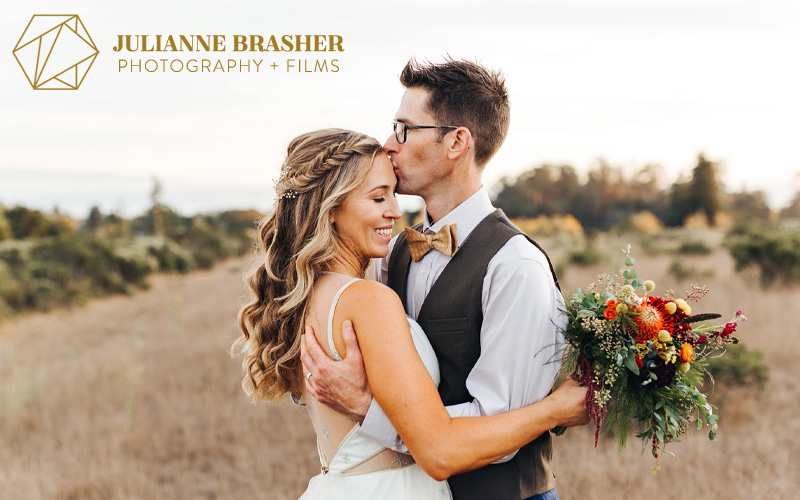 Julianne Brasher Photography + Films
Bend, OR
(720) 256-5051
Hi! I am Julianne, a wedding photographer and filmmaker based in Bend Oregon. I specialize in romantic weddings located in the great outdoors and am inspired by nature and light. I am a hopeless romantic and I think that weddings are pretty awesome. I feel fortunate to get to document them for a living and constantly surround myself with love.
www.juliannebrasher.com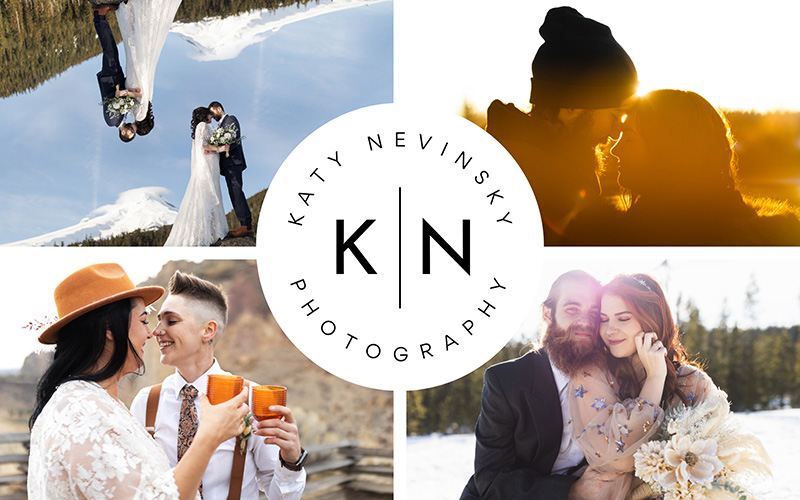 Katy Nevinsky Photography
Bend, OR
(541) 241-6031
Hi there! My name is Katy and I am a fine art wedding & elopement photographer located here in Bend, Oregon. I love capturing beautiful and expressive, light-filled moments. My visual style tends to be soft, bright, candid, and intimate. My editing style is timeless, true to color, and slightly warm. My energy is pretty calming and laid back, which can help people look and feel natural in their photos. I have a degree in photography, over 15 years of experience, and I enjoy capturing both indoor and outdoor weddings! I can't to meet you and capture the art that you are.
www.katynevinsky.com/wedding-videography
Three Dog Films
21315 Livingston Drive
Bend, OR 97701
(503) 739-1951
Award Winning Filmmaker ready to make your wedding and story and memorable mini documentary. Not a basic formula, but unique to you. I'll include interviews with Bride and Groom as well as family and friends married to amazing images.
www.threedogfilms.com
Alesia Films
Oregon
(503) 409-2926
Blue Bus Creatives
590 Pearl St., Suite 301
Eugene, OR 97401
(541) 632-3509
Blue Pine Films
Oregon
(541) 357-8853
Firefly Aerial Media
482 Northwest 31st Street
Redmond, OR 97756
(541) 771-8888
Heatherman Arts
Redmond, OR
(541) 419-9125
Mike Hiatt Media
Bend, OR
(541) 848-8569
Progressive Movement Productions
Portland, OR
(503) 998-1584