Bend Oregon Catering & Food Services
Central Oregon Catering – Bend Catering & Caterers
Catering is one of the most important aspects of your wedding day and luckily Bend, Oregon is home to some of the best caterers in the country. If you're thinking local, fresh and organic ingredients, Central Oregon's full-service catering companies have it. Whatever your vision: BBQ with beef, pork or fish, Northwest cuisine, hors d'oeuvres and appetizers, an elaborate dinner with beautiful presentation, or open buffet to cakes and chocolate fountains, our culinary experts and chefs will design for you a personal menu based on your unique perspective, from the cocktail hour through dinner and dessert.
Additionally, we have food trucks and kitchens that can cater your event and they are completely mobile. You can find everything from award-winning BBQ, wood-fired pizza, Italian, Mexican, Thai, Chinese, Japanese and sushi, seafood, burgers all the way to Hawaiian shave ice and homemade ice cream! When it comes to good food, our Bend catering chefs are top-notch!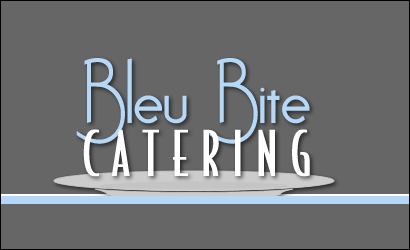 Bleu Bite Catering
63060 Nels Anderson Rd.
Bend, OR 97701
(541) 388-1104
Locally owned and operated since April of 2000 in Bend, Oregon, we cater to all of Central Oregon including Sisters, Redmond, Tumalo, Sunriver, Black Butte Ranch and more! We are a one-stop catering company. Not only offering fantastic, affordable, quality food, but event services as well – such as rentals, staffing, and planning. Our website provides a lot of information with plenty of menu ideas to get you started. We would love the opportunity to prepare a bid based on your specific requests.
www.bleubitecatering.com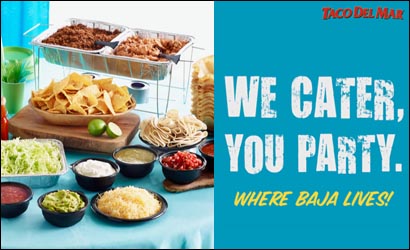 Taco Del Mar
320 SW Century Drive
Bend, OR 97702
(541) 728-3721
Beautiful, appetizing Taco Del Mar catering bars come with guacamole, sour cream, Pico de gallo, hot, medium and mild sauces, tortilla chips, and dessert with an enjoyable touch of Baja. Perfect for any event when you need to feed the masses.
www.centraloregoncatering.com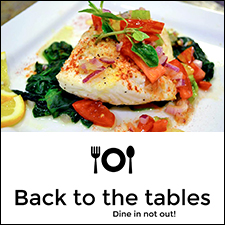 Back to the Tables
Chef Robert Hipp
550 NW Franklin Ave., Suite 138
Bend, OR 97701
(323) 605-8351
As the owner and chef of Back to the Tables my goal is to provide the food my clients want. I offer fresh, locally sourced food prepared the way you request it. I work directly with you to provide the menu you want for your wedding, special event, dinner party or any other food need you may have. Feel free to call me and I will do my best to provide you with an amazing meal made especially for you and your party.
robert@backtothetables.com
www.backtothetables.com
White Pepper
1124 NE 80th Ave.
Portland, OR 97213
(503) 706-5658
Portland based and inspired by Pacific Northwest cuisine, White Pepper works with local farms to create custom menus featuring fresh, local and seasonal ingredients. We are real people, making real food, creating real experiences.
www.whitepepperpdx.com
Bad Boys BBQ
65310 Swalley Rd.
Bend, OR 97701
(541) 383-2523
Baldy's Barbeque
235 SW Century Dr.
Bend, OR 97702
(541) 385-7427
Bontá – Natural Artisan Gelato
920 NW Bond, Suite 108
Bend, OR 97701
(541) 728-3433
Bowtie Catering
61147 S. Hwy 97
Bend, OR 97702
(541) 241-8711
Cascade Catering Company
1605 NE Lytle Street
Bend, Oregon 97701
(541) 480-4199
Cody's Catering
Bend, OR
(541) 390-0556
Country Catering
900 SE Wilson Ave. #B
Bend, OR 97702
(541) 383-5014
Islas Rio
1011 Desperado Trail
Sisters, OR 97759
(541) 549-4752
Jackalope Grill
750 NW Lava Rd. #139
Bend, OR 97701
(541) 318-8435
Pacific Perks Coffee Catering
19667 Ridgewood Drive
Bend, OR 97703
(541) 213-7133
Sunset Soiree
1374 NW Davenport Ave.
Bend, OR 97701
(541) 390-9754
Susan's Table
212 NE Revere Ave.
Bend, OR 97701
(541) 639-8088
The Blacksmith
211 NW Greenwood Ave.
Bend, OR 97701
(541) 318-0588
The Pure Ingredients Personal Chef Service
Bend, OR
(541) 550-9220
Trail's End BBQ Company
Bend, OR
(541) 410-5674
Ziggys Party Supplies
740 9th St.
Bend, OR 97702
(541) 241-4742