Bend Oregon Catering & Food Services
Central Oregon Catering – Bend Catering & Caterers
Catering is one of the most important aspects of your wedding day, and Bend, Oregon is home to some of the best wedding caterers in the country. If you're thinking local, fresh and organic ingredients, Central Oregon's full-service catering companies have it.
Central Oregon's caterers offer an exciting range of culinary specialties. From a simple BBQ buffet, to an elaborate plated dinner including appetizers and hors d'oeuvres, our culinary experts and chefs will design for you a personal menu that is sure to please. From the cocktail hour to dinner and dessert, you and your wedding guests will be presented with amazing wedding fare!
Read More
Additionally, we have food trucks and kitchens that can cater your event and they are completely mobile. You can find everything from award-winning BBQ, wood-fired pizza, Italian, Mexican, Thai, Chinese, Japanese and sushi, seafood, burgers all the way to Hawaiian shave ice and homemade ice cream! When it comes to good food, our Bend catering chefs are top-notch!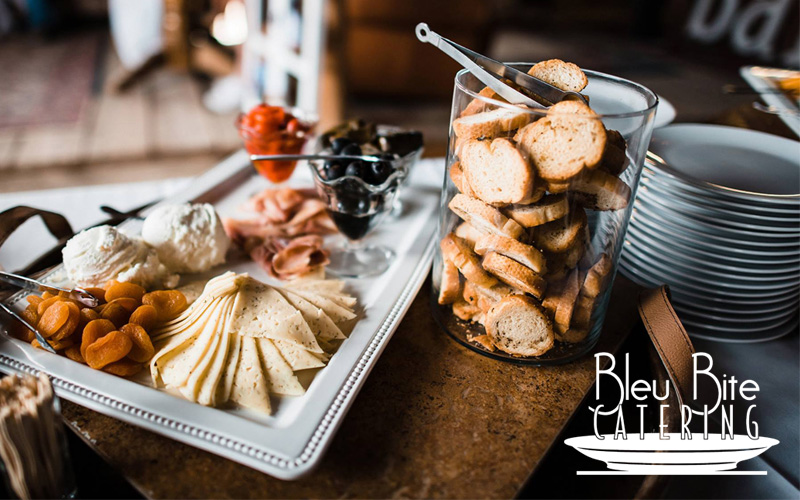 Bleu Bite Catering
63060 Nels Anderson Rd.
Bend, OR 97701
(541) 388-1104
Locally owned and operated since April of 2000 in Bend, Oregon, we cater to all of Central Oregon including Sisters, Redmond, Tumalo, Sunriver, Black Butte Ranch and more! We are a one-stop catering company. Not only offering fantastic, affordable, quality food, but event services as well – such as rentals, staffing, and planning. Our website provides a lot of information with plenty of menu ideas to get you started. We would love the opportunity to prepare a bid based on your specific requests.
www.bleubitecatering.com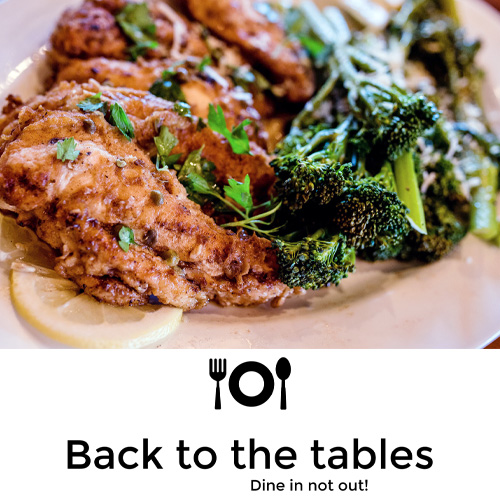 Back to the Tables
2900 NE Rainier Dr.
Bend, OR. 97701
(323) 605-8351
As the owner and chef of Back to the Tables my goal is to provide the food my clients want. I offer fresh, locally sourced food prepared the way you request it. I work directly with you to provide the menu you want for your wedding, special event, dinner party or any other food need you may have. Feel free to call me and I will do my best to provide you with an amazing meal made especially for you and your party.
www.backtothetables.com
High Desert Catering
Central Oregon
info@highdesertcatering.com
Central Oregon Top-Tier Catering featuring high quality food, exceptional service, and beautiful menus.
www.highdesertcatering.com
A Broken Angel Catering
310 SW Industrial Ave.
Bend, OR 97702
(541) 550-7727
Bad Boys BBQ
65310 Swalley Rd., Suite B
Bend, OR 97701
(541) 383-2523
Baldy's Barbeque
235 SW Century Dr.
Bend, OR 97702
(541) 385-7427
Bend Breakfast Burrito
212 NE Revere Ave.
Bend, OR 97701
(541) 780-9403
Bethlyn's Global Fusion
212 NE Revere Ave.
Bend, OR 97701
(541) 325-6297
Bigfoot Barbecue Co
1177 SE 9th St.
Bend, OR 97702
(541) 287-4828
Bowtie Catering
18575 SW Century Dr., Suite 220
Bend, OR 97702
(541) 241-8711
Bruneau's South Philly Cuisine
Bend, OR
(541) 610-8871
Cascade Catering Company
1605 NE Lytle Street
Bend, Oregon 97701
(541) 480-4199
Chef Nate King
Bend, OR
(970) 389-8857
Cody's Country Catering
900 SE Wilson Ave., Suite B
Bend, OR 97702
(541) 383-5014
CURB B Q
1424 NE Cushing Dr.
Bend, OR 97701
(541) 647-0692
Dropping Beets
Central Oregon
(541) 876-7020
El Sancho
335 NE Dekalb Ave.
Bend, OR 97701
(541) 797-0454 
God of Pizza!
1617 NW Newport Ave, Suite 4
Bend, OR 97703
(541) 280-3259
Here and Now Personal Chef Services
Central Oregon
(541) 647-4641
Hola!
680 SW Powerhouse Dr.
Bend, OR 97702
(541) 647-2711
Jackalope Grill
750 NW Lava Rd., Suite 139
Bend, OR 97701
(541) 318-8435
L for Lavender
Bend, OR
(918) 809-5468
La Rosa Authentic Mexican Restaurant
2763 NW Crossing Dr.
Bend, OR 97703
(541) 647-1624
Olive Garden Italian Restaurant
63459 N Hwy 97
Bend, OR 97701
(541) 312-4760
Pastini
375 SW Powerhouse Dr., Suite 3436
Bend, OR 97702
(541) 749-1060
PĒKORA Collective
2525 NE Twin Knolls Dr., Suite 2
Bend, OR 97701
(651) 315-3386
Rio Catering
62011 Dean Swift Rd.
Bend, OR 97701
(541) 350-5471
Rockin' Dave's Bistro
661 NE Greenwood Ave.
Bend, OR 97701
(541) 318-8177
Taco Del Mar
Cascade Village Shopping Center
63455 N Hwy. 97, Suite 41
Bend, OR 97701
(541) 317-1112
Tate & Tate Catering
7050, 2755 NW Crossing Dr., Suite 109
Bend, OR 97701
(541) 706-9317
The Lemon Tree
718 NW Franklin Ave.
Bend, OR 97703
(541) 241-5306
The Pure Ingredients Personal Chef Service
Bend, OR
(541) 550-9220