Bend Oregon Makeup Artists
It's your wedding day, and you want everything to be perfect. All eyes will be on you; everyone will be snapping photos and taking videos of you and your spouse. Of course, you want to look your absolute best. Even if you normally do your own makeup, chances are you'll want to go the extra mile for your wedding and hire a professional. Central Oregon's professional makeup artists have got you covered!
Read More
Central Oregon bridal makeup consultants are the best around. From the boudoir photography session to the last touch-up before you walk down the aisle, your makeup will be flawless with our expert MUAs on the job. Concerned about squeezing in a hair stylist and makeup artist on the same day? Many of our skilled artists offer bridal hair styling services. And if you don't want to have to rush across town and deal with traffic before your ceremony, our makeup artists will travel to you. So hire an on-site MUA, and spend more time getting ready in the comfort of your venue space, and less time worried about how you'll get it all done in time.
So whether you want to keep your look simple or make it extravagant, we'll connect you with professional Bend makeup artist. Take a look around, and meet our experts today.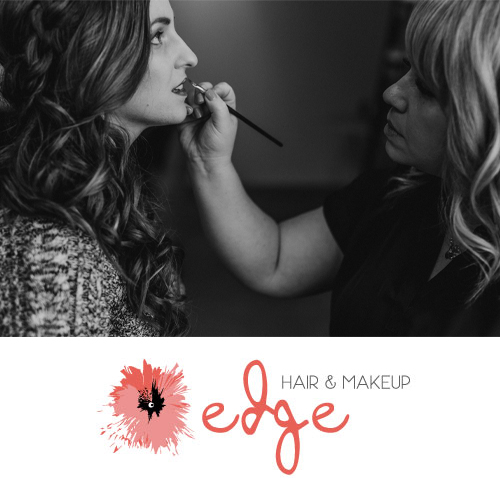 Edge Hair & Makeup
A comfortable hair and makeup studio in Bend, OR
1807 NE Shadowcrest Way
Bend, OR 97701
(541) 410-4384
Winner of Oregon Bride's Best of 2017/2019 and finalist for the past 5 years running, Edge is a believer in the idea that all women deserve to feel breathtakingly beautiful on their wedding day. Edge has quickly become one of Central Oregon's most trusted names in wedding hair and makeup.
Esthetician: FT-1003416
Hair Design: HA-1003416
Freelance License: CI-10188479
www.edgehairmakeup.com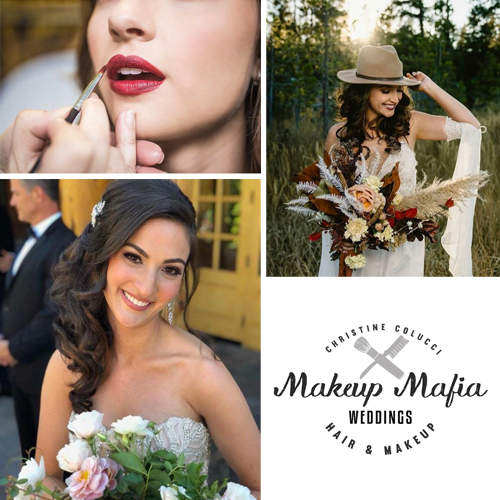 Makeup Mafia Weddings
2900 NE Rainier Dr.
Bend, OR 97701
(323) 497-5679
Let celebrity hair and makeup artist Christine Colucci make you look and feel like a star!
Esthetician – COS-FT-10175597
Hair Design – COS-HA-10175872
Freelance Authorization – COS-CI-101-75873
www.makeupmafiaweddings.com
Artistry by Angela
2445 NE Division St.
Bend, OR 97701
(541) 480-3540
Avalon Salon & Spa Aveda
330 SW Powerhouse Dr., Suite 130
Bend, OR 97702
(541) 306-6222
Beauty by Faces
61420 Lana Way
Bend, OR 97702
(541) 797-0003
Bend Brows and Beauty
1835 NW Pence Ln., Suite 140
Bend, OR 97703
(541) 788-8022
Bend Lash Studio
265 NW Franklin Ave., Suite 101
Bend, OR 97701
(541) 390-6434
Classic Beauty By Heather
Bend, OR
(530) 383-2667
Headlines Salon
1005 NW Newport Ave.
Bend, OR 97703
(541) 388-5633
Kate Hana Artistry
1323 NW Galveston Ave.
Bend, OR 97703
(541) 848-0280
Kate Lauray Professional Makeup Artist
Bend, OR
(541) 598-4415
Kelli Thomsen Beauty
917 NW Overton St.
Portland OR 97209
(503) 890-5355
Makeup by Mandy
Bend, OR
(937) 510-2647
Melanie Kehoe - Permanent Makeup Services
61470 S Hwy 97, Suite 3A
Bend, OR 97702
(541) 647-2347
Penny Lash - Midtown
337 NE Emerson Ave.
Bend, OR 97701
(541) 941-7757
Penny Lash - Westside
1303 NW Galveston Ave.
Bend, OR 97701
(541) 941-7757
Permanent Makeup by Susan
61396 S Hwy 97, Suite 107
Bend, OR 97702
(541) 383-3387
Primrose Beauty Bar
133 SW Century Dr., Suite 104
Bend, OR 97702
(541) 280-8727
Ritual Beauty Bar
1631 NE 2nd St., Suite A
Bend, OR 97701
(541) 410-8480
SPAR Beauty Luxury Skincare & Aesthetics
160 NW Irving Ave., Suite 202
Bend, OR 97703
(541) 213-9225
Tangerine Salon
10 NW Minnesota Ave., Suite 130
Bend, OR 97701
(541) 389-9090
Tara R Doherty, Makeup Artist
321 NE Clay Ave.
Bend, OR 97701
(541) 241-8139
The Parlor
1323 NW Galveston Ave.
Bend, OR 97703
(541) 350-5861
Visage Skin & Makeup Services
20874 Bobwhite Ct.
Bend, OR 97701
(541) 639-5035
Wren and Wild Clean Beauty
112 NW Minnesota Ave.
Bend, OR 97703
(541) 480-3252