Bend Oregon Makeup Artists
It's your wedding day, and you want everything to be perfect. All eyes will be on you; everyone will be snapping photos and taking videos of you and your spouse. Of course, you want to look your absolute best. Even if you normally do your own makeup, chances are you'll want to go the extra mile for your wedding and hire a professional. Central Oregon's professional makeup artists have got you covered!
Central Oregon bridal makeup consultants are the best around. From the boudoir photography session to the last touch-up before you walk down the aisle, your makeup will be flawless with our expert MUAs on the job. Concerned about squeezing in a hair stylist and makeup artist on the same day? Many of our skilled artists offer bridal hair styling services. And if you don't want to have to rush across town and deal with traffic before your ceremony, our makeup artists will travel to you. So hire an on-site MUA, and spend more time getting ready in the comfort of your venue space, and less time worried about how you'll get it all done in time.
So whether you want to keep your look simple or make it extravagant, we'll connect you with professional Bend makeup artist. Take a look around, and meet our experts today.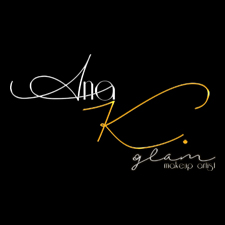 Ana K. Glam
Central Oregon
(541) 241-0775
During my years of learning and growth, I began to experiment with colors and textures on my blank canvas; the face. I quickly grew interested in studying more on what I do today, makeup. The art of blending and blushing is what I am very passionate about. My hobby-turned career is able to not only bring joy to myself, but to others as well. The best reward is seeing that what I do brings a smile to the clients face as she sees herself feeling and looking her best.
www.anakglam.com
Cassidy Elise
Central Oregon
(406) 471-8218
Cassidy Elise is a destination/freelance Hair & Makeup Artist based out of Bend, Oregon. She specializes in weddings, photo shoots, and other special events. Let her help you make a lasting impression on your special day and create timeless memories that will last forever.
www.cassidyelise.com
Edge Hair & Makeup
Bend, OR
(541) 410-4384
Edge Hair & Makeup is one of Oregon Brides top choices for bridal hair and makeup. We specialize in on-location hair and makeup services for all types of Weddings and Events. You will be blown away by the quality of our work, our passion for what we do, and our love for you on your special day. With Edge you can ensure that your appearance will be as stunning as your gown.
www.edgehairmakeup.com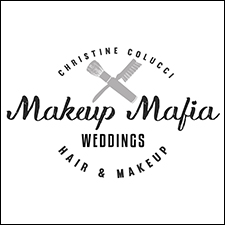 Makeup Mafia Weddings
550 NW Franklin Ave #138
Bend, OR 97701
(541) 604-8130
(323) 497-5679
Let celebrity hair and makeup artist Christine Colucci make you look and feel like a star!
Esthetician – COS-FT-10175597
Hair Design – COS-HA-10175872
Freelance Authorization – COS-CI-101-75873
www.makeupmafiaweddings.com
Artistry by Angela
(541) 480-3540
Carrie Strahle Makeup Artistry
Bend, OR
(971) 300-8859
Kate Tuma
Professional Makeup & Hair
3444 NE Sandalwood, Bend, OR 97701
(541) 598-4415
Kelli Thomsen Skin Care & Makeup Artistry
1725 SE Tenino #202
Portland, OR 97202
(503) 890-5355
Ryan Neil Make-up Artistry
20430 Murphy Rd.
Bend, OR 97702
(720) 450-6518
Stephenie Jayne Makeup Artistry
750 NW Lava Rd., Suite 100
Bend, OR 97701
(541) 280-4277