Bend Oregon Wedding Photographers
Bend Wedding Photographers & Photographers in Central Oregon
If you want to find the best Bend wedding photographers, look no further. We have some of the most talented professional photographers in the Northwest, and an amazing backdrop to boot! The natural beauty of the central Oregon landscape truly makes it a photographer's dream! We have fantastic weather most of the year, so you're almost guaranteed great pictures.
Read More
Bend's photographers will capture your wedding memories beautifully. From documentary wedding photography, creative engagement portraits, elopements and destination weddings, your photographer is there to document the moments that matter most.
When your photographs are ready, your photographer will show you options for displaying your final wedding photos. From online viewing and sharing, prints and canvases, to custom wedding albums, you're sure to find your favorite way to view the memories from your wedding day.
With such a diverse collection of photographers, finding one who matches your personalities and style is easy. Whether you're looking for an engagement session, classic portraits, an edgy fashion look, or vintage film, wedding photographers in Central Oregon can do it all!
Wedding photography is such an important part of your big day. These are the images you'll be looking at ten years from now when you're flipping through your custom wedding album and reliving the moments or walking by the beautifully framed prints on your wall. Keeping an invitation, preserving your dress, or hanging on to a decoration are all great ways to remember your wedding, but there's just nothing like professional pictures! Finally, we can promise the perfect photographer for you is right here in central Oregon.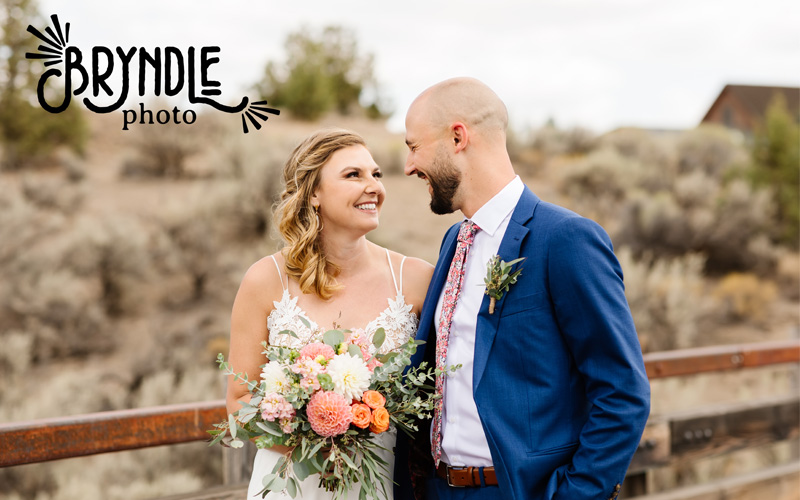 Bryndle Photo
2020 NE Linnea Dr.
Bend, OR 97701
(971) 235-1209
Hey, you! My name is Bryndle, and I have never been more ready to document your incredibly special moments… just as intentionally as if they were my own. I am based in Bend and love everything Central Oregon! Photographing Weddings, Elopements and Families has my heart… along with my three adorable fur babies, husband/partner in crime, good beer, FRIENDS, messy buns and black coffee. I'm here for the love and joy this life brings, and sharing in yours might just be the greatest privilege there is! I can't wait to hear from you! Oh, and tell your dog I said "HI"!
www.bryndlephoto.com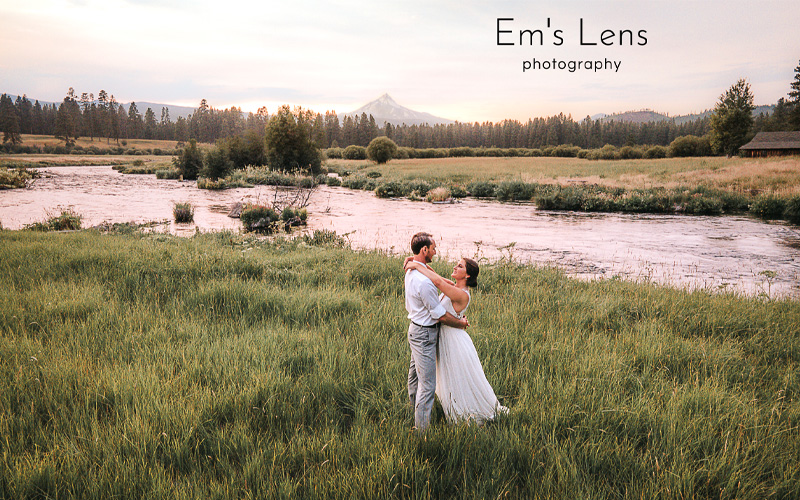 Em's Lens Photography
Bend, OR
(510) 418-2501
Capturing your day heartfully and authentically. My full heart goes into creating natural, timeless images you will cherish. ❤︎
www.emslensphotography.com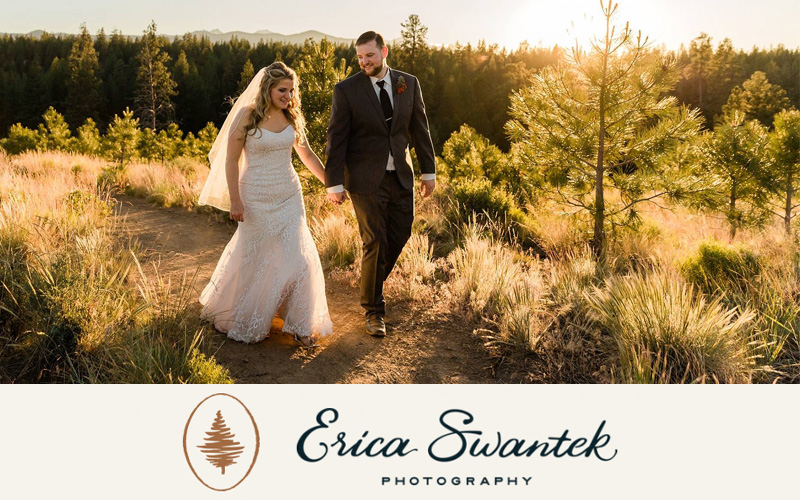 Erica Swantek Photography
1818 NE Crestridge Drive
Bend, OR 97701
(541) 241-8776
Sentimental wedding photographer for free-spirited and natural couples that love celebrating outdoors!
www.ericaswantekphotography.com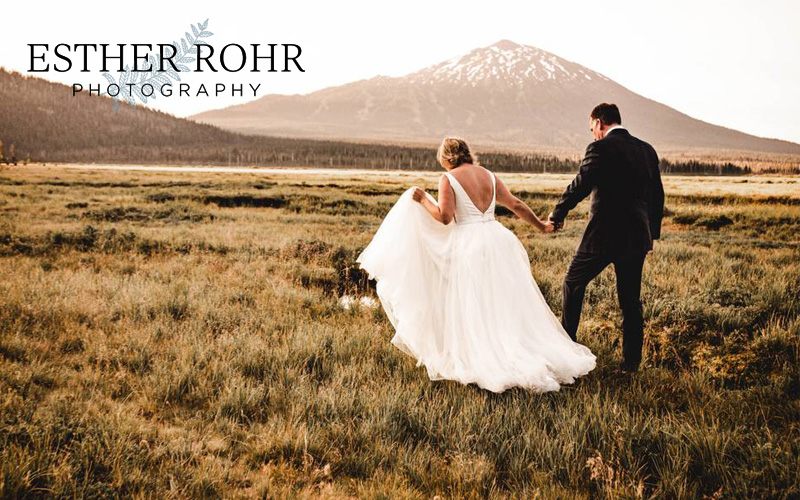 Esther Rohr Photography
Bend, OR
(541) 749-0082
Hiii I'm Esther! But you can call me your new wedding photographer… 😉 Intimate weddings and Elopements are my jam, but however you choose to tie the knot I want to be there. I love the outdoors, camping with my husband, and road trips. We talk heavily in quotes from The Office, and never miss a chance to say, "That's what she said!". We have funn. Most of all I love shooting people in love, let me capture some rad photos of you!
www.estherrohr.com
Click Here for my Reveiews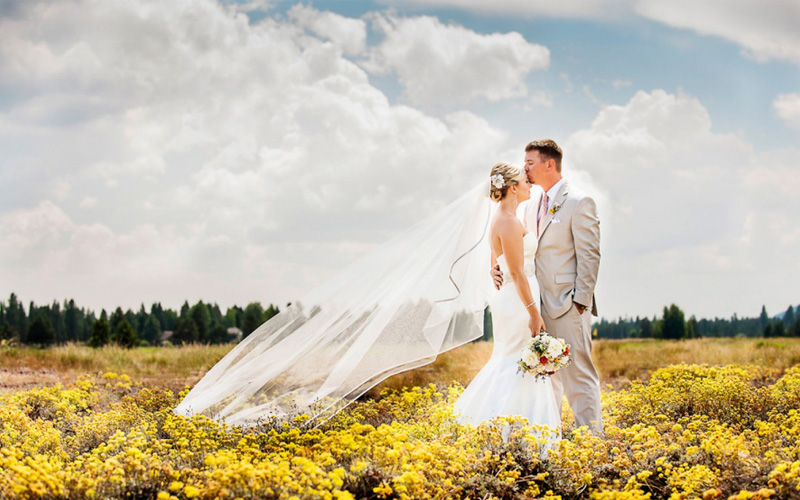 Heirloom Images Photography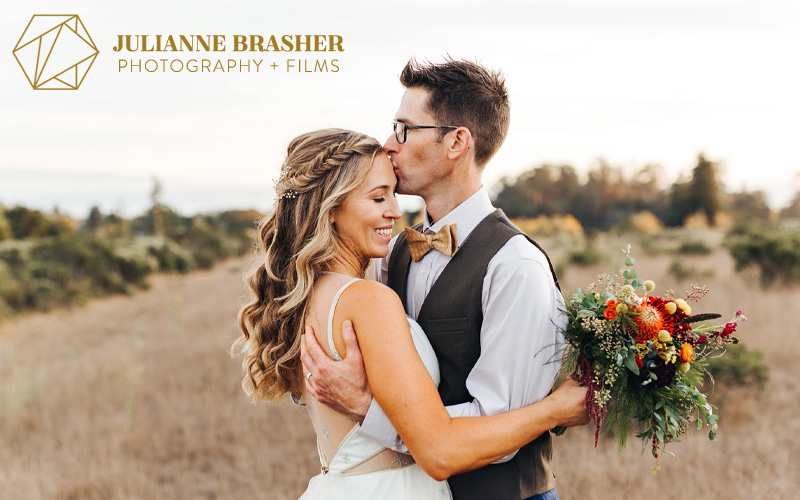 Julianne Brasher Photography + Films
Bend, OR
(720) 256-5051
Hi! I am Julianne, a wedding photographer and filmmaker based in Bend Oregon. I specialize in romantic weddings located in the great outdoors and am inspired by nature and light. I am a hopeless romantic and I think that weddings are pretty awesome. I feel fortunate to get to document them for a living and constantly surround myself with love.
www.juliannebrasher.com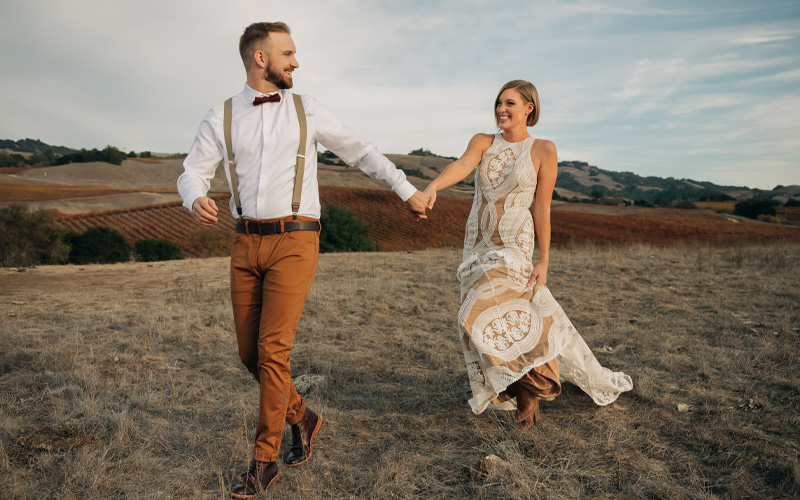 Meg Cole Photos
3122 NW Craftsman Dr.
Bend, OR 97703
(707) 999-1920
Hi I'm Megan a wedding photographer based in Bend, Oregon. Using the already-stunning natural backdrops found throughout Bend, Oregon, I shoot intimate weddings and adventurous elopements, using natural light, in organic settings… inviting the most authentic, romantic, gorgeous moments possible.
www.megcolephotos.com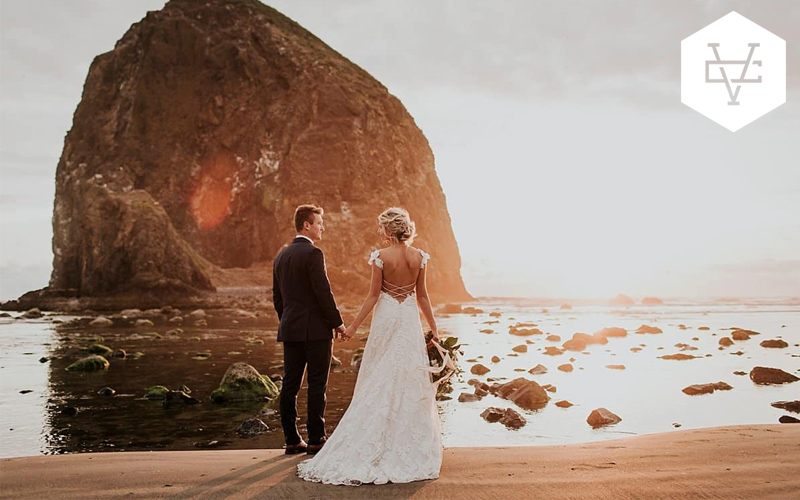 Victoria Carlson Photography
All of Oregon
tc@victoriacarlsonphotography.com
Hey, I'm Tori! I am a portrait and wedding photographer based out of central Oregon and married to my best friend, Reegy P! These are a few of my favorite things: Jesus, smiling, cats, board games, backpacking, coffee, rock climbing, The Wailin' Jennys, mountain biking and family time. Let's hang out and take some sweet photos!
www.victoriacarlsonphotography.com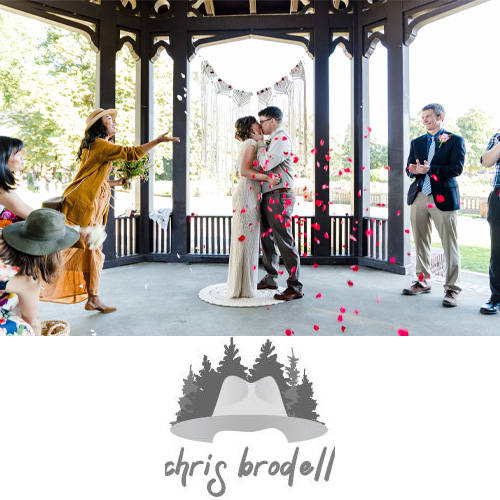 Chris Brodell
5128 SE Rural St.
Portland, OR 97206
(503) 893-5836
I photograph engagement sessions, weddings, and elopements in a natural, candid, documentary style throughout Portland and the Pacific Northwest. I create images that are full of light, love, and vivid colors. Your wedding photographer is one of the most important details of your wedding and being part of that means so much to me. With over a decade of wedding experience, I have the expertise to create images that you will share for years to come.
www.chrisbrodell.com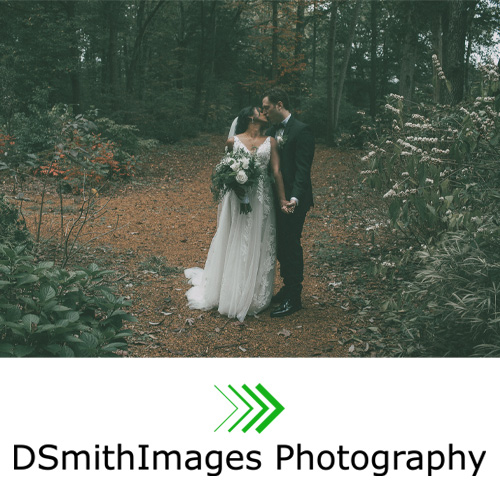 DSmithImages Photography
All of Oregon + the entire Pacific Northwest
(205) 586-9723
My name is David, and I've been photographing weddings, elopements, and portrait sessions across the country for 12 years now. The Oregon Coast and Pacific Northwest is my favorite place to visit and photograph. I'd love to document all your special moments in such a beautiful location.
www.dsmithimages.com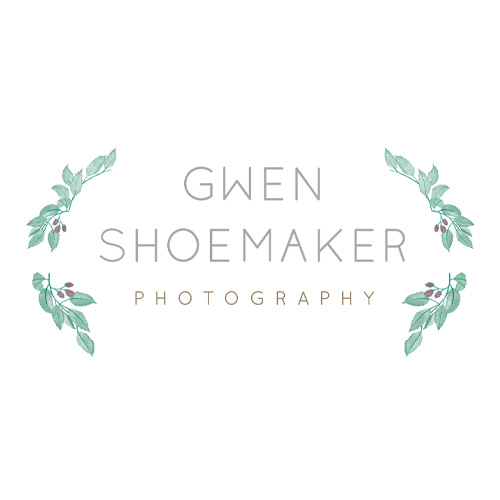 Gwen Shoemaker Photography
Oregon
(303) 596-6325
Artfully curated images for intimate and stylish weddings around the PNW and the world.
www.gwenshoemaker.com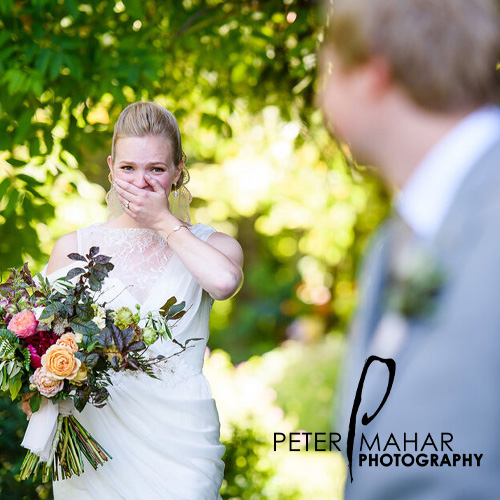 Peter Mahar Photography
Portland, OR
(360) 771-4693
We love weddings that are big & crazy. Small & intimate. Unplugged. At a waterfall. In the middle of nowhere. That have ice cream. Food trucks. Lots of alcohol. All-night dancing. Crazy weather. Weepy fathers-of-the-bride. Bonfires. Brides that aren't afraid of rain. Couples that can't keep their hands off each other.
www.petermahar.com
Brianna Parks Photography
1643 Lakeside Drive
Redding, CA 96001
(530) 921-8273
I'm Brianna, a West Coast based photographer who helps plan and capture epic outdoor and adventurous elopements in California, Oregon, and Washington.
www.briannaparksphoto.com
Terra Lange Photography
Portland, OR
(541) 556-7961
Terra Lange creates images full of life and color, a true reflection of who she is as a person. She wholeheartedly believes that magic can be captured in a photograph, and you will too once you take a look at her work. By searching for genuine, candid moments and staying away from unnatural posing, she is able to document the most authentic, intimate parts of your special day – the ones you want to remember most. Trust Terra to deliver photos that will allow you to relive your wedding day again and again; based in Portland and available for travel.
www.terralange.com
Abacus Photography
Central Oregon
(541) 760-7107
Alicia Wood Photography
Bend, OR
alicia@aliciawoodphotography.com
Aliona O'Brien Photography
Bend, OR
(541) 480-0006
Amanda Mae Images
20247 Gaines Ct.
Bend, OR 97702
(920) 318-1865
Amanda Photographic
Bend, OR
(541) 829-2756
Anaïs Possamaï Photography
Bend, OR
anaispossamaiphotography@gmail.com
Anne Fischer Photography LLC
Sisters, Oregon
(503) 380-4408
Anni Graham Photography
Bend, OR
(360) 930-2721
Ariel Dawn Photography
Bend, OR
(808) 268-6370
Ashley Marie Photography
Bend, OR
(503) 863-7626
Benjamin Edwards Photography
Central Oregon
(877) 934-3030
Breezy Winters Photography
2590 NE Ravenwood Dr.
Bend, OR 97701
(530) 545-1324
Byron Roe Photography
1873 SW Troon Ave.
Bend, OR 97702
(541) 350-2136
Chris Mather Photography
Bend, OR
(541) 420-1940
Christopher Shunk Photography
1660 NW Summit Dr.
Bend, OR 97701
(541) 598-4672
Courtney Hellen Photography
Bend, OR
Danielle Gillett Photography
61023 Chamomile Pl.
Bend, OR 97702
(831) 334-0509
Dersham Daniels Photography
20195 Rogers Rd.
Bend, OR 97701
(541) 388-1230
Ely Roberts Photography
60751 Radcliffe Dr.
Bend, OR 97701
(805) 704-9326
Em's Lens Photography
Bend, OR
(541) 604-2510
Emilee Setting Photo
1114 NW Constellation Dr.
Bend, OR 97703
(302) 388-8747
Fearless Weddings & Elopements
7577 N 72nd Ave.
Glendale, AZ 85303
(262) 891-2769
Four Eyes Photographers
Central Oregon
(541) 728-3277
Gallivan Photo
Bend, OR
(541) 633-3024
Grace Pulver Photography
Sisters, OR
(574) 326-4460
Hannah Turner Photography
Central Oregon
(541) 508-8605
Jazmine Turner Photography
60845 Parrell Rd.
Bend, OR 97702
(408) 480-7989
Julia Duke Photo
Bend, OR
mrsjulieduke@gmail.com
K. Gabrielle Photography
Central Oregon
(541) 216-2926
Katy Nevinsky Photography
Central Oregon
(541) 241-6031
Kayla Cindy Photo
4380 SW Umatilla Ave.
Redmond, OR 97756
(701) 213-6558
Kellianne Jordan Photography
Bend, OR
(541) 647-1480
Maddy Synoground Photography
Bend, OR
(971) 285-6880
Marina Koslow Photography
3074 NW Kelly Hill Ct.
Bend, OR 97701
(541) 848-8878
Marisa Chappell Photography
Bend, OR
(541) 410-2514
Melissa Babasin Photography
Portland, OR / West Coast Photographer
(916) 412-8914
Milly & Ross Photography
Bend, OR
(541) 904-0409
Morgan Wirth Photography
Bend, OR
(541) 944-1653
Nick Raz Photography
Bend, OR
(317) 519-9121
Niki Rhodes Photo
Bend, OR
(503) 803-3846
No Boundaries Photography
20019 Badger Rd.
Bend, OR 97702
(541) 410-5144
Raesa Photography
Bend, OR
(503) 951-7608
Rosemary & Pine Photography
Bend, OR
rosemaryandpine.studio@gmail.com
Sarah Jean Photography
Redmond, OR
(541) 420-7992
Sempre Sole
Wilshire Dr.
Prineville, Oregon 97754
(248) 330-0168
Stark Photography
Bend, OR
(541) 633-6135
Story Lantern Photography
Bend, OR 97701
(541) 350-2959
Studio Jay
6740 NE Gopher Dr.
Prineville, OR 97754
(541) 416-0507
Tony Gambino Photography
300 SE Reed Market Rd., Suite 225
Bend, OR 97702
(505) 504-6004
Tule Walks
Central Oregon
(415) 250-7340