Bend Oregon Wedding Photographers
Photographers in Central Oregon – Bend Oregon Wedding Photographers
Bend is home to some of the most talented wedding photographers in the Northwest. First of all, the natural backdrop of Central Oregon truly makes it a photographer's dream! Secondly, we have fantastic weather most of the year. With such a diverse collection of professionals, finding one who matches your personalities and style is easy. Whether you're looking for an engagement session, classic portraits, an edgy fashion look, or vintage film, we've got it!
Photography is such an important part of your wedding day. These are the images you'll be looking at ten years from now when you're flipping through your album and reliving the moments. Keeping an invitation, preserving your dress, or hanging on to a decoration are all great ways to remember your wedding, but there's just nothing like great pictures! Finally, we can promise the perfect photographer for you is right here in Central Oregon.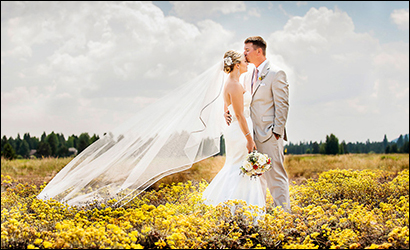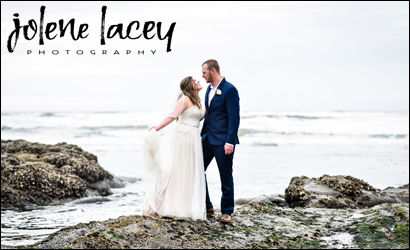 Jolene Lacey Photography
Bend, OR
(541) 604-9635
Jolene is a wedding photographer based in Bend Oregon. With her love for photography and weddings her goal is to capture every single memory of your day to have and share forever. Every couple in love deserves to have a photographer on their big day that will make you feel comfortable, have fun, and help the day go as planed. Jolene strives in doing just that and with her creative eye she takes the up most care in making your memories picture perfect!
www.jolenelaceyphotography.com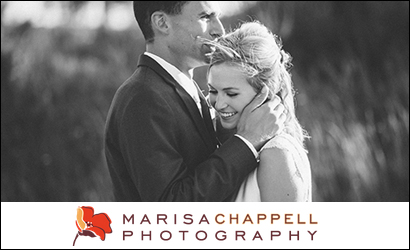 Marisa Chappell Photography
Bend, OR
(541) 410-2514
Your story. Real life. Inspired.
Congratulations! You've met the person you want to spend your life with. Enjoy your special day for years to come with your own wedding story photographed by Marisa. Experience authentic and heartfelt moments with laughter and tenderness. Together we will create images that will allow you to remember how you felt on one of the most important days of your life. Click by and say hello at:
www.marisachappell.com
Pete Erickson Photography
Bend, OR
(541) 390-1273
The rhythm and flow photographer for love to laugh couples.
www.peteerickson.photo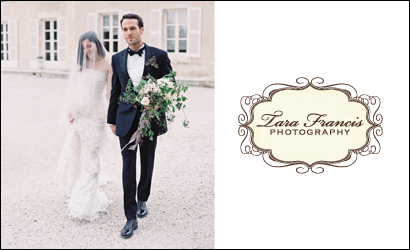 Byron Roe Photography
1873 SW Troon Ave.
Bend, OR 97702
(541) 350-2136
Byron Roe Photography are a full-time, award-winning husband/wife team specializing in destination weddings for the professional, adventurous couple. A past couple commented, "You were there for every shot, and perfectly absent for every other shot. We are so glad to have built a trust in you both in such a short time. You made our perfect day just that much more perfect." Get to know Byron + Wendy; see their travels, world-class blog and view their video promo.
www.studio-br.com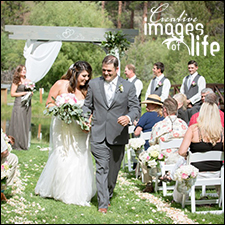 Creative Images of Life
70 SW Century Drive #377
Bend, OR 97702
(541) 948-3195
Creative Images of Life is a photography company that creates stylish and memorable images just for you, your celebration or event by connecting with you to capture sweet memories that will last beyond the day they were created, but well into the next generation to be cherished and treasured. Contact me for your personalized session.
www.creativeimagesoflife.com
Erica Swantek Photography
Bend, OR
(541) 241-8776
A lifestyle wedding photographer for sentimental, carefree and adventurous couples.
www.ericaswantekphotography.com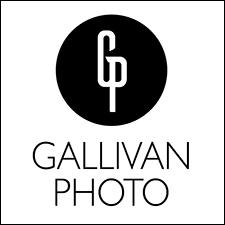 Gallivan Photo
(541) 633-3024
We shoot weddings for dreamers and explorers from all walks of life.
www.gallivanphoto.com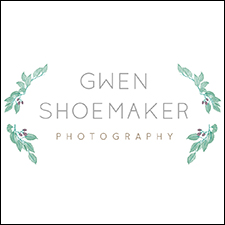 Gwen Shoemaker Photography
Oregon
(303) 596-6325
Artfully curated images for intimate and stylish weddings around the PNW and the world.
www.gwenshoemaker.com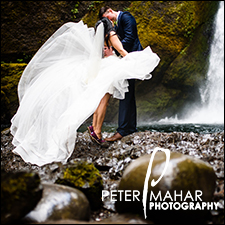 Peter Mahar Photography
Portland, OR
(360) 771-4693
We love weddings that are big & crazy. Small & intimate. Unplugged. At a waterfall. In the middle of nowhere. That have ice cream. Food trucks. Lots of alcohol. All-night dancing. Crazy weather. Weepy fathers-of-the-bride. Bonfires. Brides that aren't afraid of rain. Couples that can't keep their hands off each other.
www.petermahar.com
Century Effects Photography
Bend, OR
(541) 410-4051
I love weddings, from intimate to elaborate. I am the one person who is with the bride and groom from the beginning to end of the big day. I believe that every wedding should have a great photographer no matter its size or scale. My style is romantic and light. I have a passion for black and white and I have a knack for making things beautiful post production. All of your photos will be professionally and naturally enhanced to capture the best version of you on your big day.
www.centuryeffects.com
James Moro Photography
61561 Aaron Way #6202
Bend, Oregon 97702
(541) 241-2170
James is a wedding photographer in Bend that specializes in Intimate Weddings & Elopements in Central Oregon and Beyond.
*Intimate* *Adventurous* *Timeless*
www.jamesmoro.com
ABACUS | PHOTOGRAPHY •••
IMAGES BY BRIAN BULEMORE
Central Oregon and Beyond
(541) 760-7107
Adaptive Photography
1221 May St.
Hood River, OR 97031
(971) 235-9410
Amanda Mae Images
amandamaeimages@gmail.com
(920) 318-1865
Amanda Photographic
Bend, OR
(541) 829-2756
Benjamin DiCaprio Wedding Photography
(888) 410-0808
Benjamin Edwards Photography
60361 Arnold Market Rd.
Bend, OR 97702
(877) 934-3030
Brooklynn Studios
Oregon
(503) 860-4451
CasaBay Photography
400 SE 2nd Street, Suite 2
Bend, OR 97701
(541) 600-4171
Chandler Photography
739 NE 10th St.
Bend, OR 97701
(541) 385-3185
Chris Mather Photography
Bend, OR
(541) 420-1940
Cloud 9 Photos
2042 NW Eastes St.
Bend, OR 97701
(541) 771-3200
Deanna Leach Portraits
Serving All of Oregon
(541) 207-2063
Colin Michael Photography
NW Clearwater Drive
Bend, OR
(541) 639-8102
Dersham Daniels Photography
20195 Rogers Rd.
Bend, OR 97701
(541) 388-1230
Ely Roberts Photography
60751 Radcliffe Dr.
Bend, OR 97701
(805) 704-9326
Four Daughters Photography
Central Oregon
Becky Yoder – Call for consultation.
(541) 815-3958
Gwen Shoemaker Photography
Bend, OR
(303) 596-6325
Ian Smythe Photography
20651 White Dove Lane
Bend, OR 97702
(541) 280-5335
Jenn Byrne Creative LLC
Portland, OR
(503) 706-9519
Josselyn Peterson Photographer
Bend, OR
(951) 805-4317
Julianne Brasher Photography
2961 NE Flagstone Ave.
Bend, OR 97701
(720) 256-5051
Kubota Photo Design
Central Oregon
(800) 738-2249
Lisa Dubisar Photography
Madras, OR
(541) 728-8710
Lundy Images
Bend, OR
(541) 480-8125
Lush Intimate Studios
616 SW Evergreen Ave.
Redmond, OR 97756
(541) 913-0163
Mallory Torchio Photography
Bend, OR
(330) 207-1950
Marina Koslow Photography
Bend, OR
(541) 848-8878
Michelle Bauer Photography
Bend, OR
(541) 788-5114
Missy Mabel Photography
896 Golden Pheasant Drive
Redmond, OR 97756
(541) 699-6764
MR Photography
Bend, OR
(541) 904-0409
Mylyn Wood Photography
3083 Takena St. SW
Albany, OR 97321
(541) 918-1144
Natalie Stephenson Photography
(541) 771-6557
Nicole Wasko Photography
Portland, OR
(971) 313-9970
Niki Rhodes Photo
Bend, OR
(503) 803-3846
No Boundaries Photography
Bend, OR
(541) 410-5144
Raesa Photography
Bend, OR
(503) 951-7608
Rhiannon Wescott Photography
1214 NE Loper Ave.
Prineville, OR 97754
(310) 266-1467
Ruettgers Photography
(541) 549-8435
Ryan Hirschberg Photography
(541) 848-7745
Scrapping Memories by Tawnya M
20275 Hardy Rd
Bend, OR 97701
(541) 383-2124
Story Lantern Photography
20808 North Star Circle
Bend, OR 97701
(541) 350-2959
Stott Shots Photography
1975 NW Quince Tree Ct.
Redmond, OR 97756
(541) 526-0563
Studio 623 Photography
Madras, OR
(503) 810-2958
Studio Jay
6740 NE Gopher Dr.
Prineville, OR 97754
(541) 416-0507
Sunriver Photography
(541) 593-7163
Talia Jean Photography
1352 NE 6th St.
Bend, OR 97701
(503) 708-6945
Tambi Lane Photography
541-390-7666
The Suitcase Studio
Bend, OR 97701
(541) 633-7598
Tullis Photo
Bend, OR
(541) 728-3277
White Ivory Photography
McMinnville, OR
(707) 955-5682