Welcome to "Central Oregon Unveiled"
Our blog is where we feature local wedding vendors, post helpful articles, and add random bits of inspiration for your big day!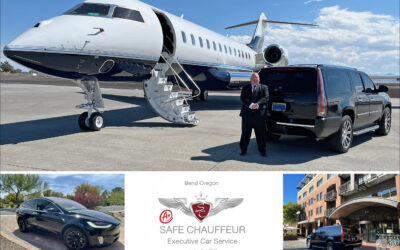 Elevate Your Wedding Experience with A+ Safe Chauffeur's Luxurious Transportation Planning a wedding involves countless details, and one crucial element that can often be overlooked is transportation. A+ Safe Chauffeur is a premier company that specializes in...
read more
Central Oregon Unveiled: A Wedding Wonderland
Welcome to "Central Oregon Unveiled," your go-to resource for everything weddings and events in the heart of the Pacific Northwest. Nestled amid the stunning landscapes and vibrant communities of Central Oregon, this blog is your passport to discovering the magic of tying the knot in one of the most enchanting regions in the United States. Whether you're a local bride or a destination dreamer, our curated content is designed to make your wedding planning journey seamless, inspiring, and unforgettable.
Bend, Oregon – The Hub of Happily Ever Afters
Bend, with its majestic mountain views, charming downtown, and an array of outdoor adventures, serves as the perfect backdrop for your love story. Our blog takes you on a virtual tour of Bend's most romantic venues, from rustic barns to elegant resorts and everything in between. Expect detailed profiles of featured wedding vendors who can turn your dreams into reality, showcasing their expertise in photography, catering, floral design, and more.
Beyond Bend – Exploring Central Oregon's Hidden Gems
Central Oregon isn't just about Bend; it's a treasure trove of quaint towns and picturesque locales waiting to host your special day. From the high desert beauty of Sisters to the historical charm of Redmond, we delve into the unique offerings each town brings to the table. Whether you're envisioning a mountain retreat or a riverside celebration, our blog will guide you to the perfect spot.
Wedding Wisdom – Blog Articles and Tips for the Modern Couple
Planning a wedding can be a daunting task, but fear not! "Central Oregon Unveiled" is your trusted advisor, offering a wealth of articles and tips to navigate the intricate world of wedding planning. From budget-friendly hacks to the latest trends in bridal fashion, our experts share their insights to ensure your big day is as stress-free as it is spectacular.
Trends and Traditions – Unveiling the Latest in Wedding Fashion
Stay ahead of the curve with our coverage of the hottest wedding trends sweeping through Central Oregon. Whether it's boho-chic décor, sustainable celebrations, or innovative cuisine, we've got our finger on the pulse of what's in vogue. Expect style guides, interviews with industry trendsetters, and sneak peeks into real Central Oregon weddings that epitomize the region's unique charm.
Inspiration Galore – Real Central Oregon Love Stories
Prepare to be inspired as we share real love stories that unfolded against the breathtaking backdrop of Central Oregon. From intimate elopements to grand celebrations, each feature provides a glimpse into the diverse ways couples have chosen to say "I do." Let these tales of romance kindle your creativity and spark ideas for your own celebration.
Your Wedding, Your Way – Empowering Couples with Useful Information
Empower yourself with our comprehensive guides covering everything from obtaining marriage licenses in Central Oregon to navigating the region's diverse climates for the perfect date. We believe that informed choices lead to unforgettable moments, and our blog is here to ensure you have all the information you need to make your wedding uniquely yours.
"Central Oregon Unveiled" is more than just a blog; it's a celebration of love, community, and the unparalleled beauty of Central Oregon. Join us on this journey as we unravel the region's wedding wonders, connect you with the finest vendors, and provide the inspiration and information you need to plan the wedding of your dreams. Let the adventure begin!