Bend Wedding Cakes, Bakeries & Desserts
Cakes, Bakeries and Desserts in Bend & Central Oregon
Tasting Bend wedding cakes from one of our central Oregon bakeries might just be the best part of the planning process! Central Oregon has plenty of cake and custom dessert makers for you to choose from, and they will create the wedding dessert of your dreams!
Read More
There are so many options when choosing desserts for your wedding. Maybe you're looking for a traditional wedding cake made from scratch with the finest organic ingredients, or delicious cupcakes for each of your guests. You might even want the always-popular chocolate fountain, surrounded by a table of delectable sweets. Whatever your taste, whatever your style, we've got you covered!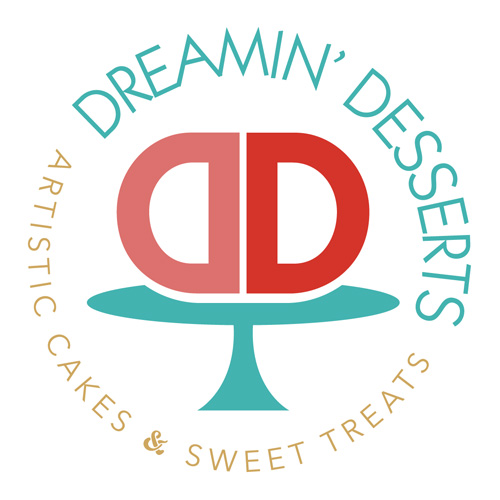 Dreamin' Desserts
550 NW Franklin Ave, Suite 138
Bend, OR 97701
(541) 350-5274
We create exceptional wedding cakes and desserts custom-designed to your wishes and event theme. We bake with the finest local ingredients combined with superior European chocolate and flavors. We draw on our European pastry experience to make your special occasion a delicious event to remember. Call us for a tasting!
www.dreamindesserts.com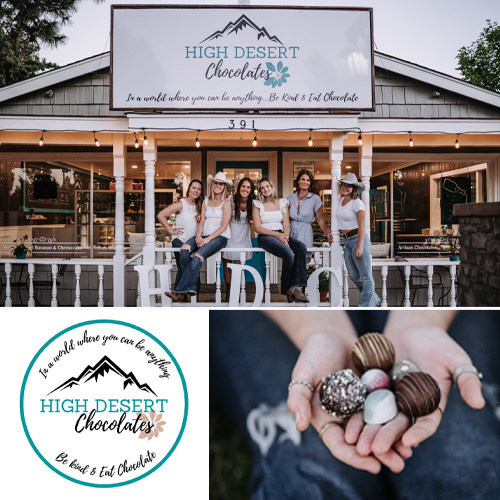 High Desert Chocolates
391 W Cascade Ave.
Sisters, OR 97759
(541) 904-4045
High Desert Chocolates is a well-known Chocolatier in the Central Oregon area, always exploring new designs for your special day! Since day one, we have focused on creating innovative, and visually stunning designs that will delight any wedding dessert table, party favor or bridal party gifts.
www.highdesertchocolate.wixsite.com
Addy Mac's Homemade Ice Cream
Anastasia's Cakes
By appointment only
Redmond, OR 97756
(541) 546-4291
Angeline's Bakery & Cafe
121 W Main Ave.
Sisters, OR 97759
(541) 549-9122
Ben & Jerry's
680 SW Powerhouse Dr.
Bend, OR 97701
(541) 312-8115
Bend Cookie Company
1155 SW Division St., Suite B12
Bend, OR 97702
(541) 977-9177
Bontá – Natural Artisan Gelato
920 NW Bond, Suite 108
Bend, OR 97701
(541) 728-3433
Cake Oasis
900 NE Warner Pl. #215
Bend, OR 97701
(907) 521-2044
Campbell Cakes LLC
20132 Cirrus Ct.
Bend, OR 97702
(971) 570-1307
Crumb Cakery
Appointment Only
Bend, OR 97701
(541) 749-8630
Ida's Cupcake Cafe
1314 NW Galveston Ave.
Bend, OR 97701
(541) 383-2345
Jordan & Company
63339 NW Britta St., #1
Bend, OR 97703
(202) 802-6160
KookieNow by Clarissa Roque
51942 Lumberman Lane
La Pine, OR 97739
(360) 831-1734
Market of Choice
115 NW Sisemore St.
Bend, OR 97701
(541) 382-5828
Nancy P's Cafe & Bakery
1054 NW Milwaukee Ave.
Bend, OR 97701
(541) 322-8778
Sisters Bakery
251 E Cascade Ave.
Sisters, OR 97759
(541) 549-0361
Too Sweet Cakes
1012 SE Cleveland Ave., Suite 1A
Bend, OR 97702
(541) 241-3933
Ziggy's Ice Cream Trucks
740 SE 9th St., Suite 19
Bend, OR 97702
(541) 390-9728