Bend VW Photo Bus – 1971 VW Bus Turned Photo Booth!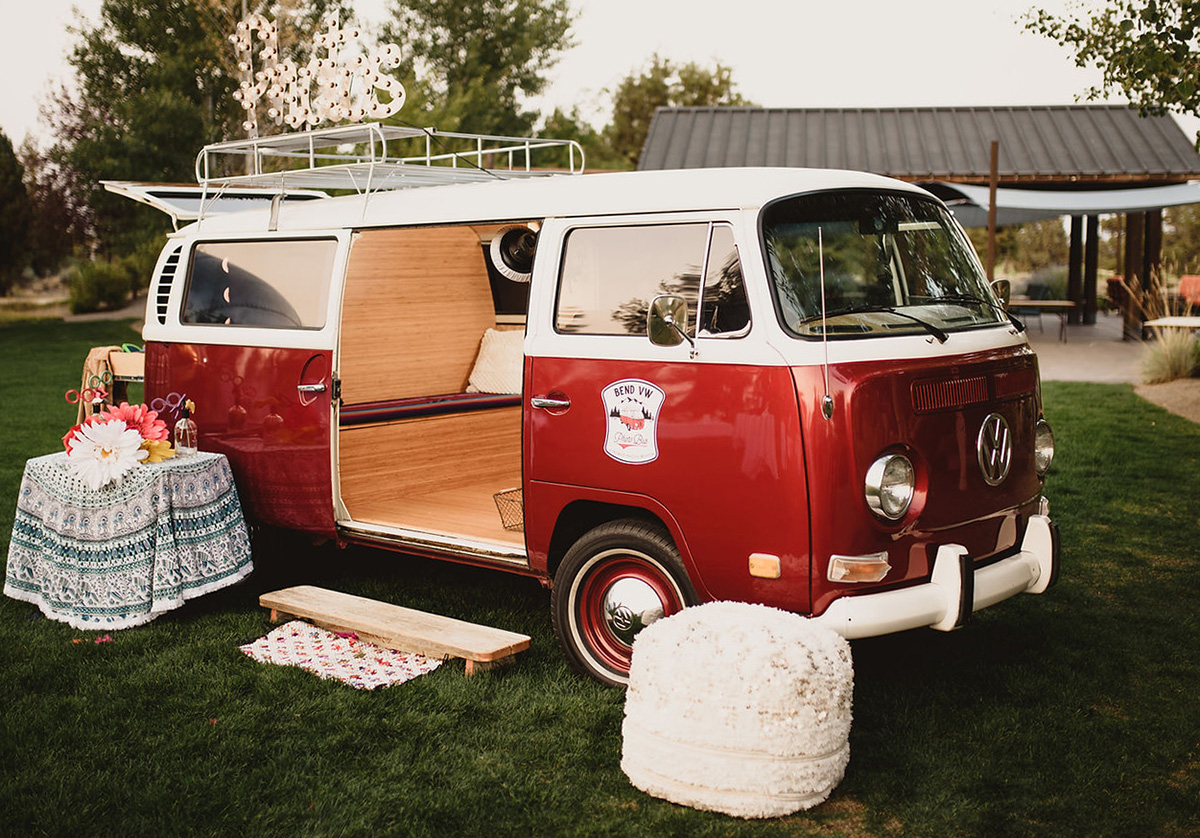 BEND VW PHOTO BUS – VW BUS PHOTO BOOTH
WEDDINGS
This day is kind of a big deal. You'll have photographers running around capturing all of your moments, your every move, including when you roll your eyes at your Aunt Susie, but who is there to capture all of your guests?! The Bend Photo Bus is! From the champagne toast, to the late night dance party, the photo bus is there till the very end.
PRIVATE PARTIES
We're down with any excuse to have a party – Great Uncle Bob's 97th birthday, Charlotte's 3rd grade graduation, you name it, we've done it. The VW Photo Bus is a fun, nostalgic addition to your festivities.
CORPORATE SHIN-DIGS
Well, we know that these aren't always the most colorful of parties, but that's why we're here to help! Do you know how much a polar bear weighs? Enough to break the ice…! The party photo booth probably weighs about the same, and is also an excellent conversation starter.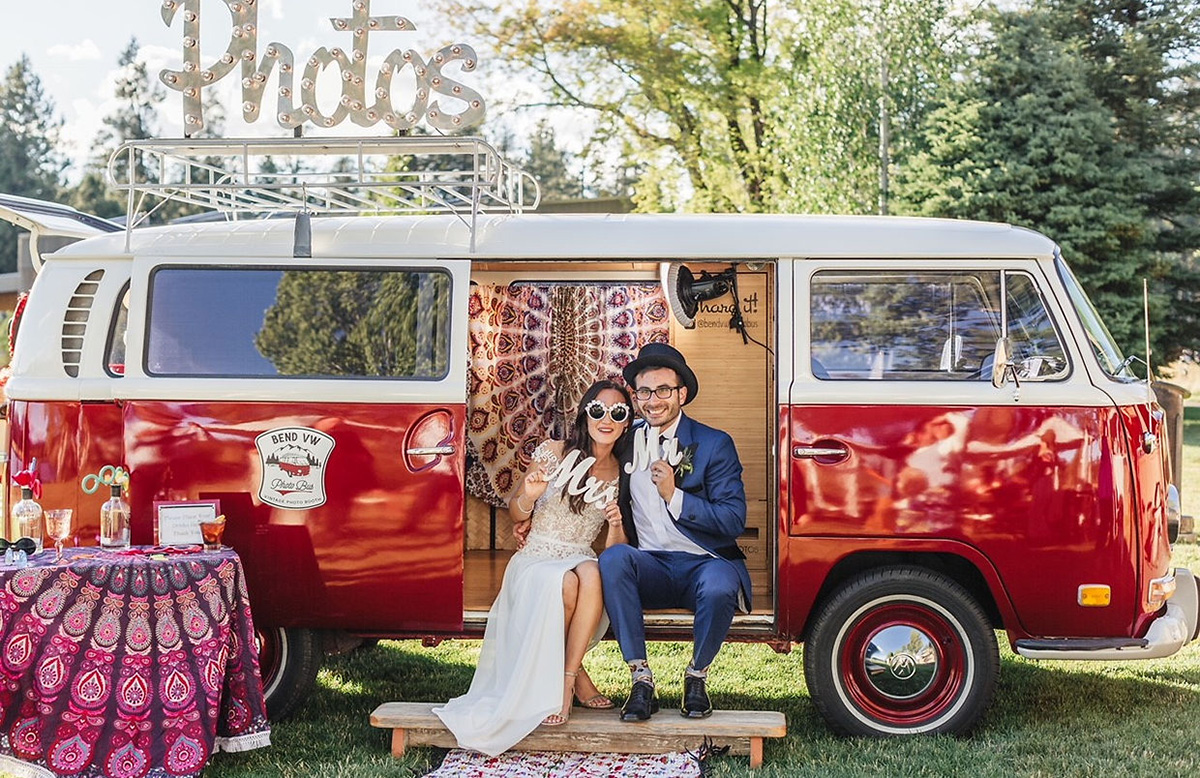 THE PHOTO BOOTH
Quality is key, and we don't fall short. With high quality photos from a professional DSLR camera, our photo strips print off of a top of the line printer instantly, with no cap on how many you can have. It's like an ice cream shop with never ending scoops!
The props are always evolving and changing, and we do have the option of us purchasing special props for your event. We do the work for you! Let Ruby rock this joint!
PHOTOSHOOT BACKGROUND
Not just a photo booth, but a prop for photos! Great for Holiday, family and senior photos. We like to deck her out for your shoot! We can open her up so you can take photos inside as well as out. A little more limited in availability, let us know what you're thinking and we will see if we can get you on the books!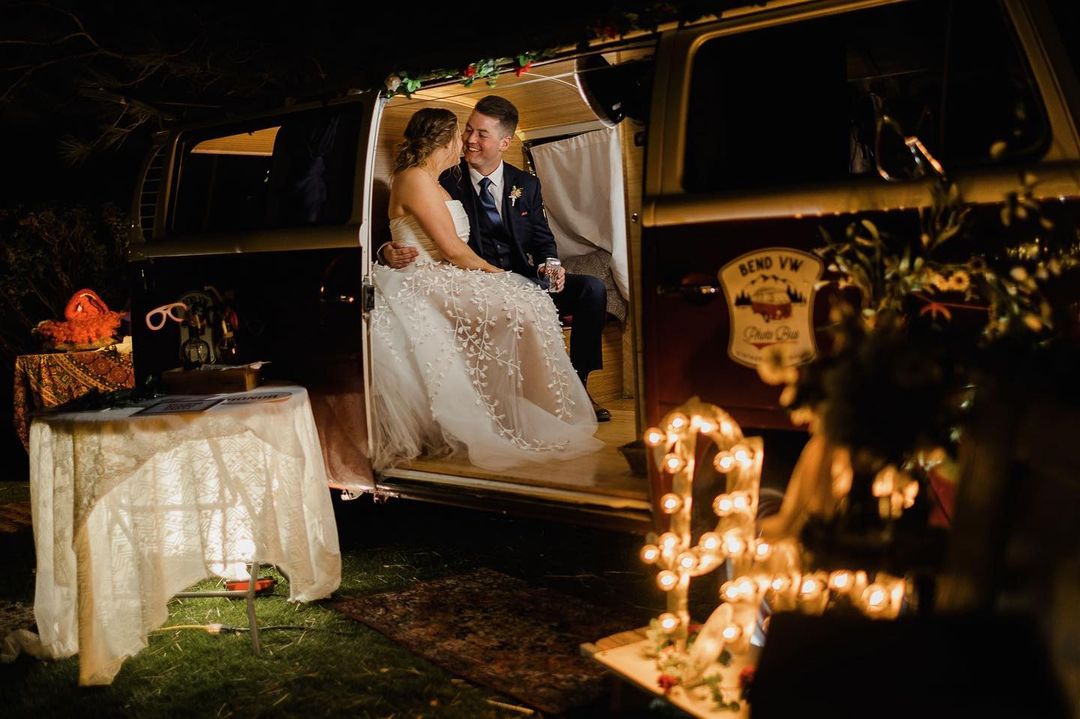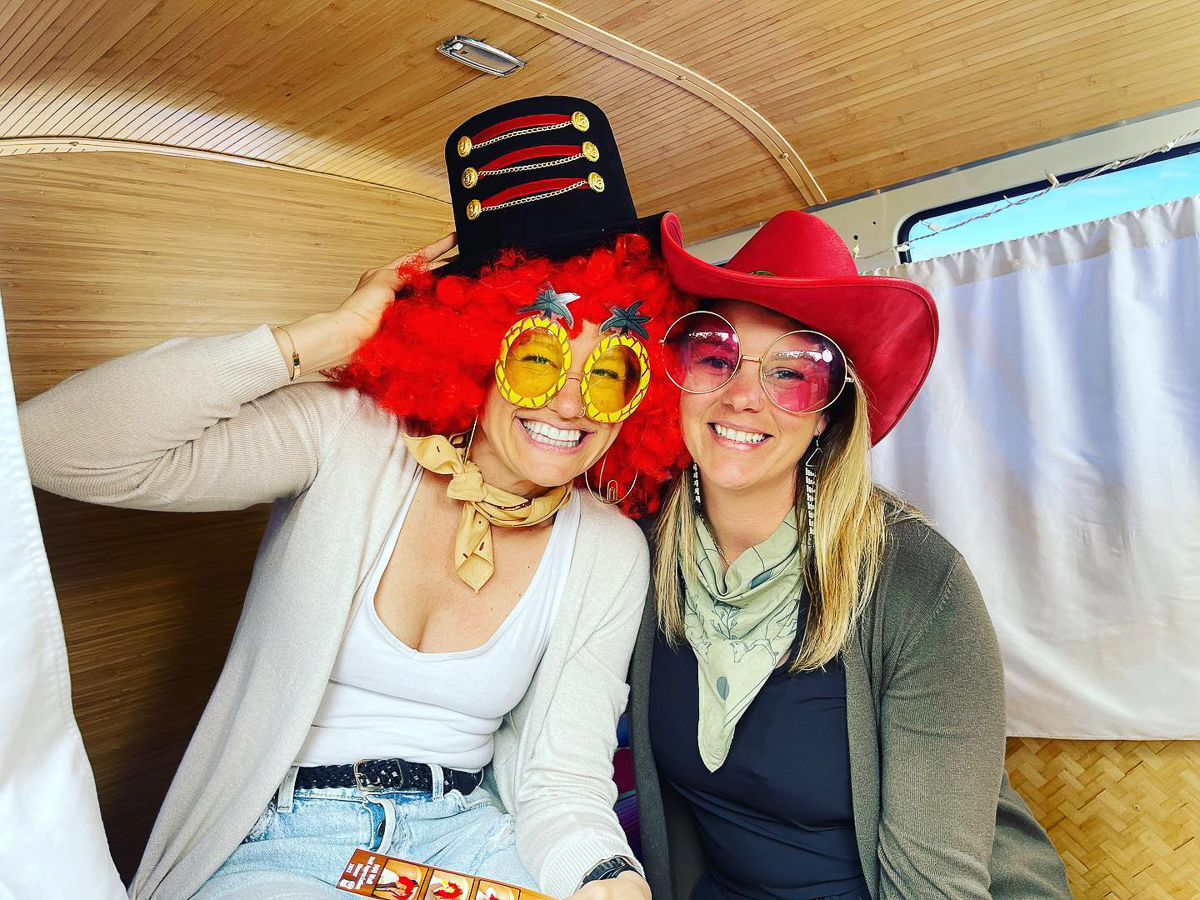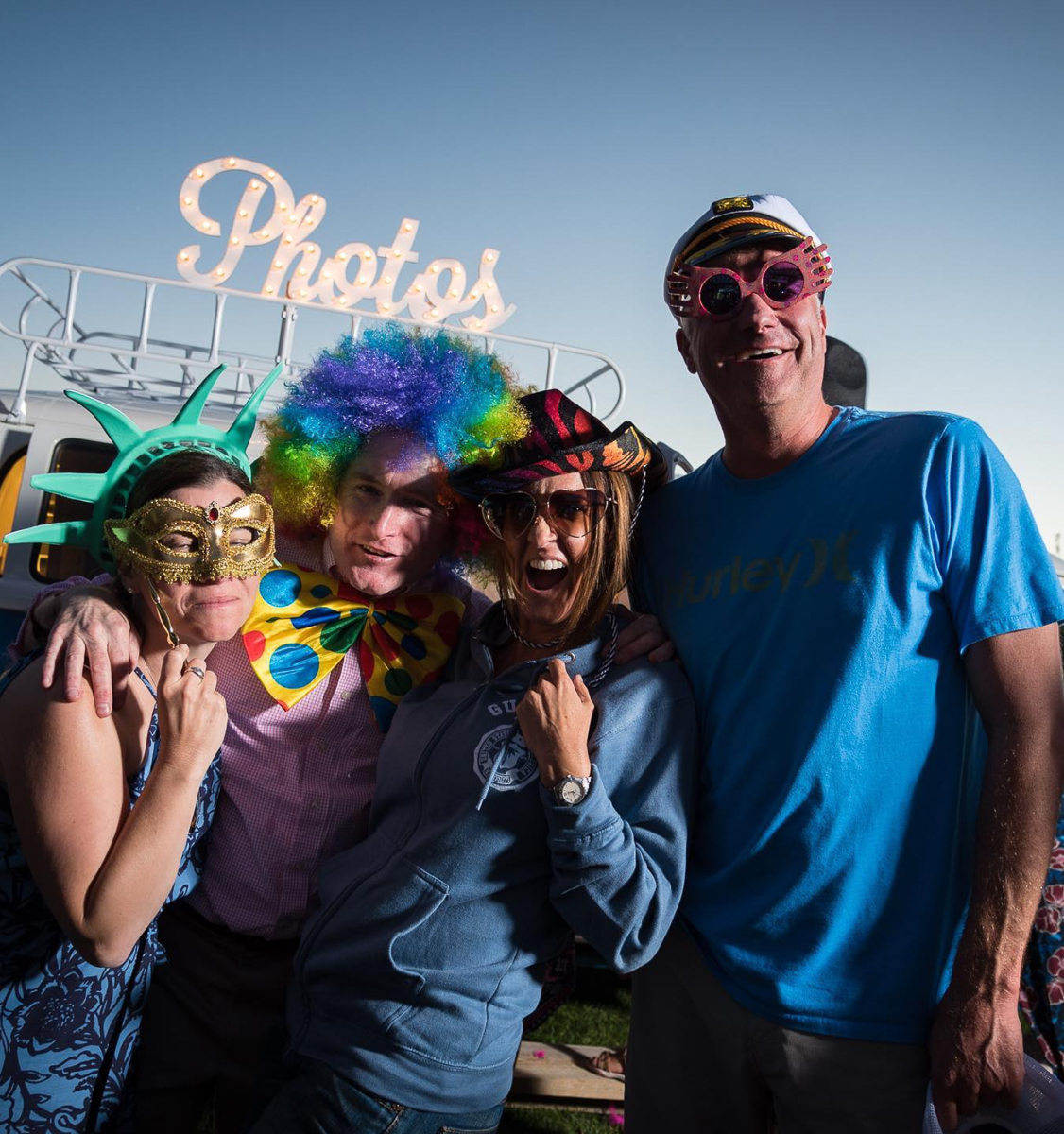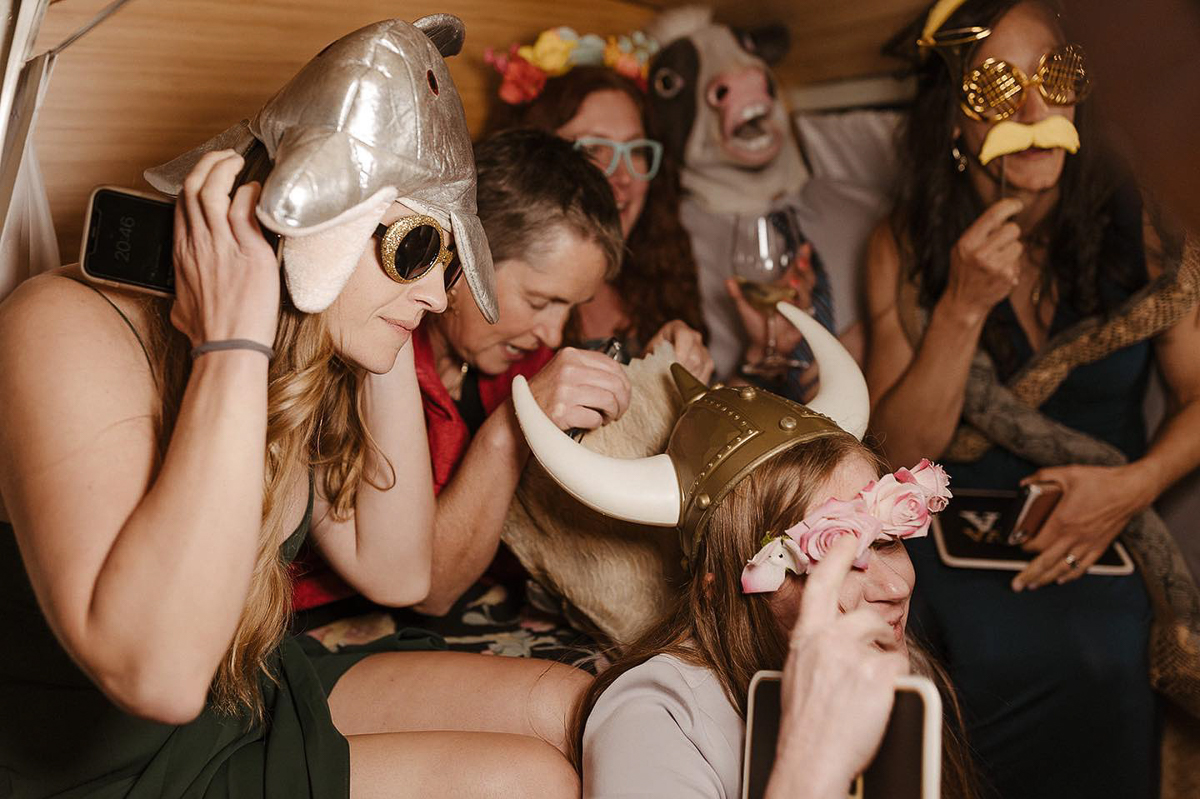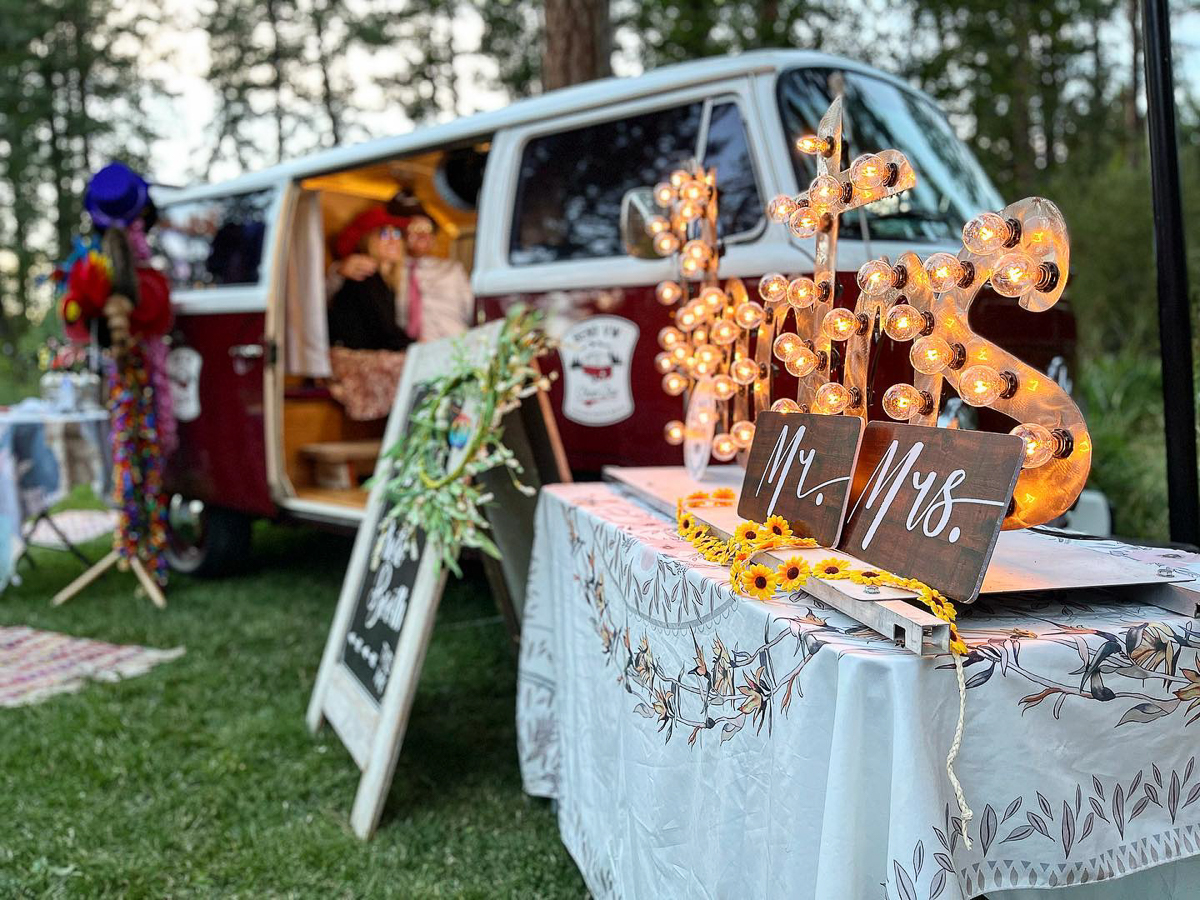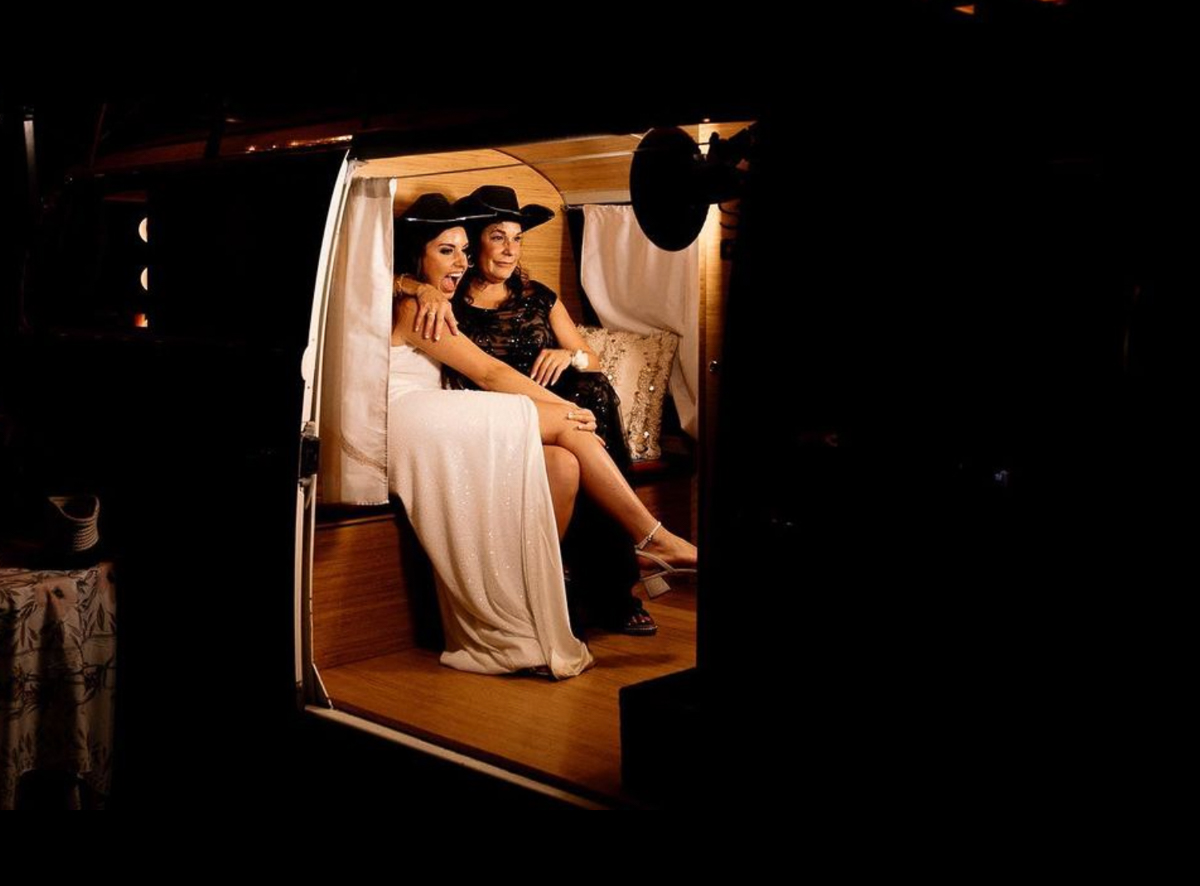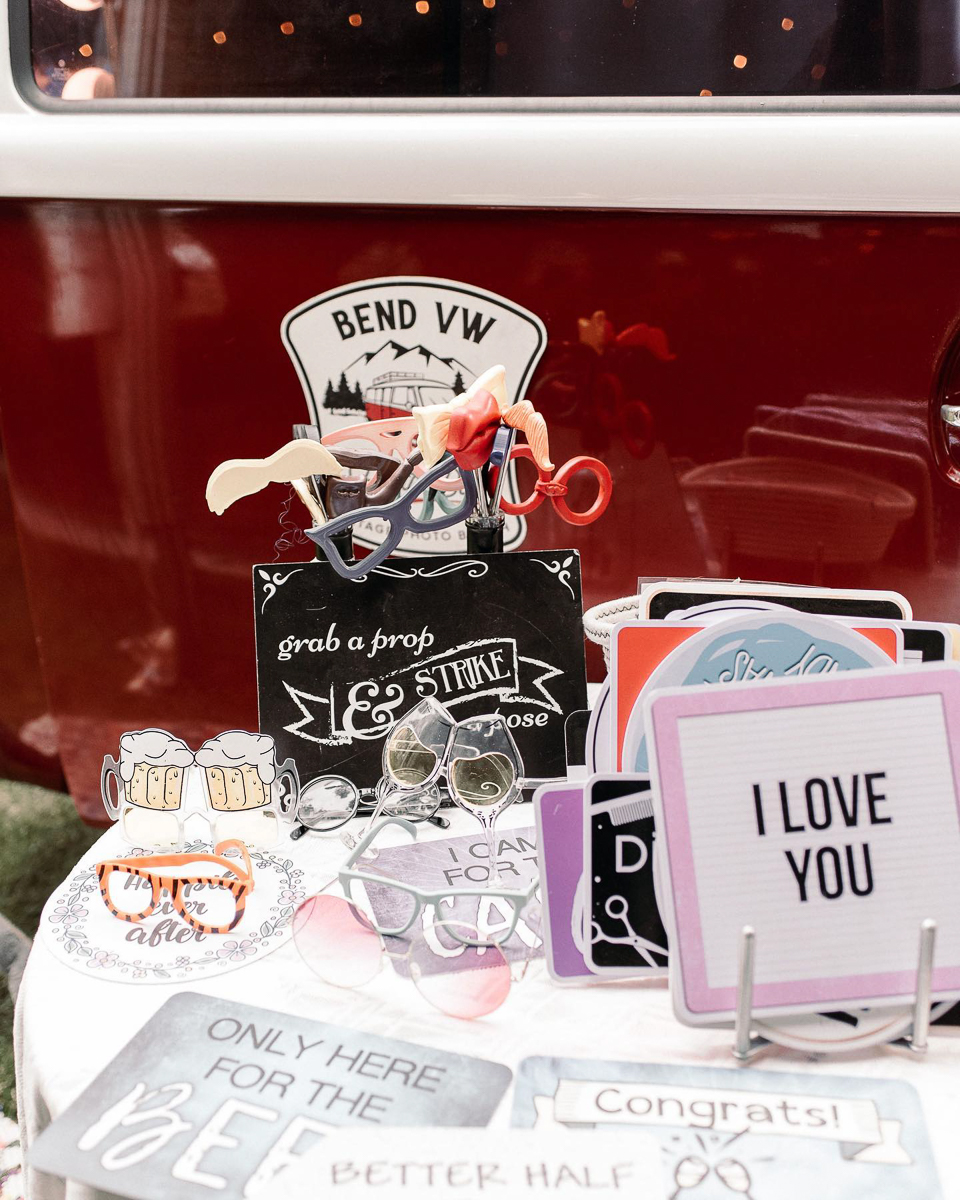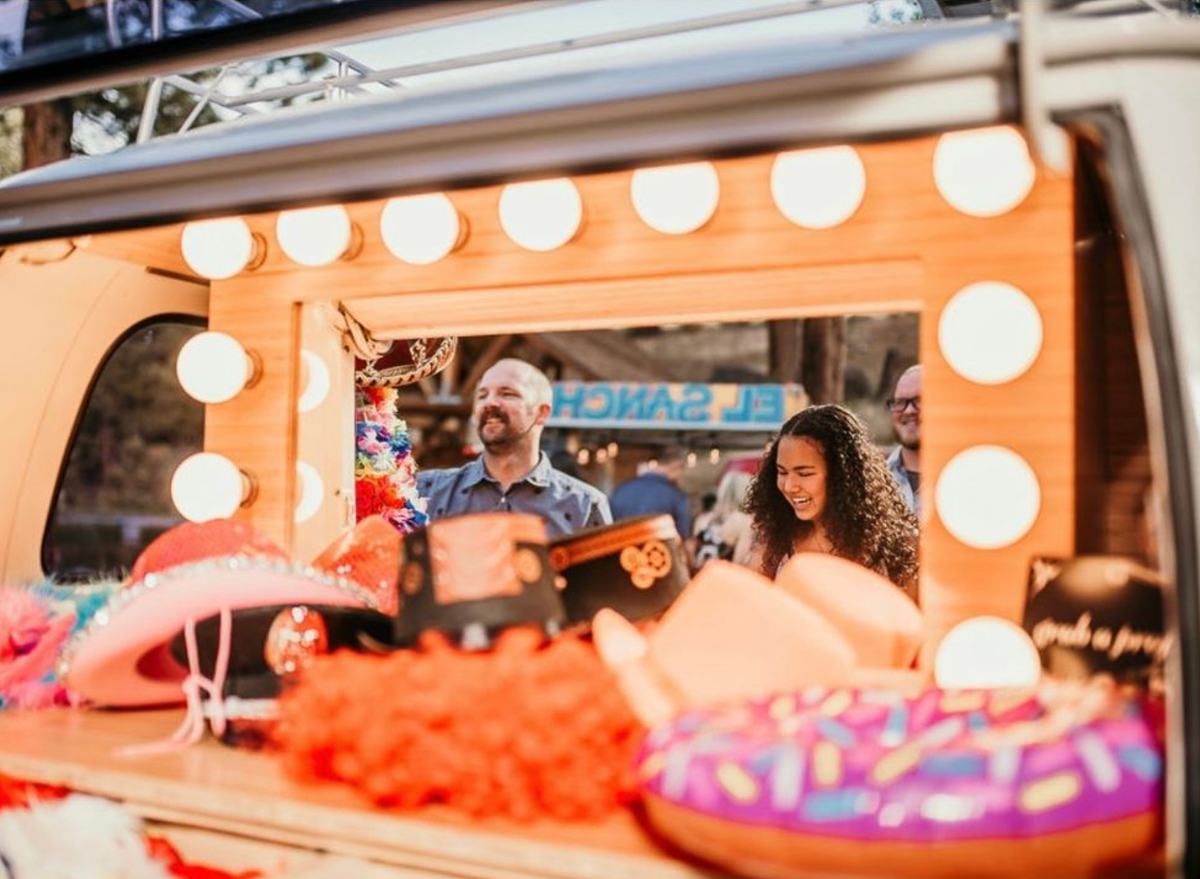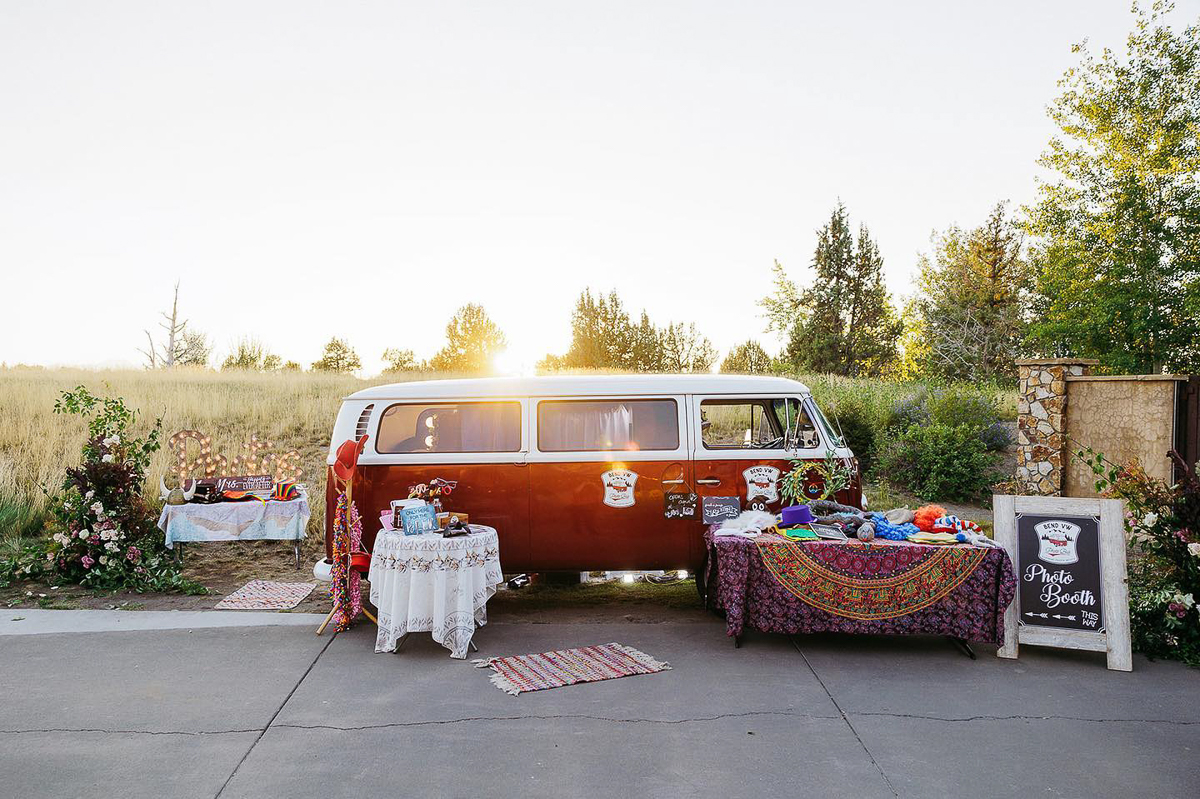 ABOUT RUBY
She's More Than Just A Party Photo Booth
The year was 1971 when Ruby the VW Transporter set off on her first mile. It was a bright, sunny day with Marvin Gaye and Janis Joplin floating through the airwaves. Gas was 40¢ a gallon and Richard Nixon was Time Magazine's Man of the Year. Ruby was raised in Sandy, Oregon, just 25 miles outside of Portland, along the Sandy River. She'd spend her afternoons adventuring around Mt Hood and going for joyrides.
​
Today, she sports the same look she was rockin' back in the 70's – a ruby red body, with pearl white trim. But on the inside, she's got a new do. The floors and walls are a rich bamboo, the interior photo booth build-out is fully custom, and she's even stacked with a rebuilt engine. But don't you worry, her vintage charm has not faded a bit.