Juniper Preserve – Wedding Venue in Bend, Oregon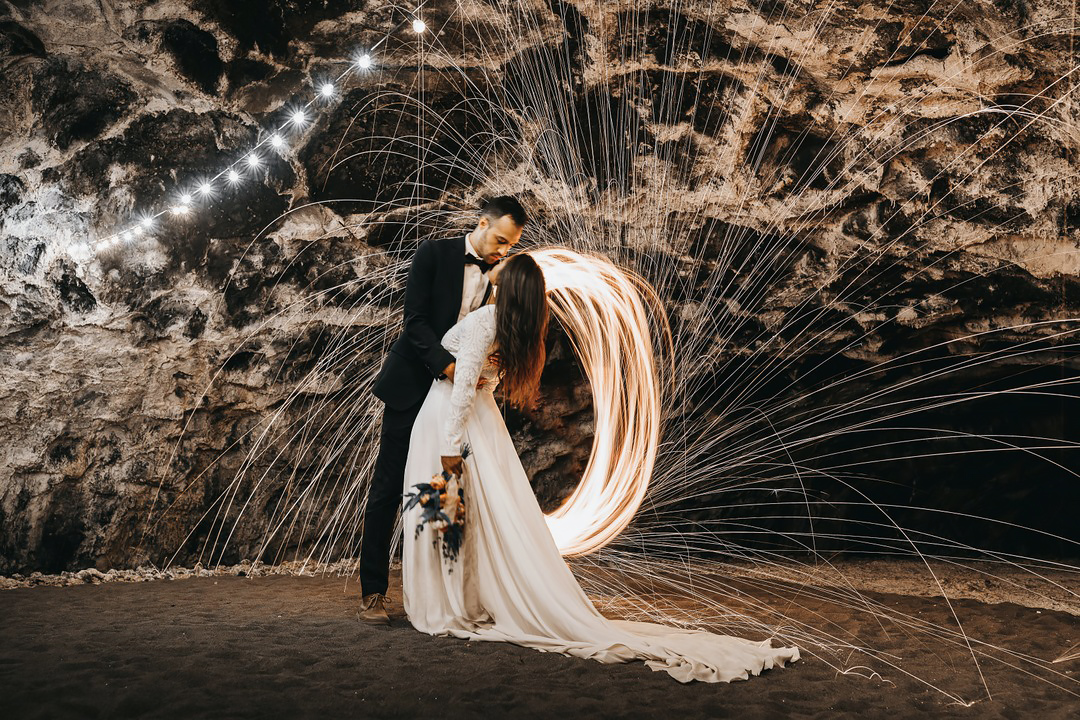 Juniper Preserve: The Ideal Wedding Venue in Bend, Oregon
At
Juniper Preserve
, the stage for your happily-ever-after is set with photogenic views,
luxurious amenities
, and personable and professional services to create priceless memories and wow your guests. Not only have we made a wish for all of your dreams to come true, we have rolled up our sleeves and are ready to bring them to life!
Our highly experienced wedding team will guide you every step of the way to plan and execute your loftiest wedding dreams for a day that is flawless and utterly unforgettable. We can't wait to turn your vision into reality.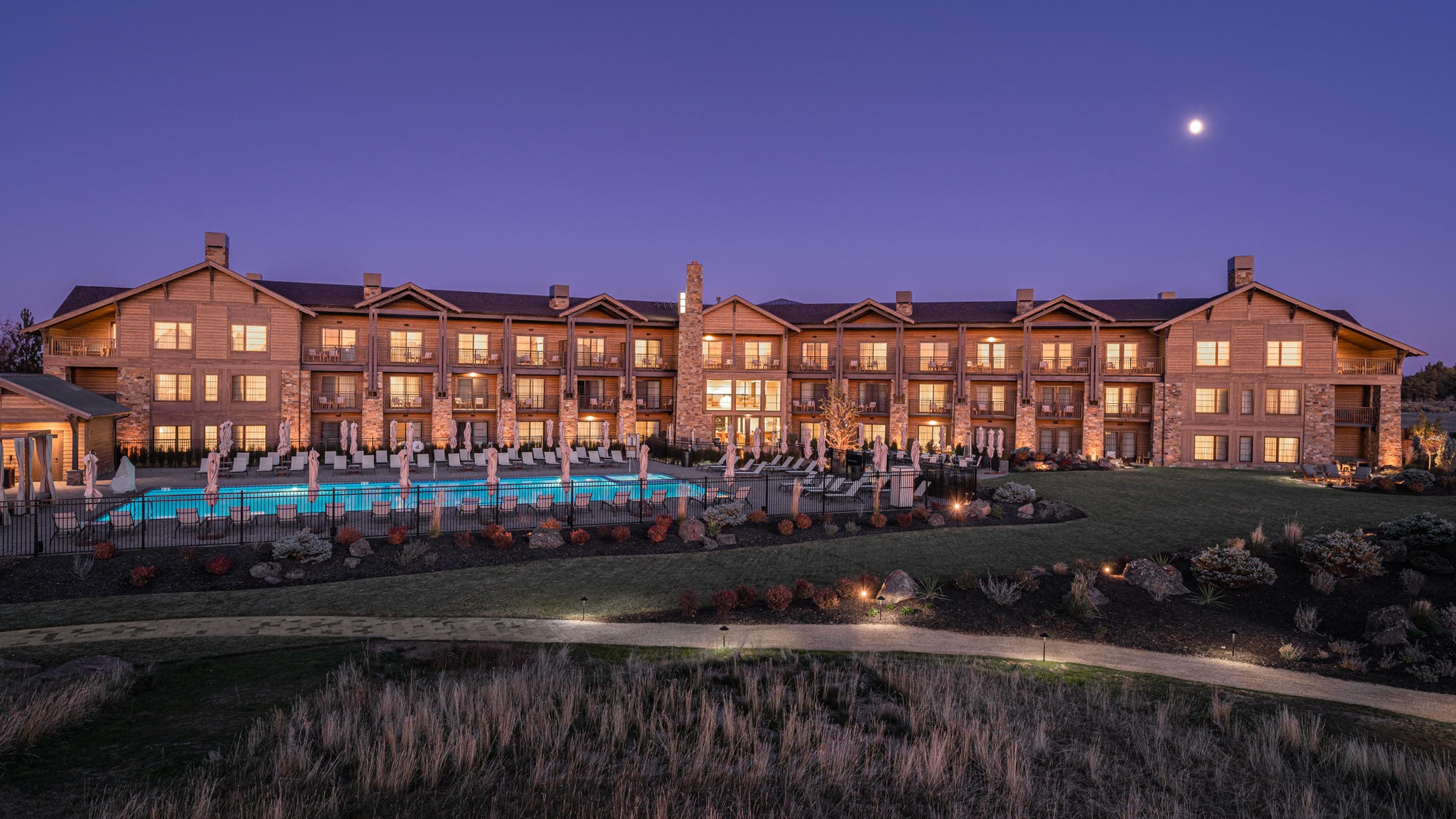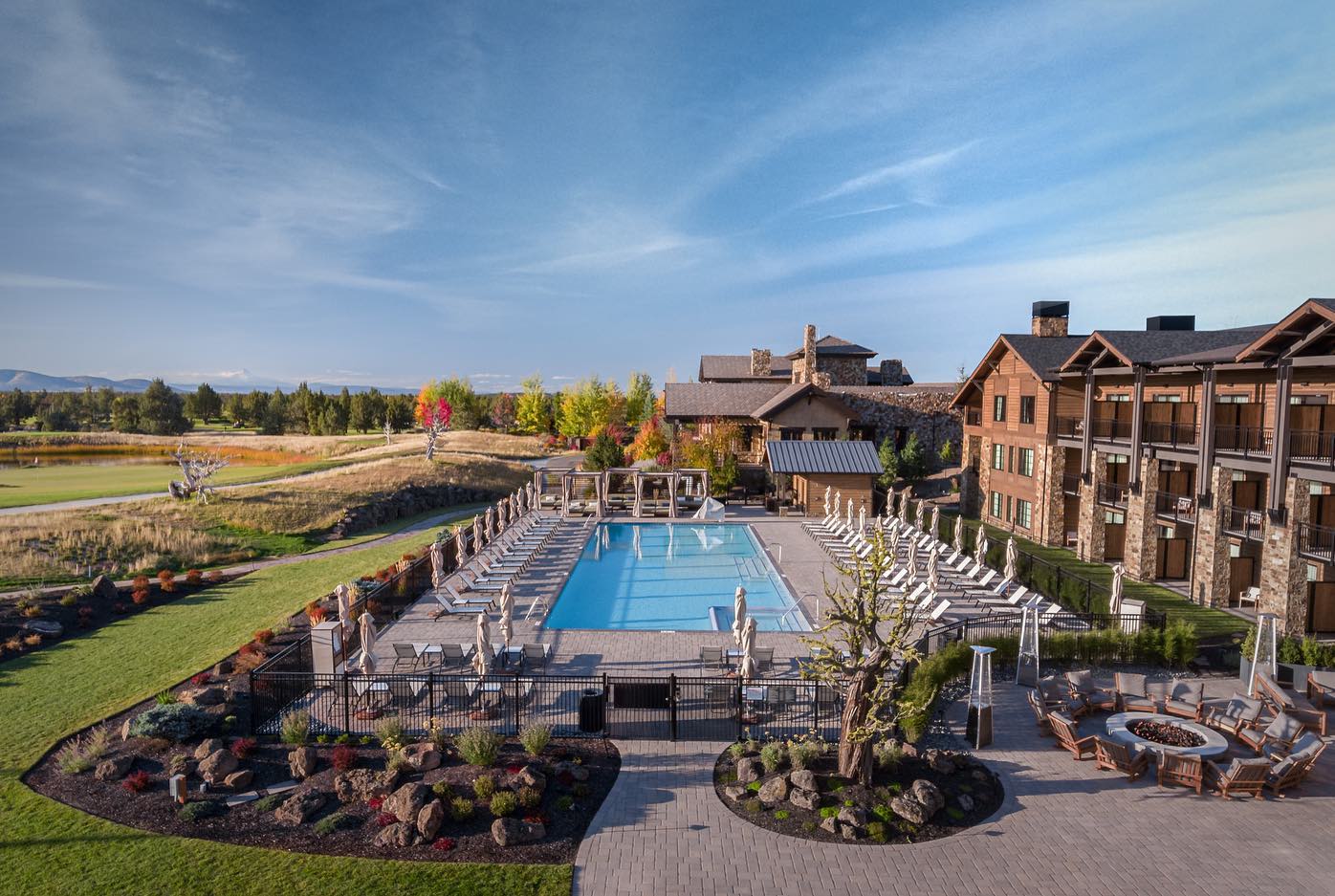 Lava Cave
Wow your guests with an experience of a lifetime! Book an unimaginable event in Juniper Preserve's ancient Lava Cave! Create unforgettable memories for your guests with an out-of-this-world experience. The natural acoustics are perfect and the opportunities for a special event are endless.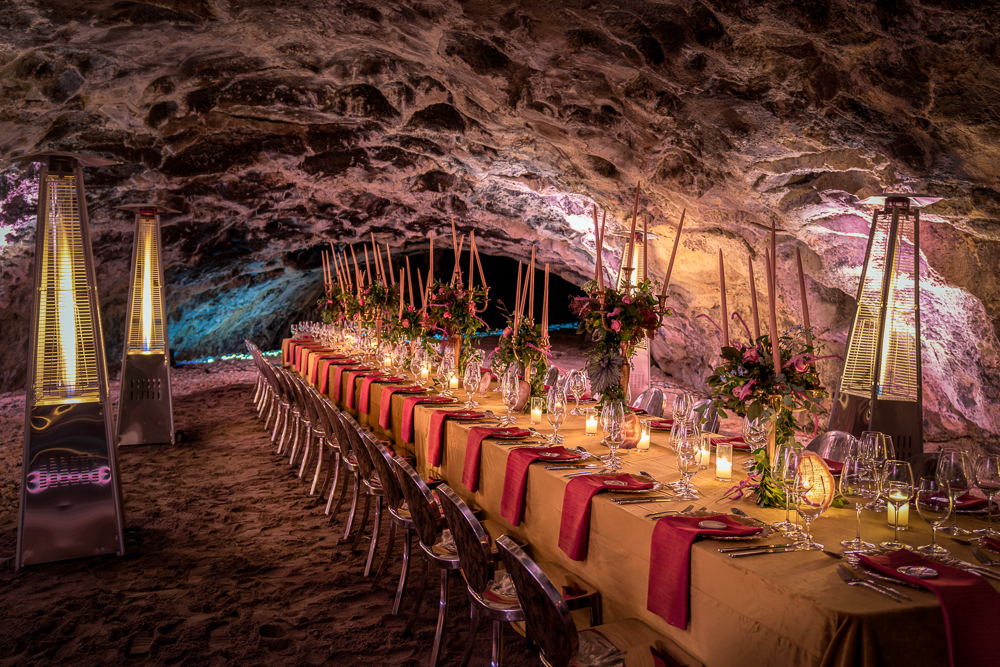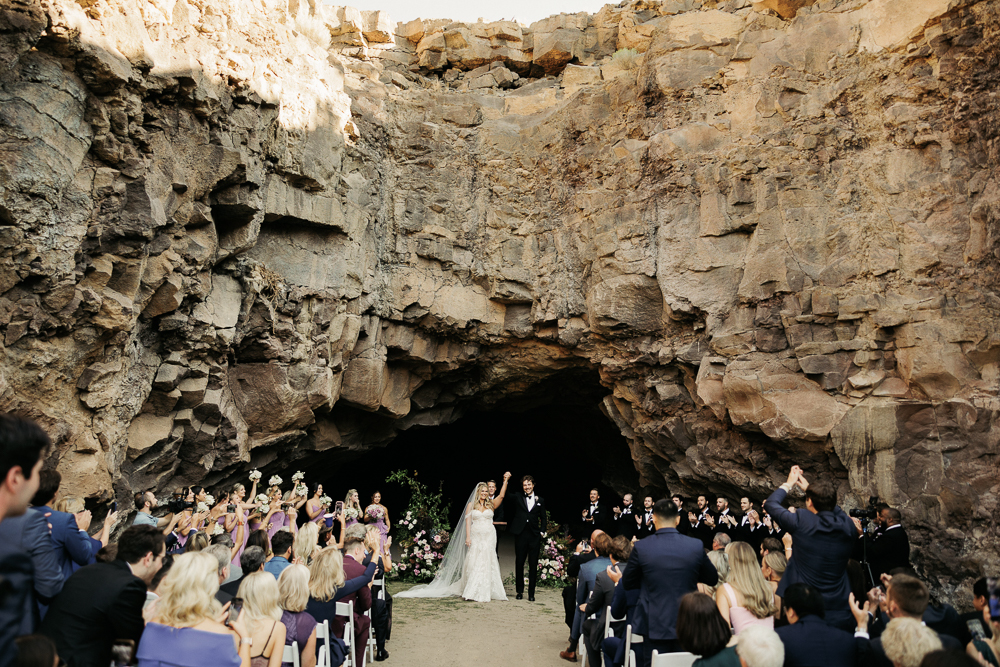 Chanterelle
Our largest event space here at Juniper Preserve features floor to ceiling windows offering natural lighting and beautiful scenic views, open spaces for many different uses according to your group's needs, and access to the outdoor private patio that overlooks the 18th hole of our Tom Fazio Championship Course. It also includes brand new, state of the art AV systems and plenty of space for dining and other group activities.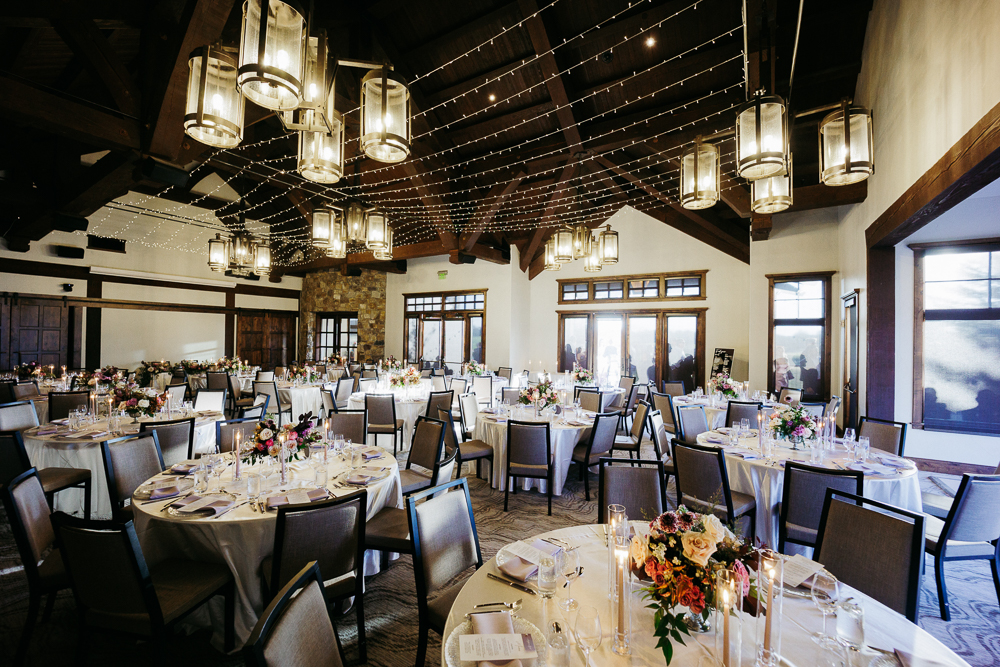 Event Lawn
The event lawn is the natural accompaniment to our Event Island and the perfect location for reception festivities, a cocktail hour or a more casual, summer evening ceremony. Situated to capture the natural beauty of Juniper Preserve along with golf course and mountain views, the Event Lawn will host up to 250 people.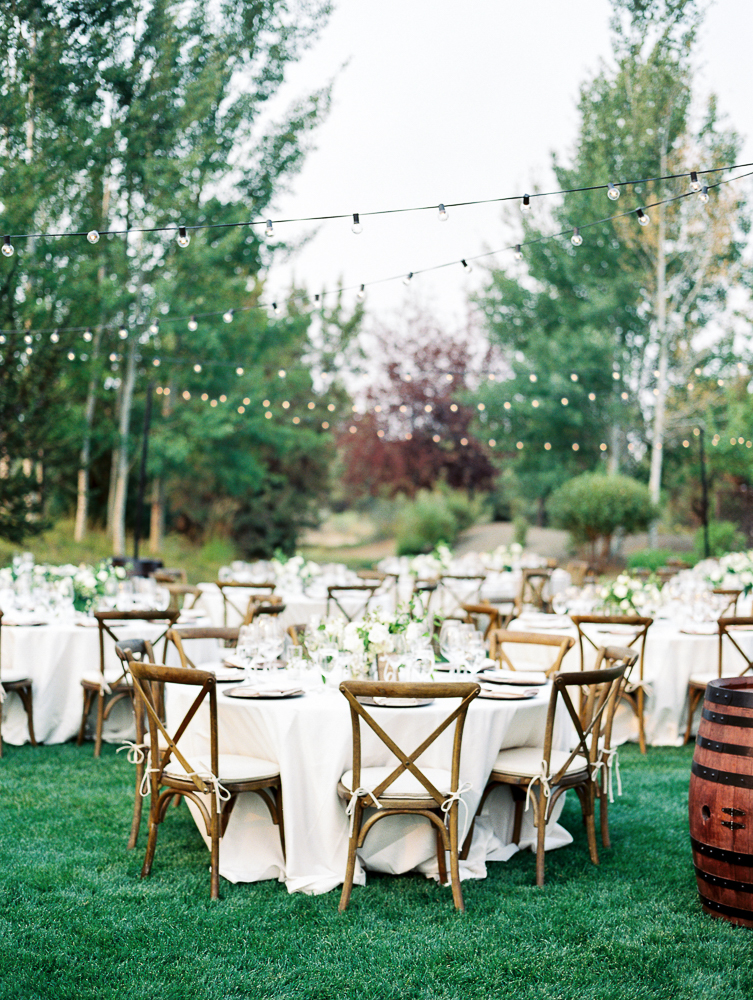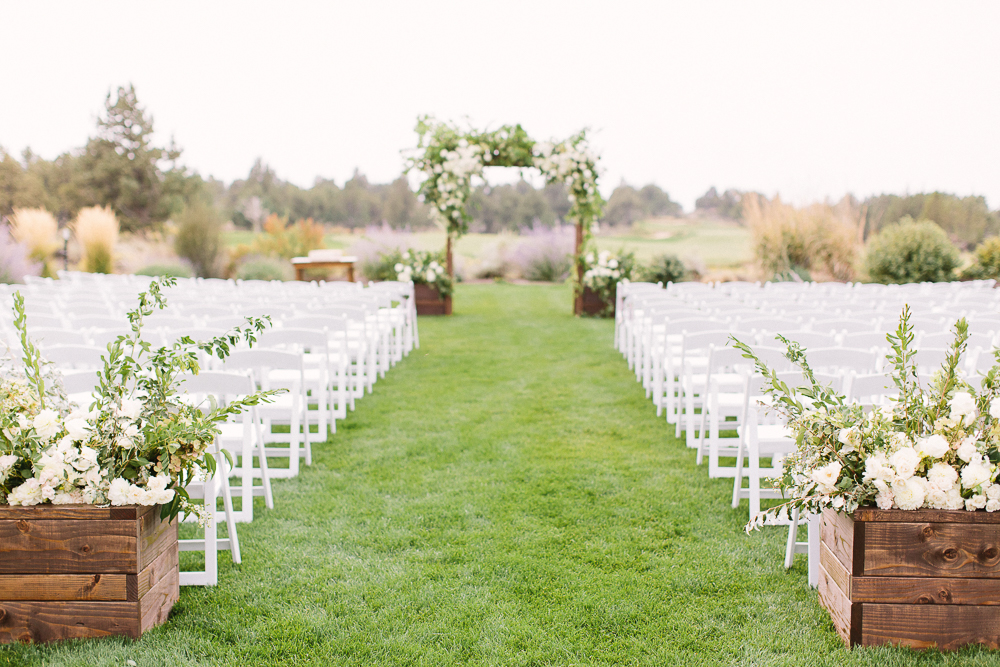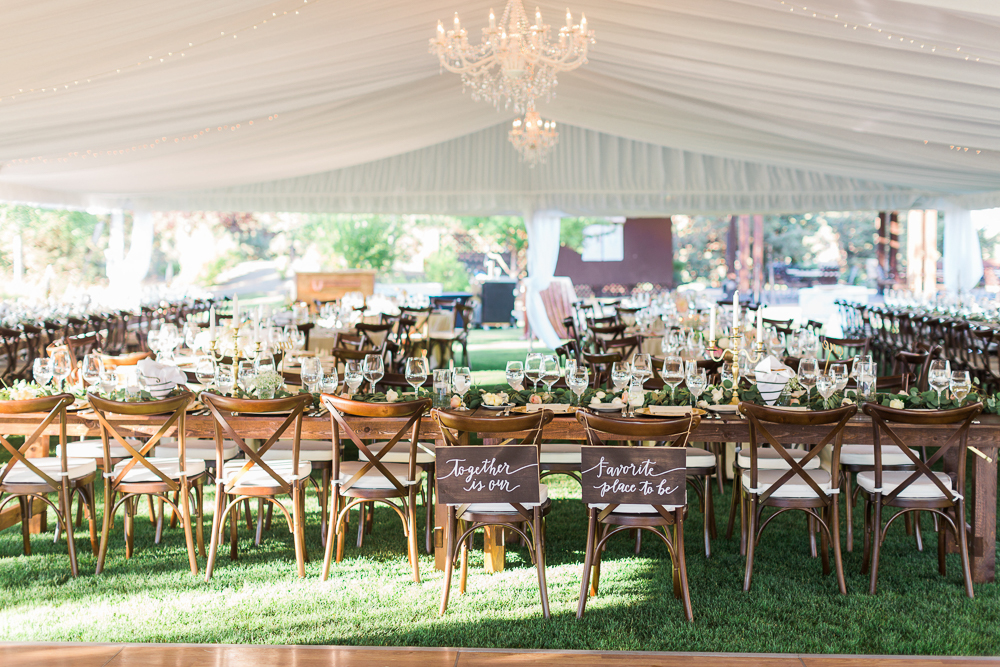 Fireside & Sunstone
Fireside is an event space perfect for elopements, rehearsal dinners, or a very intimate wedding. Fireside has a seating capacity of up to 30 people in a variety of configurations and includes an intimately elegant foyer.
With a unique round room configuration, Sunstone is designed to offer a private dining room for an intimate setting or rehearsal dinner. Sunstone accommodates up to 10 guests and includes an intimately elegant foyer.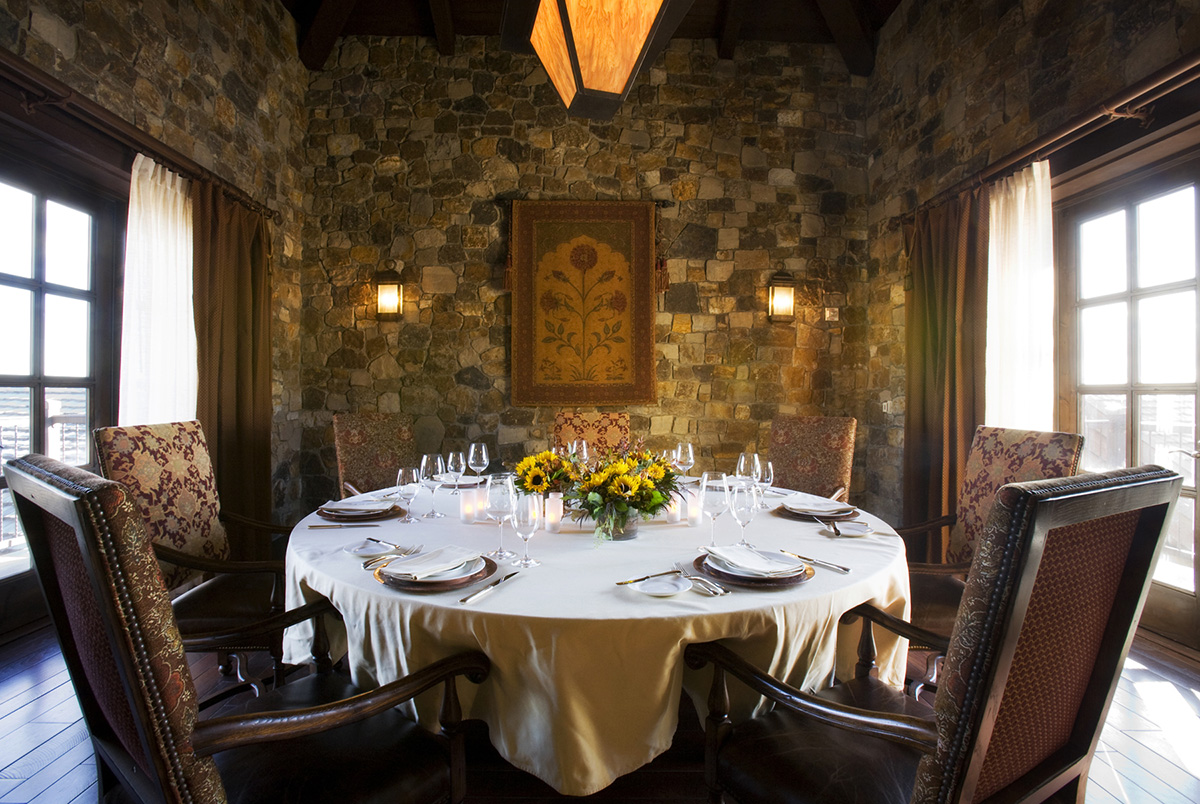 Juniper Lodge
Juniper Lodge puts guests center stage in a casually contemporary and comfortable space offering room to breathe and space to recharge — just steps from the amazing amenities of Juniper Preserve.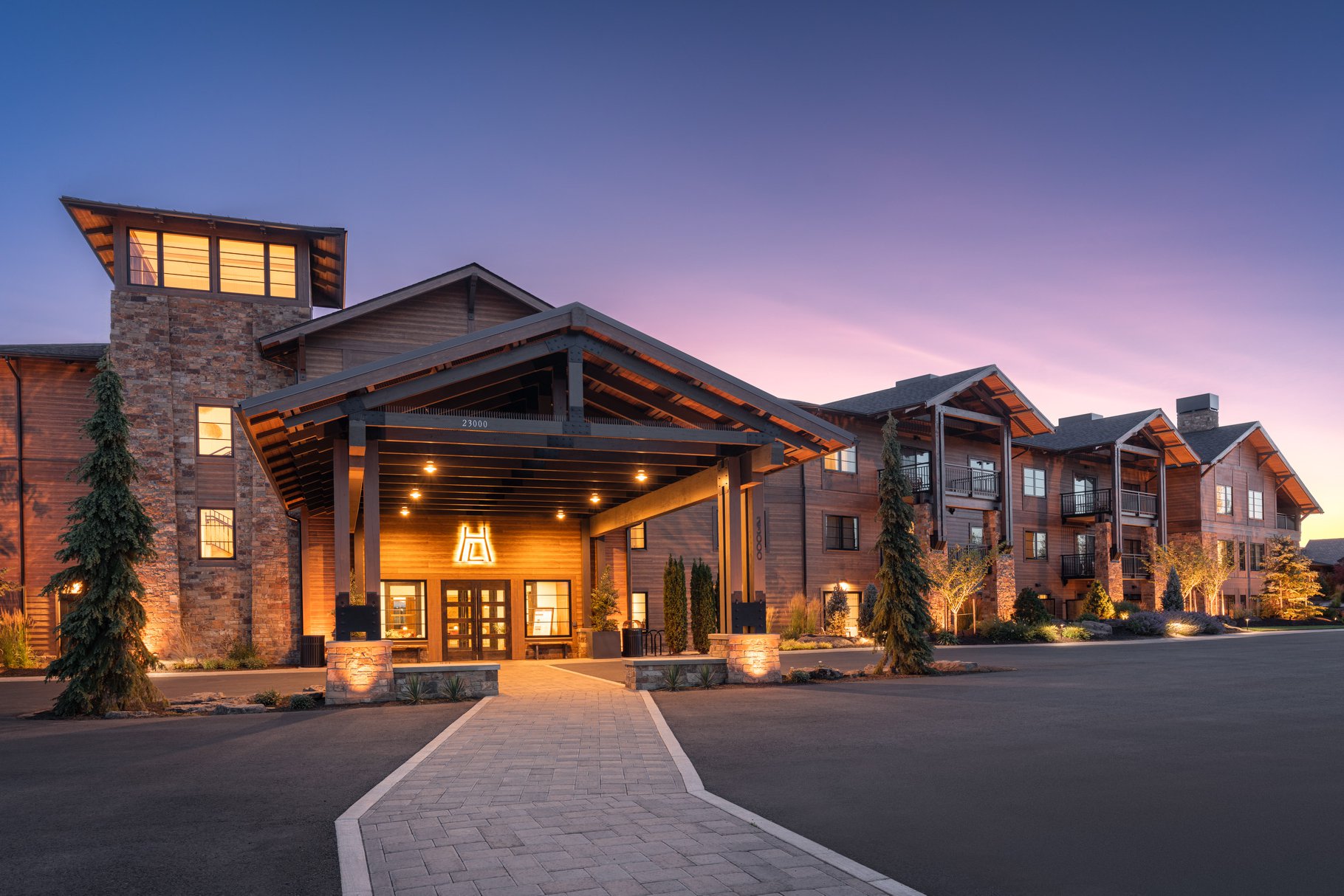 Vacation Rentals
From cozy One Bedrooms to expansive Four Bedroom units for larger gatherings, our vacation rentals offer all the comforts and privacy of home in a well-appointed villa. Relax and live into the moment.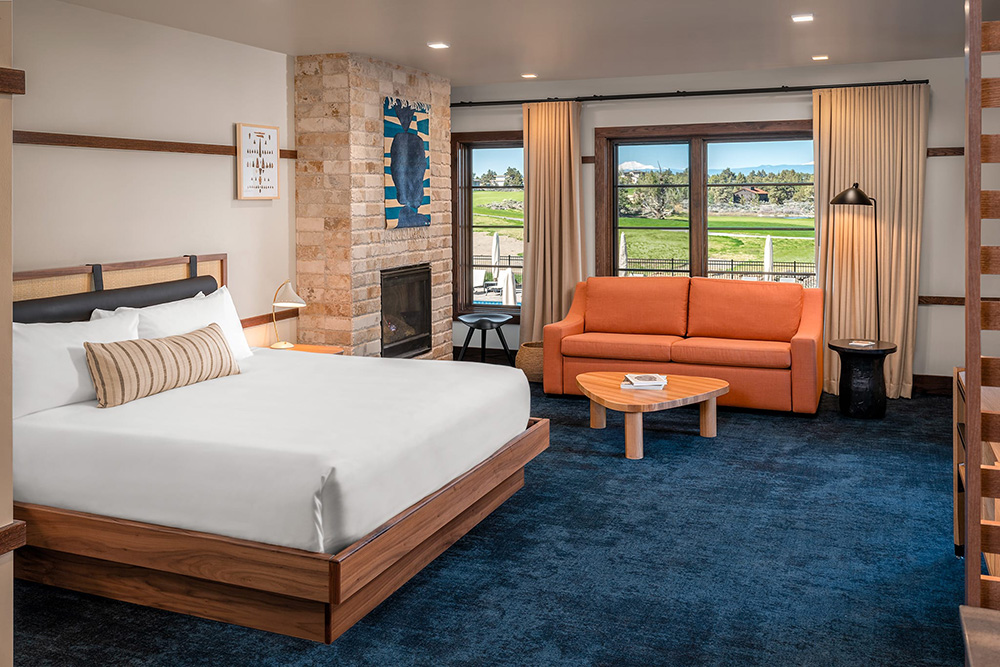 The Escape You Always Wanted
Juniper Preserve is a gathering place, a hub, and a sanctuary in the mystic juniper forest of Central Oregon.
Home to the nationally recognized Pronghorn Club and modern, upscale accommodations at Juniper Lodge, Juniper Preserve, is a wellness destination for residents, members, and guests. Resort facilities and amenities include a Jack Nicklaus Signature Golf Course and Tom Fazio Championship Golf Course, the full-service Juniper Spa, multiple restaurants, and The Trailhead, a facility for family recreation.
Juniper Preserve Resort: The Ideal Wedding Venue in Bend, Oregon
Nestled in the heart of Bend, Oregon, Juniper Preserve Resort stands as a premier destination for couples seeking an enchanting wedding venue. With its breathtaking natural beauty, luxurious amenities, and unparalleled services, this resort offers an unforgettable experience for couples on their special day.
One of the highlights of Juniper Preserve Resort is its two magnificent golf courses, perfect for couples who appreciate the sport and want to add a touch of elegance to their wedding. These world-class courses, including the renowned Pronghorn Golf Club, provide stunning backdrops for ceremonies and photographs. Imagine saying "I do" against the backdrop of lush greens, rolling hills, and majestic mountains—a truly magical setting for an unforgettable wedding.
Accommodations and lodging at Juniper Preserve Resort are second to none. The resort offers a range of options, from spacious suites to cozy cottages, ensuring that couples and their guests have a comfortable and luxurious stay. The well-appointed rooms are designed with style and sophistication, providing the perfect retreat for relaxation before and after the wedding festivities.
When it comes to dining, Juniper Preserve Resort offers an array of options to satisfy every palate. The resort boasts multiple restaurants, each serving delectable cuisine prepared by top-notch chefs. From intimate rehearsal dinners to grand reception banquets, the resort's culinary team is dedicated to creating a memorable dining experience for couples and their guests.
However, what truly sets Juniper Preserve Resort apart as a wedding venue is its commitment to personalized service and attention to detail. The dedicated wedding planning team at the resort works closely with couples to bring their vision to life. Whether it's a small, intimate gathering or a grand affair, the team ensures that every aspect of the wedding is flawlessly executed, from floral arrangements to table settings, creating a truly magical atmosphere for the couple and their loved ones.
But it's not just the amenities and services that make Juniper Preserve Resort the perfect wedding venue. Its natural surroundings offer breathtaking views that will leave couples and their guests in awe. With picturesque landscapes, including panoramic mountain vistas and sprawling meadows, Juniper Preserve Resort provides a stunning backdrop for outdoor ceremonies and photographs. Nature becomes an integral part of the celebration, infusing a sense of tranquility and romance into the event.
In conclusion, Juniper Preserve Resort in Bend, Oregon, is the ideal wedding venue for couples in search of a truly magical experience. With its two exceptional golf courses, luxurious accommodations, exquisite dining options, and breathtaking views, the resort offers everything needed to create a memorable and unforgettable wedding. The dedicated wedding planning team ensures that every detail is attended to, allowing couples to relax and savor every moment of their special day. For couples looking to celebrate their love in a truly remarkable setting, Juniper Preserve Resort is the perfect choice.