Katy Nevinsky Photography – Bend Oregon Wedding Photographer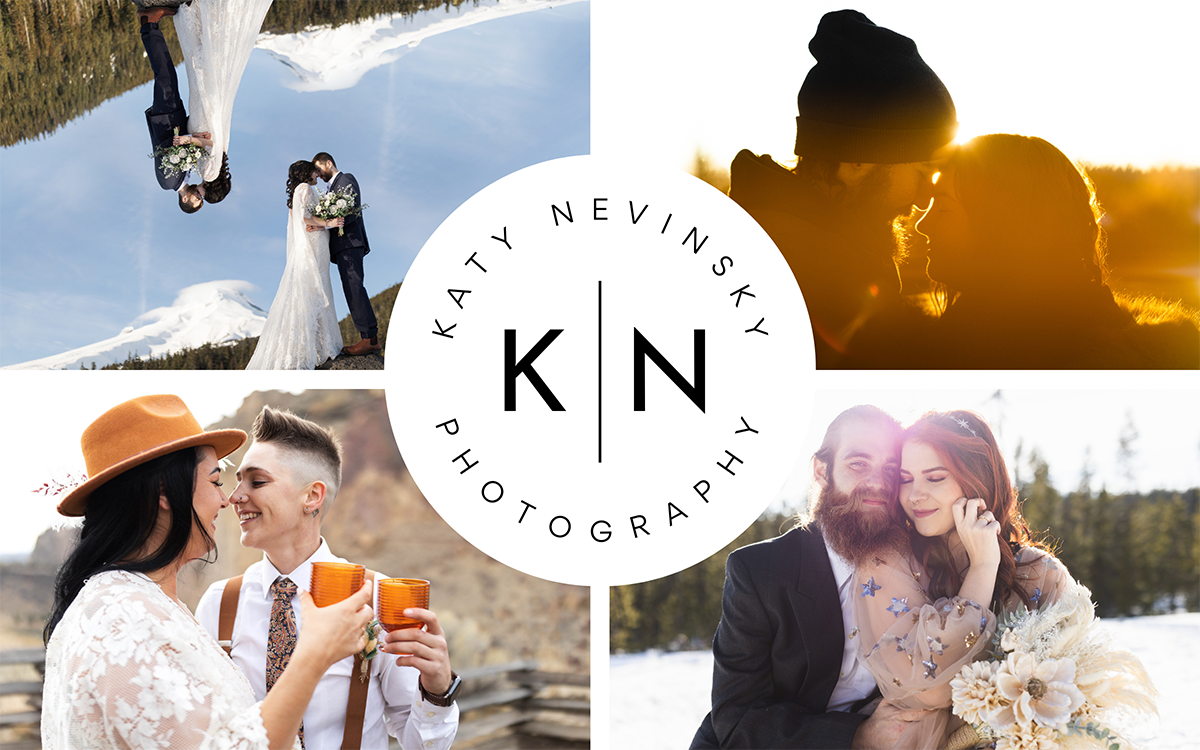 Hi! My name is Katy Nevinsky and I am a fine art photographer based in Bend, Oregon. I specialize in portraits & weddings, and I love capturing beautiful and expressive, light-filled moments! I also enjoy photographing other types of events, brand images, and editorial work.
You may have noticed that my visual style tends to be soft, bright, candid, and intimate. My editing style is timeless, true to color, and slightly warm, and my energy is pretty calming and laid back. You can view some full galleries of my work here.
For over a decade, I have served as a photographer, videographer, graphic designer, and teaching artist in several capacities. In 2011, I earned my Bachelor of Fine Arts in Applied Media Arts with a Concentration in Photography from Pennsylvania Western University. I learned the ins and outs of how a camera works, how to shoot on 35mm film, and even how to build a camera. I'm a fine artist at heart, and I love being able to share that with people as my job!
In addition to photography, I have also worked in K-12 education and social services, and I am trained as a massage therapist. I love learning and connecting with others, which drives my creativity and my ability to help individuals feel comfortable in their photographs.
When I'm not behind the camera, I love skiing, snowboarding, paddleboarding, playing board games, cooking and eating nourishing foods, hanging out with my partner and my sweet kitty, and exploring the outdoors.
Originally, I am from Pennsylvania, and have lived in Washington, Hawaii, and now, Oregon (since 2018). Thanks for reading!