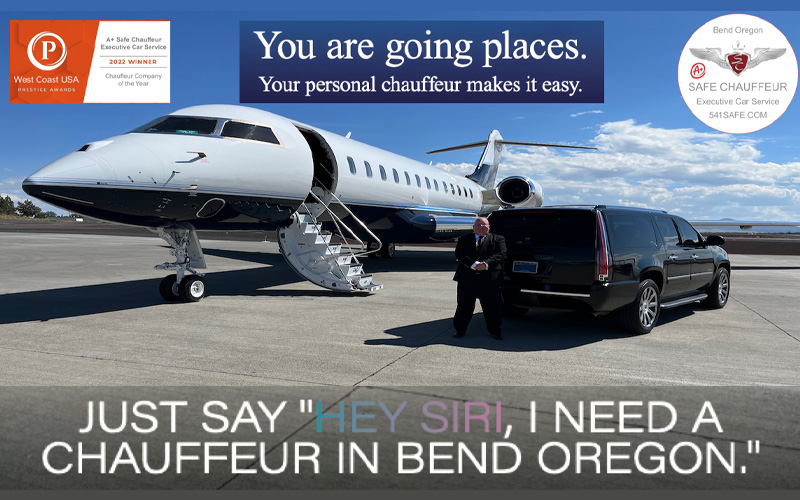 A+ Safe Chauffeur

Executive Car Service
(541) 494-7233
You are going places. Your personal chauffeur makes it easy. #Bend #Sunriver #Tetherow #Brasada #Pronghorn #California #Oregon #PNW #PDX #SEA #SFO | For Airport Business Dinner Wedding | It's about you, living the good life. | Have your Executive Assistant Call or Text (541) 494-7233 (541-4X4-SAFE). "Serving HNW in the PNW since 1997."
@541SAFE #541SAFE
Email: FIRST@541SAFE.com
Order online in two minutes at:
https://541SAFE.com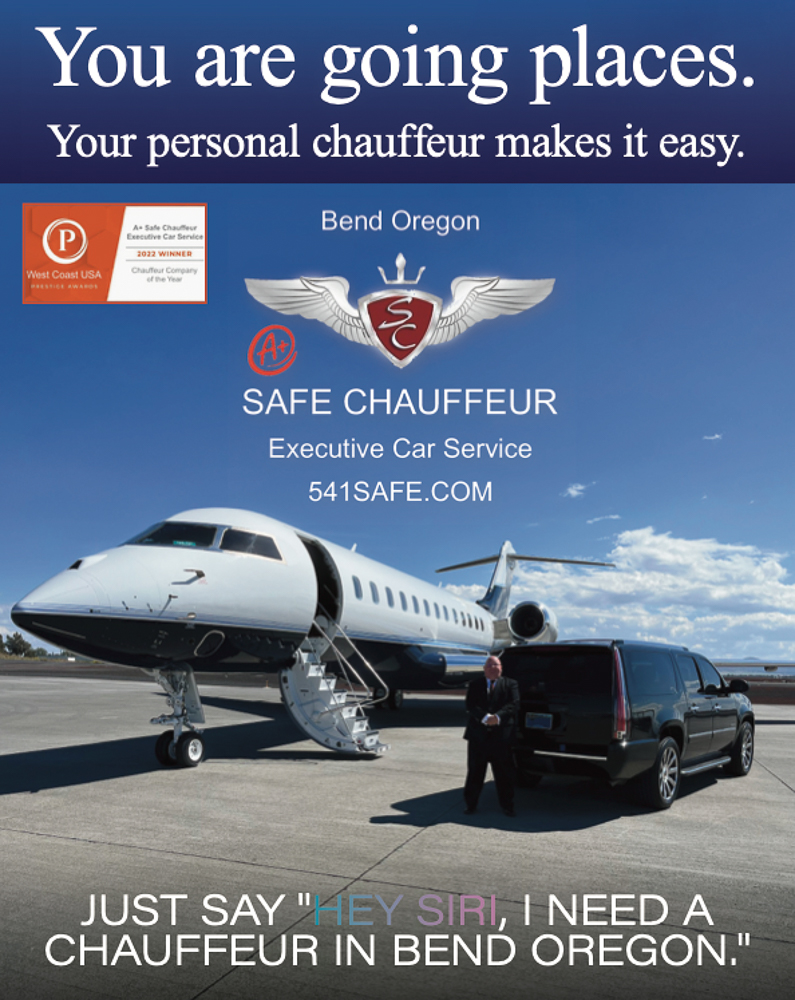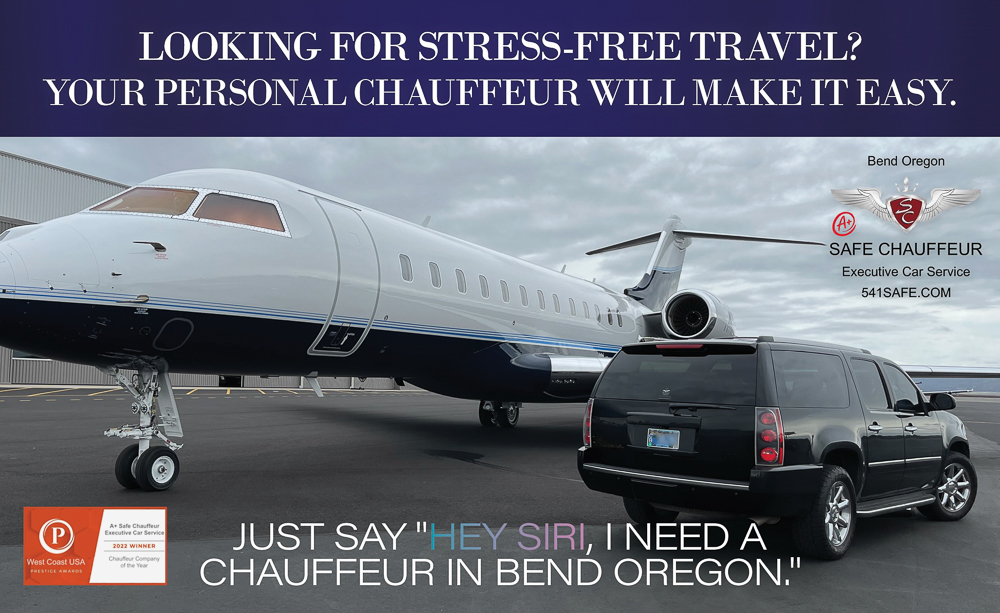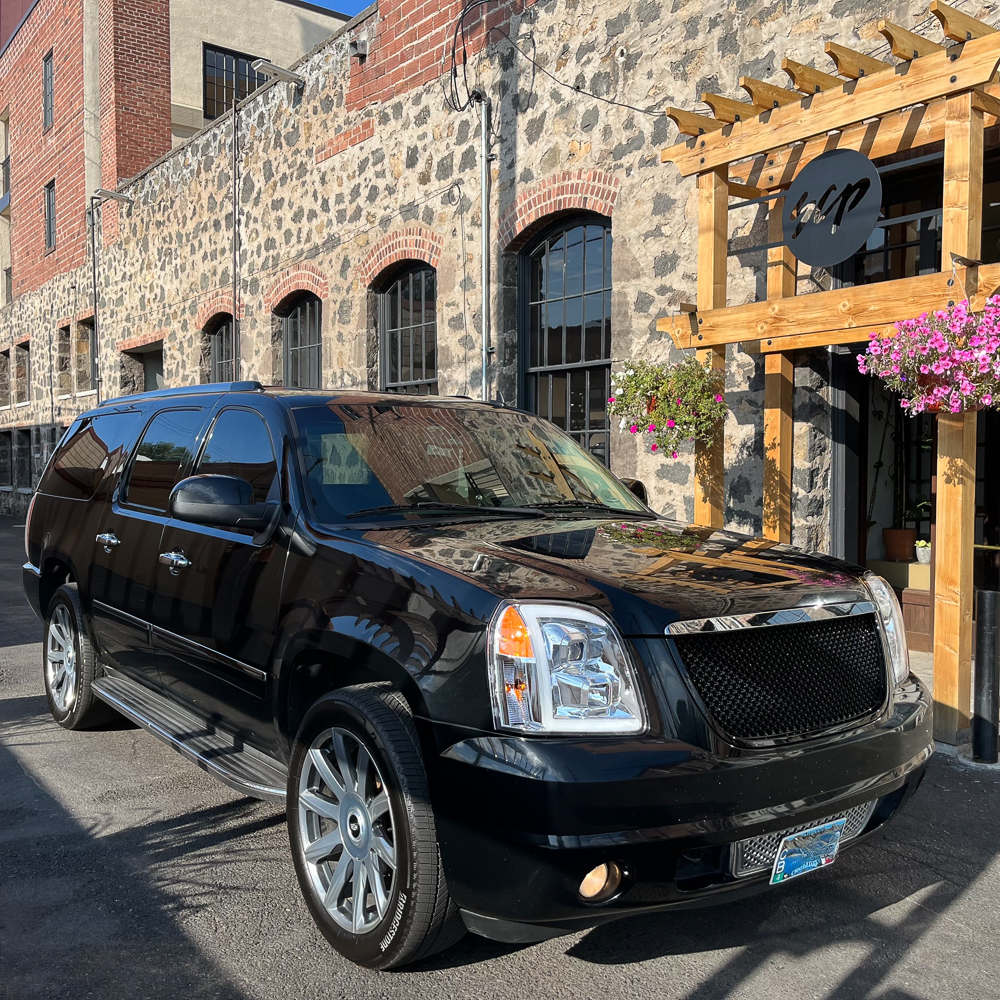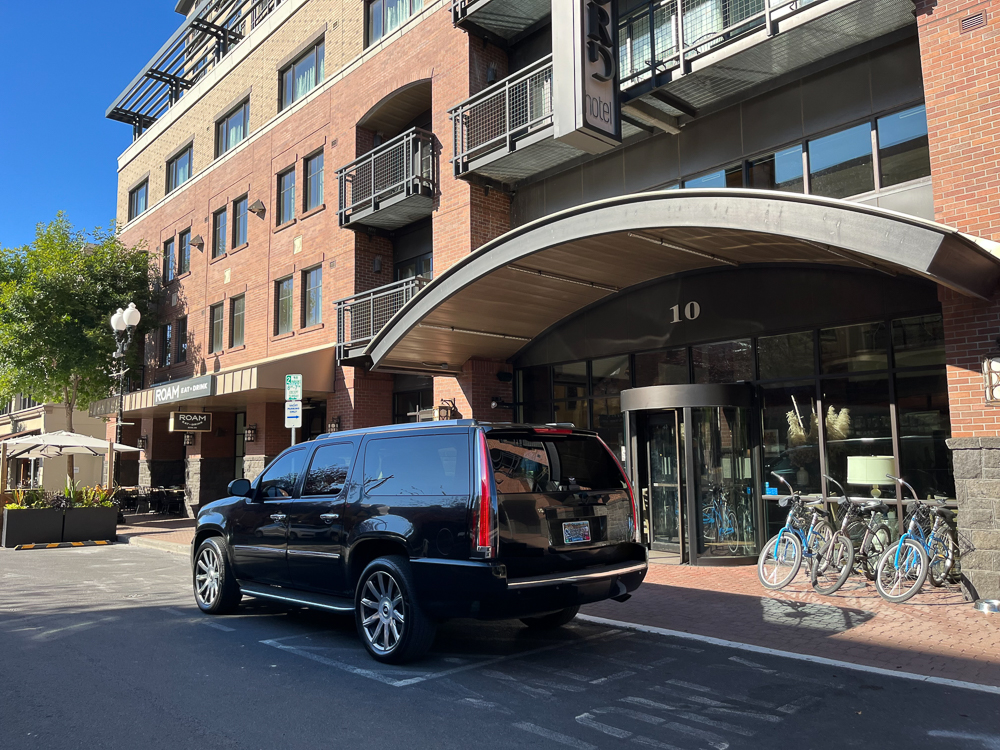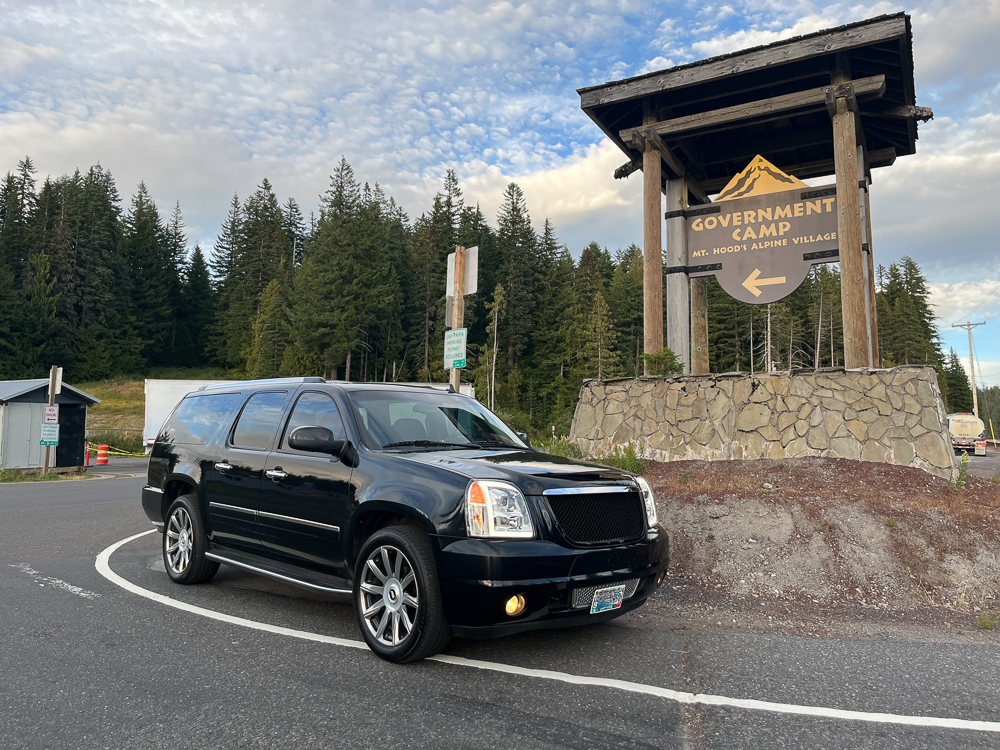 Arrive in Style: Elevating Your Central Oregon Wedding Experience with A+ Safe Chauffeur
The Epitome of Elegance and Reliability
When planning a wedding in the stunning landscapes of Central Oregon, every detail counts. A+ Safe Chauffeur, a distinguished service provider nestled in Bend, Oregon, has been a pivotal element in the region's wedding and transportation scene since 1997. Their unwavering commitment to sophistication, reliability, and comfort has set the standard for luxury transportation in the Pacific Northwest.
Tailored Luxury for Your Special Day
A+ Safe Chauffeur understands the significance of flawlessly executed transportation, particularly during momentous occasions like weddings. Their fleet of opulent vehicles, encompassing sleek sedans, spacious SUVs, and even luxurious limousines, ensures that every transportation requirement is met with grace and comfort. For the wedding couple, their personalized service from the bride's grand entrance to the couple's departure for the reception or getaway is meticulously executed, ensuring a stress-free and elegant experience.
Beyond the Big Day: Celebrating in Style
Recognizing that weddings involve more than just the main event, A+ Safe Chauffeur caters to the pre-wedding festivities, such as bachelor and bachelorette parties. Their commitment to safety and customer satisfaction ensures safe and stylish transportation for these unforgettable celebrations. Their professional drivers, well-versed in wedding protocols, allow the wedding party to revel in the pre-ceremony moments with ease and luxury.
Versatile and Professional Services
A+ Safe Chauffeur's services aren't limited to weddings. They extend their expertise to airport transfers and private or corporate chauffeur services. Whether it's ensuring a seamless journey for out-of-town guests arriving at Redmond Municipal Airport or catering to corporate events, their dedication to providing a first-class experience remains unwavering.
Covering Central Oregon with Distinction
Based in Bend, they traverse the expansive reaches of Central Oregon, offering unparalleled service in various breathtaking locations. Whether your wedding is set amidst the panoramic backdrop of Smith Rock, the rustic charm of Black Butte Ranch, or the elegance of Sunriver Resort, they will ensure that you and your guests arrive in style and luxury.
In conclusion, A+ Safe Chauffeur's commitment to providing luxurious, reliable, and professional transportation services has solidified its position as the go-to choice for weddings, celebratory events, and corporate or private driver needs in Central Oregon. With a dedication to excellence and a fleet of exceptional vehicles, this Bend-based company continues to set the standard for transporting couples and their guests in style and comfort, ensuring that every journey is as memorable as the destination itself.
The Benefits of Hiring Professional Transportation
Hiring professional transportation for your wedding can significantly enhance the overall experience, ensuring not only a seamless event but also peace of mind for both the couple and their guests. One of the most crucial benefits is the assurance that family, friends, and guests will arrive at the designated venues punctually and safely. Coordinating transportation for a multitude of people can be a logistical challenge, but a professional service streamlines the process, providing a stress-free and comfortable journey for all.
For guests coming from out of town or using public transportation, having a reliable shuttle service ensures they don't have to worry about navigating unfamiliar roads. This convenience fosters a sense of hospitality and care, leaving a positive impression on attendees.
Moreover, for the wedding party, luxurious limousine services offer an unparalleled experience. From transporting the bride and her entourage to the ceremony to whisking the newlyweds away after the celebrations, the elegance and sophistication of a limousine add a touch of grandeur to the day. It's a moment of luxury and privacy for the couple, allowing them to relax and cherish their first moments as a married pair.
Shuttle buses or vans also play a crucial role in ferrying larger groups to and from venues. These larger vehicles not only ensure everyone travels together but also adds a communal aspect to the wedding festivities, fostering a sense of togetherness among guests.
Classic cars offer a touch of nostalgia and elegance, ideal for couples seeking a vintage or timeless feel for their wedding day. These vehicles add a distinctive charm to the overall theme and can make for remarkable photo opportunities.
The benefits of professional wedding transportation extend beyond mere logistics. They contribute to the overall ambiance and experience of the day. Guests and the wedding party can relax and enjoy the festivities without worrying about parking, traffic, or the responsibility of driving. It also minimizes the risk of anyone arriving late or getting lost, ensuring that everyone can focus on celebrating and being present for the couple's special day.
With central Oregon's versatile fleet, whether it's the intimacy of a limousine for the newlyweds or a shuttle bus for guests, the options cater to various needs and preferences. Their commitment to providing top-notch service ensures that each journey is as memorable and delightful as the celebration itself. Ultimately, the benefits of professional wedding transportation lie in the ease, comfort, and sophistication it brings to the entire wedding experience for all involved.