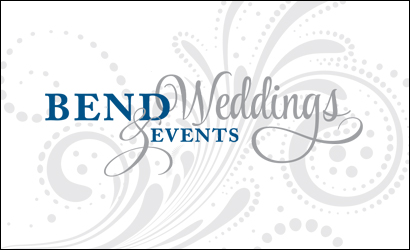 Bend Weddings & Events
Serving All of Oregon
(541) 241-2022
Are you looking to create a memorable wedding? Our goal is to assist you in creating the wedding you have always wanted. We take on the stress so you can have the fun! No matter the style or size we are here to help. With our custom check list, attention to details and over ten years in the industry Bend Weddings and Events will exceed your expectations.
www.bendweddingsandevents.com
Throughout the wedding planning process she helped put my anxieties at ease, and was always positive and caring. If you are feeling overwhelmed at the thought of planning a wedding like I was, You need Magadalyn!!! Best decision I made throughout the entire wedding process! My husband and mom were also very happy since I wasn't stressed or asking them to do all of this stuff 🙂 Thanks again for making our day so memorable!
My wedding day was everything I Dreamed of – she kept me calm, her presence helped so much. The vendors she suggested also were so excellent. You would be remiss not to use her if you are getting married in Central Oregon. I miss her now that the wedding is over – that's how much I enjoyed having her in my life for 8 months! She's awesome!
Magadalyn was by far the best person I could have ever found to be my day of coordinator! Any time I emailed her with a question, she responded within minutes (and never longer than one day!).
It's worth every penny to have Magadalyn's expertise, guidance and reassurance during a very hectic time. She took a giant load off our backs that allowed us to enjoy our day more relaxed than we would've been without her. Thank you, Magadalyn!
Magadalyn was invaluable to me during the planning process. I can't say enough about her kindness, empathy and vast knowledge of everything wedding!