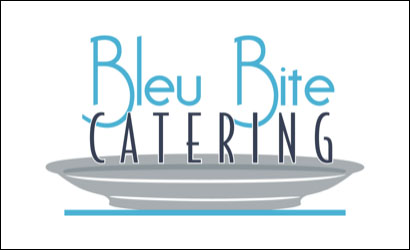 Bleu Bite Catering
63060 Nels Anderson Rd.
Bend, OR 97701
(541) 388-1104
Locally owned and operated since April of 2000 in Bend, Oregon, we cater to all of Central Oregon including Sisters, Redmond, Tumalo, Sunriver, Black Butte Ranch and more! We are a one-stop catering company. Not only offering fantastic, affordable, quality food, but event services as well – such as rentals, staffing, and planning. Our website provides a lot of information with plenty of menu ideas to get you started. We would love the opportunity to prepare a bid based on your specific requests.
www.bleubitecatering.com
The staff the day of was so sweet, thoughtful and friendly. The food was fresh and delicious. I really feel like you went above and beyond!
We had so many great compliments from our guests on how good the food was! You all did a great job and everything was perfect!
You delivered above and beyond our expectations! I was proud to present such a meal to family and friends that traveled far and wide to attend this wedding. From start to finish our overall experience was very positive.
You made our wedding such an easy event from the planning to the day of! Your staff were wonderful and your food was delicious!
Our wedding was such a great and delicious success! You were a pleasure to work with and made the process incredibly easy-I will recommend you 'til I'm blue in the face!
The food was delicious and everything went so smoothly!
The food at our wedding was amazing and by far exceeded my expectations. I had numerous people come up and tell me how great it was, and I can only agree!
Thank you for creating such a great menu for us. The food was exactly what we wanted for the reception, it couldn't have been more perfect! You were so wonderful and easy to work with. We couldn't have done all of this without you!
Thank you all who were involved in making our day one we will never forget. It was just everything we could have imagined and we are so lucky we had such amazing helpers! We loved every minute of it!
Bleu Bite Catering was the absolute cornerstone of our wedding. Bend was a destination wedding for us, and I knew that I had come across the right company when one of their previous clients returned my reference call… from her vacation in Hawaii!! Bleu Bite was incredibly professional and responsive, and each and every single server was so friendly on the day of our wedding – we felt like family was entertaining us. Brides and grooms, do yourself a favor and hire Bleu Bite for your big day!
The food, table layout and staff were so incredible!
Bleu Bite Catering: Discover Culinary Excellence in Bend, Oregon
Bleu Bite Catering stands as the epitome of wedding catering in Bend, Oregon, seamlessly blending culinary mastery with the freshest local and organic ingredients. The menu, a reflection of the Pacific Northwest's diverse flavors, boasts a spectrum from classic favorites to innovative dishes, ensuring a tailored culinary experience for every couple.
Personalized Perfection: Menu Tastings for Your Special Day
Couples embarking on their culinary journey with Bleu Bite Catering can partake in personalized menu tastings, allowing them to curate a bespoke experience for their wedding day. Meticulously crafted appetizers and decadent desserts take center stage, with every detail carefully considered to elevate the dining experience.
Artful Presentation: Buffet Tables and Aesthetic Harmony
Beyond exceptional food, Bleu Bite Catering places a premium on presentation. Buffet tables are artfully arranged to not only satiate the palate but also enhance the overall aesthetic of the celebration. The visual appeal complements the delicious flavors, creating a feast for both the eyes and the taste buds.
Beyond Catering: Partners in Wedding Planning
Bleu Bite Catering transcends traditional catering services by becoming indispensable partners in the wedding planning process. From organizing toasts to venue reviews, their commitment ensures a stress-free experience for the couple. Choose Bleu Bite for an unforgettable culinary journey, where every moment is meticulously crafted with care in beautiful Bend, Oregon.