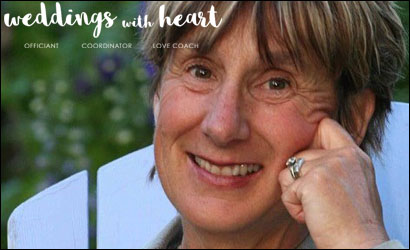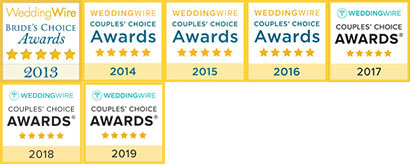 Weddings with Heart & Elope Bend
Mary Ellen Deckelmann, MA
(541) 312-3393
Artist at Heart • Lover of Nature • Evolving Human
Mary Ellen Deckelmann, MA – is an Officiant, Minister, Celebrant – who will add a contemporary, inspiring, and fun feel to your Wedding Ceremony.
Being a "Love" and or Relationship Happiness Coach makes it easy for her to connect with you and to find out what is truly important for you in the life you are creating together in Love.
Mary Ellen is dedicated to the magic and the spirit of deep-human-connections and because of this she is able to evoke a feeling of sacredness – love and ritual that is joyful, light-hearted and friendly.
She brings fresh ideas to communicating your Love-Story in your ceremony – as she is whimsical, soulful, wise, and highly professional.
She honors all paths that lead to love and commitment. She has performed over 1200 Weddings throughout the Northwest & Maine which add to her relaxed, creative, kind, and meaningful style.
Mary Ellen grew up in Tanzania, Spain, Turkey, Sri Lanka, and Oregon.
She is a student of human potential, consciousness, and mindfulness – which adds to her expanded world-view and capacity to work graciously with her diverse clients from all-over-the-world. She loves nature and beauty – and knows so many spectacular locations for your Ceremony.
Mary Ellen is so much more than your classic Officiant – she is more of a choreographer of ceremony- a day-of-coordinator – who loves to ensure your ceremony is well organized – flows effortlessly, and touches the hearts of everyone present.
She orchestrates beautiful ceremonies of Love with grace and ease – as the ceremony she creates will be a unique expression of your love and who you are.
Photographer Credit:
Victoria Carlson, Meredith Sands Photography, Byron Roe Photography, Gwen Shoemaker Photography
Mary Ellen,
"We just wanted you to know how much we appreciated your presence at our Wedding.Your energy just shoots out of you in all directions. I swear you could light up a dark room. You have a gift.You were so wonderful in every way. Clay and I feel so fortunate to have had you for our Officiant. You are wise beyond your years and your made every step of the ceremony fun. You are a gifted teacher of life and so upbeat and enthusiastic – your positive outlook and realism toward life is enlightening and contagious. I can not imagine what our wedding would have like if you had a different person officiate our ceremony. You made our Wedding everything we wanted and more."
Good Morning Mary Ellen,
"I am just reflecting on our wedding yesterday an I am in happy tears about how beautiful it was! I wanted to thank you once again for the time you spent on our ceremony and the interest you showed in our own unique love story!! We will forever look fondly upon the memories and our precise vows. Thank you for organizing all the details and being so flexible and creative. Anyway, again we thank you for making our day so perfect and beautiful!!"
Dear Mary Ellen,
"Thank you for our beautiful ceremony into most perfect setting that you helped us find. You made our day magical and memorable. We are so lucky we found you."