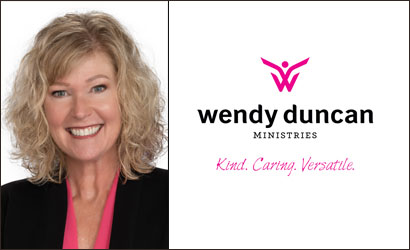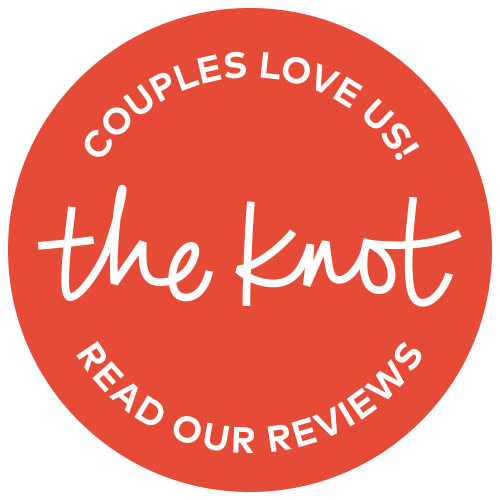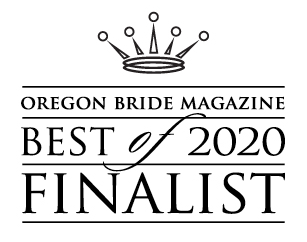 Wendy Duncan's wedding officiant services include:
• Guiding you in securing your marriage license
• Email/phone/or face-to-face meeting to determine what you would like for your ceremony
• Offering suggestions to make your ceremony meaningful and memorable
• Suggestions if you need ideas for a location
• Rehearsal (if needed)
• Delivering your ceremony
• Responsibly getting your paperwork turned in to the county clerk's office
• Same sex couples are welcome here
Wendy's officiant credentials are from Universal Ministries in Milford, Illinois. She has been ordained since 2011. She is qualified and experienced in delivering ceremonies from large to intimate weddings, whether it is at a resort, a residence, or the top of Mount Bachelor! Wendy has availability on weekends, weekdays and evenings. She serves Central Oregon.
"My goal is to connect with my couples, to guide them through the marriage process, and to deliver a ceremony that is both meaningful and memorable." – Wendy Duncan
Click here to view Wendy's Rates
www.wendyduncanministries.com
"Wendy was amazing, she knew all the right things to say and really helped our wedding go smoothly!"
"Wendy Duncan Ministries provided an amazing wedding experience. Wendy's personal touch and coaching before the wedding, and help with creating personalized vows, made our wedding very personal. We highly recommend Wendy as a wedding officiant."
"Our ceremony, and overall experience, was a testimony to hiring a professional to officiate our marriage. Wendy was a pleasure and joy to work with, and immediately delighted in our own unique ideas. Hours after we had initially talked on the phone, she had a beautiful rough draft put together. She offered suggestions that expanded and completed what I was hopining to capture for our wedding. Her recommendations beautifully tied our ceremony together. Her suggestions of readings captured the energy that we had hoped to express. She made herself easily accessible via email, phone or text messaging. She was flexible to the chaos of our wedding that day that included several last minute changes. And the day of the ceremony the majority of guests commented on what wonderful energy she brought to the event. She genuinely loves what she does and shows passion in meeting the needs of her clients. Thank you Wendy for making a meaningful day extra special."
"Wendy was such a pleasure to work with and just a wonderful person! An officiant is such a big part of a wedding and we were very picky about who we wanted to be guiding the ceremony, as well as guiding us through our vows. As soon as we talked to Wendy, we knew she was the best there is: Professional, compassionate, flexible, and very sincere in writing our ceremonial vows. We were a little uncertain about what we wanted to say exactly, but she came up with an amazing ceremony, with options for us to choose that fit us perfectly. She was very communicative leading up to the wedding and responded to questions immediately. And she was open to whatever we wanted to do! I couldn't have imagined a better ceremony. There are always little mishaps that occur around your wedding (we forgot our marriage license and bounced a check, oops!) and Wendy treated all with grace and kindness that is really calming- exactly what you want on your wedding day. We can't recommend her enough!"
"As soon as we talked to Wendy, we knew she was the best there is: Professional, compassionate, flexible, and very sincere in writing our ceremonial vows."
"Her smile is infectious and she just makes you feel so at ease through the whole process. She was so awesome to work with."
"We loved Wendy the moment we met her. She has a wonderful sunny personality and professionalism. She always delivered on what she said she would and in a timely manner. The day of the wedding she checked in early and smoothed transitions of the ceremony. Thank you so much Wendy for being there for us on our special day!"
"Wendy was absolutely wonderful in every way. She was organized, professional and on point at every turn. Our guests mentioned to us multiple times what a beautiful ceremony it was!"
"During our reception, people asked me where we found her, because they were so impressed! She is STELLAR!!!"
"Wendy… You are a blessing to have found you to marry us… We thank you for helping share the love on our special day!"
"Thank you so much! We loved the ceremony you performed! You did amazing. :)"
"Our first minister dropped the ball on us 3 months before our big day. We were so lucky to find Wendy online. From our first conversation with her she was very professional and kind. We met her on our wedding day for the first time and it seemed as thought we'd known her for years. She arrived early and was able to mingle with our parents, which truly meant a lot to us. From the beginning we were confident and so impressed with her professional demeanor that we would recommend her to anyone and all who are in need of a minister. Thank you Wendy!"
"She performed our wedding ceremony. We asked her to suggest the location and even our vows. She was so friendly and professional at the same time. She made everything so easy and fun. I would recommend her services to anyone. She is truly the best. Don't make the mistake of not considering her for your special event. We were 100% satisfied! Brett and Wendy"
"Hi Wendy, I have been meaning to text you all week, but my time seems to slip away. I just wanted to say Thank You so much for the beautiful ceremony. It was absolutely perfect!! I am so happy that we met you. I received several compliments on our ceremony, our families loved that it was traditional. I also received several compliments on what a wonderful job you did. Thank You, Thank You!!"
"Wendy performed a vow renewal for my friends yesterday and it was absolutely wonderful. She's cheerful, professional, and has a calming/loving presence. While everything was said and done within a half an hour, I left feeling like I had made a new friend. Thank, Wendy for making their ceremony so special!"
"Wendy, thank you so much for taking care of us on our special day. We couldn't be any happier how everything turned out. Everything was exactly how we wanted it! We are so appreciative that you were able to perform our ceremony. Best wishes to you and we will be keeping in touch. Thank you!"
"Wendy was amazing. So professional, she sent us exactly what she was going to say and let us alter it any way we wanted. Additionally, we lost our original officiant 3 days before the wedding. I called 7 different officiants and left messages, Wendy was the only one to call back and she was able to do it on such short notice. She even takes the paperwork to the courthouse for you. I have already recommended her to officiate my cousin's wedding, which she dId, beautifully. And, I would recommend her to anyone else in Central Oregon. She was truly amazing. She even sent us some beautiful pics she took on our phone afterwards."
"I am so glad I chose Wendy to perform my ceremony. The ceremony was beautiful and it was everything I imagined it to be."
"We really enjoyed having Wendy at our wedding. Her services were reliable, responses quick, and an overall pleasure to work with and a great addition to our special day. The ceremony was beautiful and elegant with a twist of humor. Very well planned with absolutely no hiccups. Highly recommended. Thank you!!!"
"Wendy was absolutely wonderful in every way. She was organized, professional and on point at every turn. Our guests mentioned to us multiple times what a beautiful ceremony it was!"